It happens to all of us: You wake up a little late on Thanksgiving Day, head downstairs to have some breakfast and talk with your family, maybe sip on a Bloody Mary or two as you watch the Macy's parade with your cousins. Before you know it, it's almost time to feast on Thanksgiving dinner, and you've got an itch to get a little high beforehand. But as you're crouched behind your uncle's car in the driveway taking a quick hit, you decide to take a second, and then a third, and then…holy shit are you ripped, like way too ripped to deal with family. What do you do?
Don't Panic
This is easier said than done, but try to remember that no one knows how blazed you are, or that you're even high at all. If you begin to think someone suspect you, convince yourself you're just being paranoid. Everyone there has probably been drinking or at the very least is stressed to the max with so much family around. Just stay calm.
Ask Basic Questions
The best way to avoid exposing yourself as being impossibly stoned is to keep your talking to a minimum. But in order to avoid talking a lot you need to first talk a little, in the form of a question. Find the most garrulous family member sitting near you and ask them about something that you know will get them talking. An easy one would be to inquire about something you know to be one of their hobbies or passions: If they like travel, ask for trip recommendations or about their most recent vacation; if they enjoy sports, ask about the Cowboys QB controversy, etc. Then, sit back and relax and they talk and talk. Just be sure to nod or say "Right" every so often to appear interested.
Concentrate On The Food
Mmmm. Turkey, mashed potatoes, peas, stuffing, cranberry sauce, delicious Sister Schubert rolls…what more could you ask for if you're high? So do what comes naturally: focus on eating as much as you can and offering occasional compliments to the chef(s).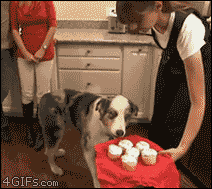 Take a Bathroom Break
If the above fail, excuse yourself and spend some time in the bathroom. You can justify five, six minutes in there before people get suspicious, which should—hopefully—be enough time to splash some water on your face and give yourself the pep talk you need to power through.
Hit the Hay
When dinner wraps up, you're free to do the one thing proven to cure the ills of being way, way, way too high: taking a nap. Set your alarm for 40 minutes later, and when you awake, all should be well.