Your voice can say a lot about you. These bits of information can be obvious, like gender and approximate age, but they can also be much more complex, such as your level of attractiveness or propensity to be unfaithful.
For most cannabis consumers, your friendly neighborhood budtender is somebody you want to know on a first-name basis.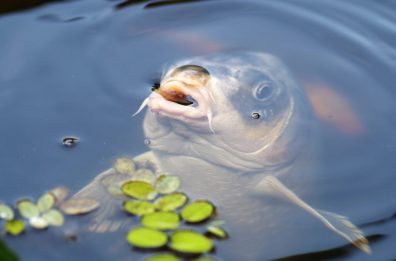 Fishermen from the providence of Guizhou in southern China were surprised to discover a strange looking catch that looks like a mash-up between a fish and a bird.
Gwyneth Paltrow hasn't been shy about her cannabis use and has even talked about CBD and medical marijuana in her lifestyle magazine, Goop.
Although Canada officially legalized recreational marijuana earlier this week, giving way to predictions that dispensaries…
Food eats up a lot of your money. According to the Bureau of Labor Statistics, it's the third-largest expense after rent and transportation.
Cannabis prohibition is one of the more detrimental public policies in United States history.
While Amazon's Alexa has found a pretty successful spot in people's homes, allowing them to ask about the weather or to add something onto their shopping list, one of the devices coolest features is how well it lends itself for hospitality.
On June 11, 12-year-old Billy Caldwell was stripped of his cannabis-based medication at Heathrow Airport.
You may have noticed that Meghan Markle, now the Duchess of Sussex, has been adopting a neutral wardrobe lately.
Ask the doctor
Have a question? Ask away, and we'll keep you posted on when the doctor provides an answer for you!