We've all been there. Hangovers. It starts nicely enough. A good friend calls and invites you out for dinner and "a drink." Stepping away from the day-to-day and treating oneself to a nice meal and some delicious cocktails is not only necessary sometimes—it's downright essential.
That being said, a fabulous dinner ambiance and some great conversation with old friends can easily set the mood for some good old fashioned over-indulging. And hey, sometimes that's okay. Wait for a Friday or Saturday night and spoil yourself rotten with a smorgasbord of delectable appetizers and refreshing alcoholic beverages. In the middle of this ritual of decadence and gastronomic debauchery the famous last words "a drink" easily get drowned away in a sea of excess.
At this point in time, there are a couple of routes to take. First of all, you can have two or three drinks at dinner and go home with a full stomach and get a good night's rest. Or, you can fully commit to losing inhibitions and proceed to the bar for some "after-dinner drinks."

Related Story: Most Americans Don't Care If Celebrities Smoke Or Support Marijuana
Trust me my friends, I highly recommend option number one. Nonetheless, for those hard-working folks that really like to blow off some steam over the weekend "a drink" easily becomes drunkenness. However, if you fit into category number two it doesn't necessarily mean that your weekend needs to be sacrificed to feelings of shame and respite wound up in a hangover. This is because, a little bit of medication with the right cannabis strain can really help soften the blow from a night of heavy drinking.

Know that there are multiple ways to consume marijuana, you can eat or drink it, rub it into your skin, vape, smoke and much more. Ask the budtenders at your local dispensary which products have the strains listed and then pick how you want to put it into your body.
For those party people out there, here are 10 types of marijuana that are good to take for hangovers:
https://giphy.com/gifs/the-hangover-YILXhANBEMAV2
Stephen Hawking Kush
This CBD dominant flower is a great soothing medication for the hangover blues.
Platinum OG
If you have a busy weekend planned but still decided to have a late night on Friday, smoking some Platinum OG will put some pep-in-your-step.
Jack Herer
This famous sativa dominant strain is an excellent choice if you have a foggy mind and need to accomplish some cerebrally challenging chores.
Related: 5 Types Of Marijuana To Help Improve And Enhance Your Workouts
ACDC
ACDC has an astounding 20:1 CBD to THC ratio—making it a great choice for novice smokers looking for a natural headache cure.
Charlotte's Web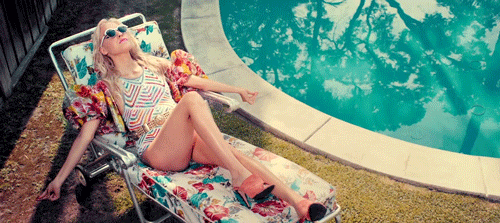 Related: A Brief History Of The War On Drugs And What It Means For Marijuana Today 
Perhaps the most famous CBD strain, Charlotte's Web is a great choice for chilling on the couch and riding out your hangover without anxious feelings.
Sour Tsumani
With a 1:1 CBD to THC ration, Sour Tsunami is a middle-of-the road choice for a proper mix of sedation and psychoactive attributes.
Cherry Pie
This Grandaddy Purple x Durban Poison cross is a heavy-hitting indica that will mellow you out for an epic hangover munchie session.
Boss OG
For those OG fans out there, Boss OG is a great energetic smoke that you can utilize to accomplish some household tasks in the midst of an evil hangover.
Super Silver Haze
As a sub-strain of the now infamous Blue Dream flower, Super Silver is another fantastic sativa strain that packs an energetic punch.
Canna-Tsu
Canna-Tsu has a bit more THC than CBD, making a good choice for an energizing strain that doesn't cause anxiousness.