The sale and commercialization of CBD products has become an important topic within the U.S., one that's left an economical and cultural footprint that will only grow in the coming years.
This CBD trend has led to the appearance of all sorts of products and activities that users are enthralled with; the cannabis compound has a place in dinner parties, body care products, and dog treats. It was only a matter of time before the hotel business joined in and provided some options of their own. Standard Hotels are offering CBD treats in their mini bars. And now, the James Nomad Hotel in New York City has created an entire multi-course menu around it.
"We're always researching new ways to offer a relaxing experience," says James LaRusso, PR Director of the hotel. "CBD extract is proven to have calming effects, easing anxiety and stress in most who consume it. We knew the medicinal properties of this culinary offering would allow us to extend a special calming experience to our guests."
Despite the fact that restaurants and bars in different areas of California and Seattle have been banned from including CBD in their menus, The James NoMad hasn't encountered any problems in that regard — not yet at least. The hotel's CBD menus are included in all of their rooms and guests can order whatever they want from them, just like regular room service. They also offer CBD infused beauty products in the shape of lotions and bath salts that guests can request on any given day.
Celebrity cannabis chef Andrea Drummer, who's written a cookbook and was voted as one of the top 10 cannabis chefs in the U.S., was in charge of designing a menu that could satisfy all sorts of customers. She worked closely with the hotel and decided to incorporate a variety of items, including high end dishes, granola bars, tater tots, and even dog treats. "Our hotel is pet friendly," says LaRusso. "We've had many guests say this is such a great way to calm their dog at night when in a new setting."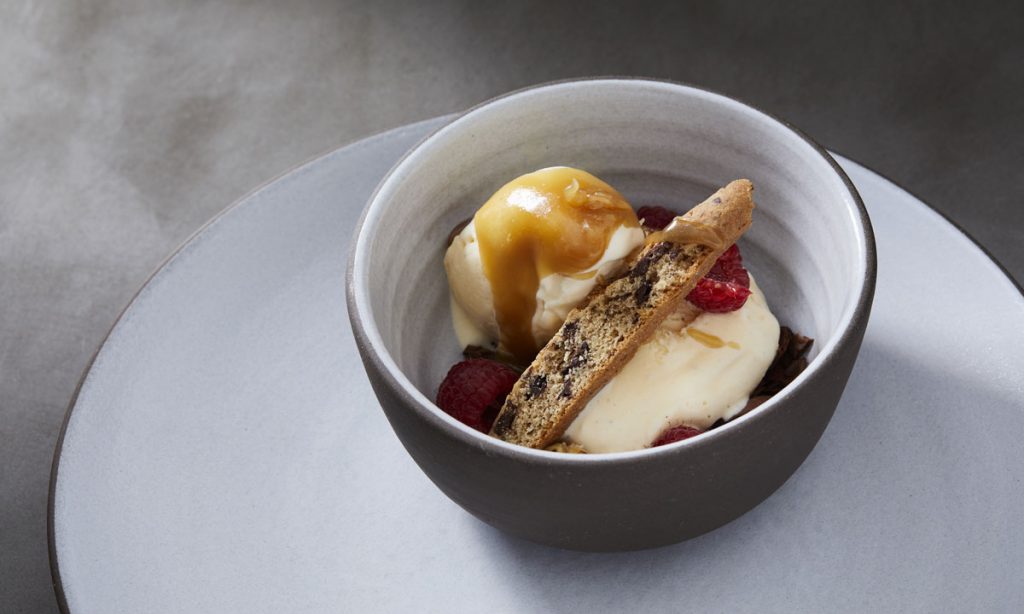 When asked about Drummer and why the hotel decided to get involved with her, LaRusso said that she had a lot of experience and expertise with cannabis and that her vision aligned with the hotel's. "Andrea designed the menu in two parts: the multi-course tasting menu and an offering of snacks and amenities. Dishes on the tasting menu include everything from savory meatballs to a decadent ice cream sundae, while our snack menu offers a range of tasty portable treats to eat in room or take on the go."
By steering clear of brownies and stereotypical cannabis treats, the James Hotel has managed to differentiate themselves from competitors, providing an experience that's unlike any other and that has been very positively received by hotel guests and cannabis experts. "Other hotels or dining establishments almost poke fun of CBD," says LaRusso. "Our experience is very different and very gourmet."