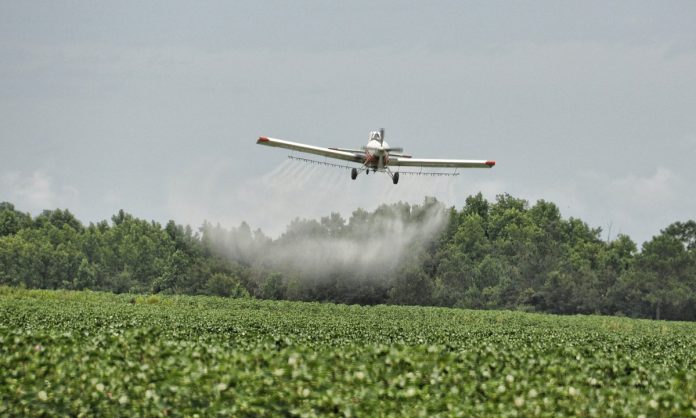 It has been said there is nothing certain in life except death and taxes. Still, some Californians have continued to frequent the black market for marijuana to avoid paying the piper. After all, weed is weed, right? Well, not exactly. While this frugality tactic may save cheap cannabis users a few bucks, here and there, a recent report finds that consuming weed from illicit sources may be a detriment to their health.
Nearly nine out of ten of the illegal grow operations busted in the Golden State in 2018 were found riddled with dangerous pesticides. These chemicals have been shown to infiltrate the human body and essentially poison it from the inside out. But there is also an environmental concern. The chemical remnants left behind after these crops are harvested are contaminating public lands and national forests — harming the wildlife and waterways.
Researchers at the Integral Ecology Research Center recently conducted a series of tests of the soil, water and other aspects of the almost 100 illegal cannabis cultivation sites discovered this year in Northern California. They found that 89 percent of these sites were positive for "highly deadly toxic chemicals," including carbofuran, which has been proven lethal in large animals even when only ingested in small amounts.
Unfortunately, these types of operations have continued to flourish in the wake of the state's taxed and regulated pot market. Since they are not held to any sort of standard in terms of farming practices, the use of harsh chemicals are often implemented to produce higher yields. This presents dangers to the environment and the consumer.
In fact, even if the farms were growing tomatoes, these types of pesticide practices would be illegal.
"This isn't about the marijuana, it's about the damage that's being done," said U.S. Attorney McGregor Scott, according to the Associated Press. "What is happening here is illegal under anybody's law."
Scott and California Attorney General Xavier Becerra are the guiding forces behind California's crackdown on illegal grow operations. It is a battle that has, so far, led to the discovery and seizure of around 640,000 cannabis plants, 25,000 pounds of processed bud, a number of weapons, hundreds of thousands of dollars in cash and the arrest of close to 80 people.
And to clean up these contaminated sites is no easy task.
Scott said crews have scrubbed 160 sites, but there is still more than 800 waiting to be serviced. A lot of times, the level of pesticides is so high that cleanup crews are forced to wait before taking action.
Lethal pesticides is not just a California problem. Federal officials say illegal drug operations have been found in 72 national forests in 21 states.