Marijuana users still outrank homicidal maniacs on the government's implied "sketchy people who should not own guns" list.
While no laws exist to restrict alcohol users from buying guns in America, a double standard is in place with regard to cannabis users. Medical marijuana patients face a difficult choice: Be a card-carrying medical marijuana patient, or a card-carrying gun owner, but not both.
New patients may be shocked to learn that federal law restricts their ability to purchase a gun if they use marijuana — even for medical reasons
In an open letter to all federal firearms licensees, the Bureau of Alcohol, Tobacco, Firearms, and Explosives (ATF) has taken a staunch position that directly addresses marijuana use and firearms.
Big Brother Is Watching
The memo states, "Federal law makes it unlawful for any person to sell, or otherwise dispose of, any firearm or ammunition to any person knowing, or having reasonable cause to believe, that such a person is an unlawful user of, or addicted to a controlled substance."
"Having reasonable cause to believe," puts doing business with the general public at the discretion of gun shop employees. It is up for them to decide whether or not they think someone is a marijuana user, even if he or she declares that they are not on the necessary paperwork. Currently, there are no such guidelines granting gun shop owners discretion not to sell to anyone suspected of having a violent mental health issue. Gun owners have discretion not to sell to anyone they choose, but they could be sued.
RELATED: Former NRA President: Let Medical Marijuana Patients Have Guns
Pot users still outrank homicidal maniacs on the government's implied "sketchy people who should not own guns" list. Why are gun shopkeepers supposed to size up their buyers and "pot profile," them?
Additionally, the memo states, "Therefore any person who uses, or is addicted to, marijuana, regardless of whether his or her state has passed legalization authorizing marijuana use for medical purposes, is an unlawful user of, or addicted to, a controlled substance, and is prohibited by federal law from possessing firearms or ammunition. You may not transfer firearms or ammunition to them. Further, if you are aware that the potential transferee is in possession of a card authorizing the possession and use of marijuana under state law, and you have reasonable cause to believe that the person is an unlawful user of a controlled substance, as such you may not transfer firearms or ammunition to that person, even if the person answered no on the ATF Form 4473."
In other words, according to the ATF, anyone who uses marijuana for medical purposes is an addict and can't own a gun.
Federally, marijuana is classified as a Schedule I controlled substance having no medicinal value, even though 30 U.S. states and the District of Columbia have medical marijuana programs.
RELATED: Ohio Lawmaker Blames Recreational Marijuana For Mass Shootings
The Controlled Substance Act prohibits anyone who is an "unlawful user of, or addicted to,  any controlled substance from shipping, transporting, receiving, or possessing firearms or ammunition."
According to an interpretation of the CSA's edict, any medical marijuana patient who works in retail, such as in a sporting goods store, may not ship or receive inventory, handle mail orders, or stock shelves.
Violation of Privacy
Attorney David Holland, Esq., Director of Empire State chapter of NORML (National Organization to Reform Marijuana Laws), said, "Since when are gun shop owners qualified to identify, or second-guess, the propriety of a diagnosis of eligibility as a medical marijuana patient? Personal health information is a protected status. Asking customers to disclose their patient status is a violation of HIPAA laws that protect a patient's privacy.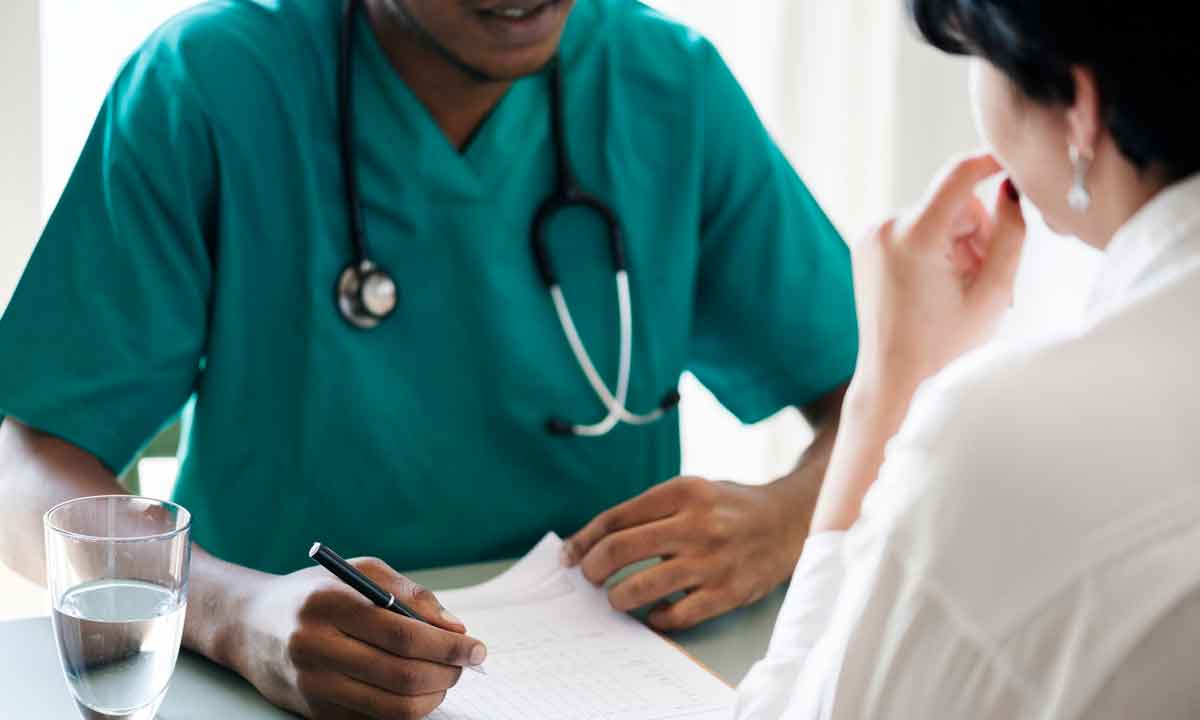 Additionally, what criteria make medical marijuana users unfit? How does one spot a marijuana user over any other kind of user? A gun shop owner should not interrogate people who have a valid medical condition. They should not be subject to arbitrary and capricious decisions by a gun shop owner, e.g., that they are not fit to exercise a constitutional right to possess a weapon.
RELATED: Why Can Guns Travel Across States Lines, But Not Marijuana?
Furthermore, the ATF is giving all the power of gun regulation to the gun shop owners, rather than the legislature, the doctors, or anyone else. Who are they to override the legislature? How ironic for second amendment hawks to say that the people who sell guns are the ones who get to decide who gets to buy one. If their goal is to sell guns, why should they care if someone is a valid medical patient?" Holland said.
The National Rifle Association (NRA) has not endorsed the cannabis industry. However, former NRA president David Keene wrote in an op-ed in the Washington Times, "refusal of the federal government to accede to the judgment of the states on the issue has created problems for tens, or even hundreds, of thousands of gun owners. They are being forced to either trade their Second Amendment rights for a chance to live pain-free, or risk prosecution and imprisonment."
Prescription opioid and opiate users have a fairer shot than marijuana users do at obtaining a firearm, because some opioid and opiate use is legal.
Paul Armentano, Deputy Director of NORML, commented, "There is no credible justification for a 'marijuana exception' to the US Constitution. Responsible adults who use cannabis in a manner that is compliant with the laws of their states ought to receive the same legal rights and protections as do other citizens. It is incumbent upon members of Congress to act swiftly to amend cannabis' criminal status in a way that comports with both public and scientific opinion, as well as its rapidly changing legal status under state laws."