"We actually got married in Dracula," Winona Ryder said. "No, I swear to god, I think we're actually married in real life."
Meghan Markle's Givenchy gown will be part of an exhibit at the Queen's residence.
Who knew an animated green ogre could cause such consternation?
She wore everything from pumps to flats and Converse, but she never wore this specific type of shoe.
Pete Davidson told his fiancé, Ariana Grande, "I'll marry you tomorrow," the day they met. And Kourtney Kardashian has cut off all contact with former beau Younes Bendjima.
Disney appeared to be considering the actors' request but will now firmly stand by their decision not to reinstate Gunn.
Former BFFs, Tom Cruise and Jamie Foxx, are now officially not speaking because of Katie Holmes. And Demi Lovato's recent overdose cost her tons in corporate sponsorship.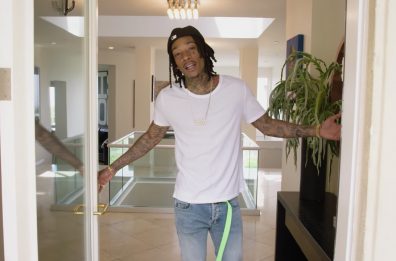 There's a distinct weed theme to the rapper's home, which we're sure surprises you.
In 2014, several years before she would meet Prince Harry, Meghan Markle wrote in her blog The Tig about wanting to be a powerful figure.
"Mooo!" is completely nonsensical and yet the type of content engineered to go viral in 2018.
Ask the doctor
Have a question? Ask away, and we'll keep you posted on when the doctor provides an answer for you!