Nick Jonas will be be joining veteran coaches Blake Shelton, Kelly Clarkson and John Legend on the upcoming season 18 of 'The Voice'; Kim Kardashian says there were many benefits of being Paris Hilton's BFF.
The Voice is bringing a fresh face to the coaches' famous red chairs — Nick Jonas!
On Monday, the Jonas Brothers singer announced that he will be joining veteran coaches Blake Shelton, Kelly Clarkson and John Legend on the upcoming season 18 of the NBC singing competition series, which is set to air in Spring 2020, during an appearance on The Ellen DeGeneres Show.
DeGeneres revealed the news by showing videos of Shelton, Clarkson and Legend welcoming Jonas, 27, to the team.
"Nick Jonas! How you doing, buddy?" Shelton, 43, said in his clip. "I heard that you're going to be a new coach on The Voice and I wanted to, first of all, say congratulations, I guess. But second of all, I wanted to voice some concerns that I have. I'm going to have to look through the rules because this is my TV show. I'm not even sure if you're old enough to be a coach on The Voice, but I'm certain that you're going to get your butt kicked buddy."
I got @NickJonas' big news right here. pic.twitter.com/3zQBqrVOBi

— Ellen DeGeneres (@TheEllenShow) October 8, 2019
Kim Kardashian pulled back the curtain — on life both before and after fame — in the return of E's beloved series E! True Hollywood Story on Monday, saying she's "made for" the celebrity status she's achieved. For that, she gives credit to the work ethic that both of her parents instilled in her. But the reality television mogul also gave a shoutout to another Los Angeles socialite: Paris Hilton.
"I definitely see the evolution of my fame. Everything has just evolved as time has gone on and I think we've gotten to the point where like, we're here," Kardashian said in the episode. "It's past the point of a quick 15 minutes."
Those assumed 15 minutes were the ones that Kardashian spent alongside Hilton in 2006, when the hotel heiress was already known as a "bona fide celebrity." And although Kardashian's childhood friend assured viewers that the Kardashian and Hilton families had been connected for years prior, Kardashian didn't shy away from admitting the many benefits of being Hilton's BFF.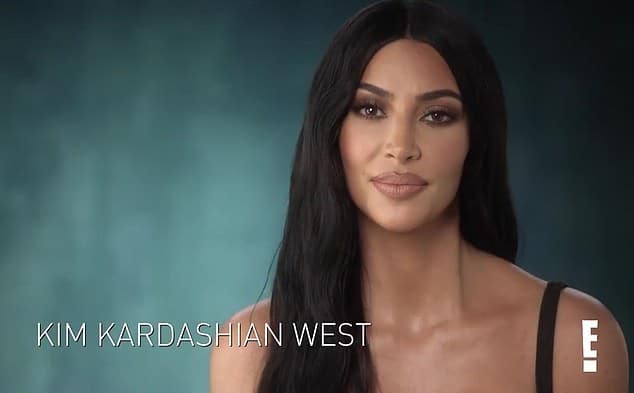 Among the advice Hilton doled out to her paparazzi magnet friend was how to properly get out of the car when the goal was to prevent photographers from getting shots they wanted. Kardashian also appeared in multiple episodes of The Simple Life.
"I didn't know that I was gonna become famous myself, but now looking back, she was such a great mentor for me," Kardashian, 38, explained. "I really am grateful for my experiences with her. She's a huge, huge reason of my success."