It's never too late to learn new tech tricks and hacks that most of your electronic devices are capable of, allowing you to be more efficient with your time. While additional pixels on your smartphone camera are always a wonderful addition, these low key features will save you some time, help you cleanse your digital life, and allow you to get much more stuff done.
Check out some of our favorite tech hacks that you can use on all of your devices:
Voice dictation and commands
RELATED: 5 Password Tips To Avoid Getting Hacked
Windows and MacOS laptops have this feature built in, allowing users to verbalize their text messages instead of typing them. This feature is very useful is you're a better speaker than typist, or if you want to have your hands free. It's also compatible with emails, text messages and more. You can activate voice dictation on Windows by typing in "windows speed recognition" in your laptop's start menu and on your Mac by clicking on your System Preferences and then clicking on the Dictation tab.
Get rid of unnecessary notifications
Notifications are some of the most distracting aspects about smartphones, breaking your concentration in the moments when you need it the most. To start limiting your notifications, check each app individually, tapping into the notification settings. Be sure to set a limit that works for you and that prevents the app from bugging you several times a day. If you want to even less interruptions be sure to explore your smartphone's Do Not Disturb setting.
Learn keyboard shortcuts
Keyboard shortcuts allow you to feel like you're a part of "Mr. Robot," creating and closing out tabs, jumping between them, cutting and pasting text, and so much more by just pressing the right set of keys. Here's a full list of shortcuts for Windows and Mac.
Unfollow unnecessary social media accounts
RELATED: New Studies Suggest Digital Hoarding Might Be A Real Disease
Scrolling through social media consumes a large amount of time. If you're looking for a simple and straight solution to this problem, cut down on the users you follow, reducing the length of your timeline and giving your app less opportunities to send you distracting notifications. Different apps also have ways of reducing the amount of content you see from particularly annoying users. Facebook, for example, gives you the option to edit your preferences for certain contacts, allowing you to remain friends with them while limiting the amount of posts you see.
Clean out your email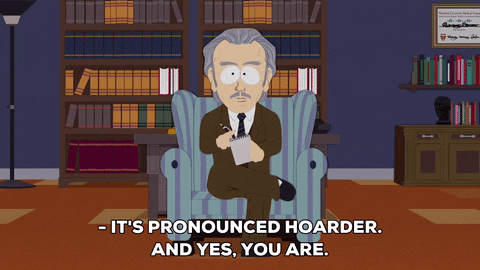 All email providers have filtering features, allowing you to block spam and sort your mail depending on how important the content is. While sometimes these filters have cracks, most of the time they work, so be sure to go through your email's preference settings. Another thing that really helps you maintain your email organized is to have different accounts with different purposes. You can have one account set up exclusively for work and another one that's just for fun.