Traffic is the bane of our collective existence, consuming hours of our time and our sanity, especially during holidays. This year, AAA expects a record breaking 49 million people to skip town in order to celebrate Fourth of July.
"This holiday builds on the strong travel demand seen for Memorial Day, and with schools now out of session across the country, families coast to coast are eager to travel," said Paula Twidale, vice-president of AAA Travel.
RELATED: 10 Types Of Marijuana That Will Make The Fireworks Even Better
As it tends to happen on most holidays, Google has compiled traffic data and developed an interactive site that shows you the upcoming traffic trends, helping you figure out the best and worst times in which to leave according to your area.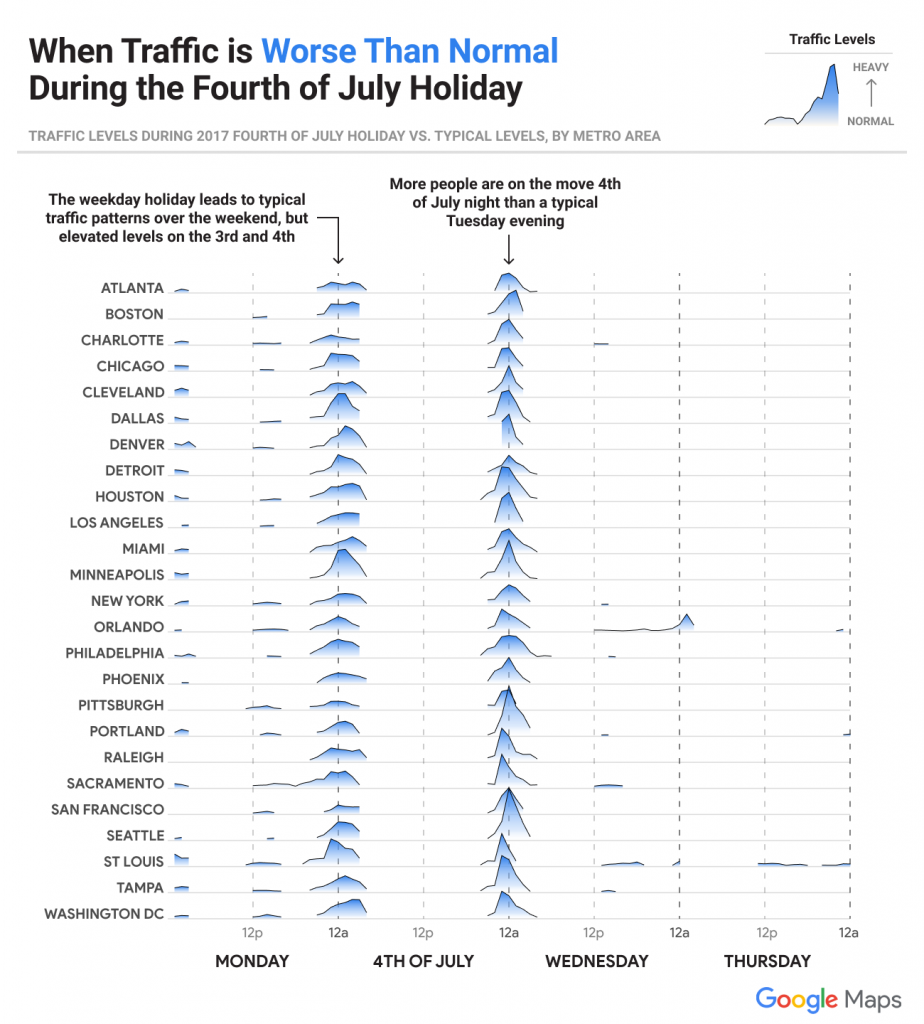 "We're seeing only slightly elevated traffic in the days leading up to the holiday, indicating that many folks may be staying local due to the 4th falling midweek. If you're one of the lucky ones who managed to snag additional days off, the best time to leave before July 4th is on July 3rd in the early morning or the late evening. After all, there will still be the typical weekday traffic during the workday," reports the site.
RELATED: 9 Must-Have Songs For Any 4th Of July Party
Although the site gives you an overall estimate of the best times to travel, it also allows you to add in your location in order to make your results as specific as possible. If you're too lazy and want to skip that step, it's safe to assume that traveling in the early morning — really early, like 4 or 5 a.m. — will lead to much less traffic than if you were to travel in the late afternoon.