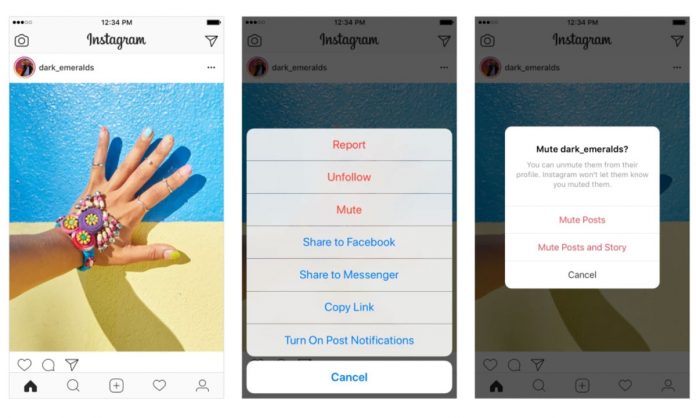 We all have that fitness-obsessed friend we've been dying to unfollow, or that distant relative that sets your teeth on edge with their political posts. Sadly, while unfollowing users should be no big deal, people get really offended. Luckily, Instagram is ready to give us all that we need, creating a mute button that allows you to avoid user's posts in the most passive aggressive of ways; without them knowing a thing about it.
This mute feature isn't anything new; previously Instagram allowed you to mute stories and prevent people from seeing your stories. This new ability to mute posts completes the Instagram circle of denial, and now you can go live your best life without worrying about your sensitive friends.
Buzzfeed reports that this feature was added to give users a more "personalized experience," and that it was also something that users requested frequently. "We've also heard it may be a useful tool for managing complex social dynamics," said a rep from the company, tactfully expressing that sometimes you're just sick of people and don't want to see their freaking posts.
The feature works easily. Tap on the Instagram app and tap on the three dots on the right corner, right next to the user you want to mute. Then select "mute," allowing you to block the user's posts, stories or both.
Instagram claims that the mute feature will take a few weeks to reach everyone's phones, so don't freak out if it's not available at the moment.