Trying to figure out what to say to someone you like can be hard. It's often the reason many people don't even attempt to reach out. Where do you begin? And how many emojis are too many? And when it comes to messaging through a dating app, where the competition is downright brutal, the stakes are even higher. But don't let your feelings of inadequacy stop you in your tracks.
The dating site Plenty of Fish has some solid tips on how to message someone you like. Read on and take heed.
Keep it short
Nobody wants to read a thesis. Get your point across without using too many words. Says Plenty of Fish's Kate Maclean:
I think a short and sweet first message is always the best way to start a conversation. Remember, you want to slowly get to know one another, you don't want to give too much information away to someone you've never met before. Even though you may be attracted to their profile initially, you may not hit it off once you start chatting.
Don't be a one-word d-bag
"Hey" or "Dude" or "Sup" or any combination of these words is a boner killer. And according to POF, lots of people do it because it's fast and easy, but it also lacks effort (and class). Says Maclean:
If you're truly interested in finding someone, you'll want to put some time and thought behind you'r first message. And by time, I don't mean hours thinking of the perfect thing to say. Crafting your first message should take no longer than 3 minutes max!
According to an informal  POF survey, 60 percent of singles said they're more likely to respond to a message if it focused on a mutual interest or experience.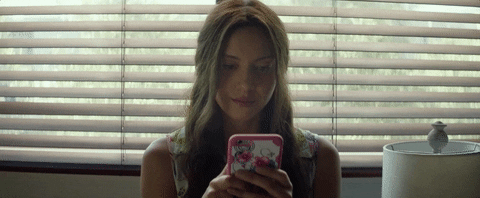 Do some research
When you're trying to figure out how to approach someone, look at their profile. Do you share a common interest? A pet? A sport? A career? A six pack? Find something you have in common that you can use to springboard a conversation.
Maclean says if you run into someone who is super secretive about themselves, go general. Some examples she gives include:
I'm so sad summer is coming to an end! Did you do anything fun this summer?
From your pictures it looks like you travel a lot, have you gone anywhere recently?
Would you rather pizza or sushi? Coffee or tea? Star Wars or Star Trek? (You get the idea)
Give a compliment
"Sending a compliment about someone's photos and appearance was ranked #2 (18%) on the list of messages most likely to get a reply," says Maclean, adding that it ranks lower than a shared experience or interest.
I think pairing a compliment with one of their interests may be the best way to approach this type of message. It will be evident that you've scoped out their profile beyond their photos and picked out something you really liked about them outside of their physical appearance.
Check yo self 
If you want to stand out from the rest of the pack, look at your own profile. Is there enough info there to spark a conversation with someone? If your soulmate comes across your photo, will they be inspired to reach out?
"The more hobbies/interest you include in your profile description, the more material you give someone to reference during conversation," says Maclean.
Think about it, if you were to receive two different messages – one from someone who had a shared interest listed on their profile and the other from someone with a blank profile description, who are you more likely to reply to? I'm going to go with my hunch and say the first.
Worse case scenario, your first message sucks and you have to try again. Don't worry! According to Plenty of Fish, 85 percent of singles will give someone a second shot at love if the first shot is a hot mess.