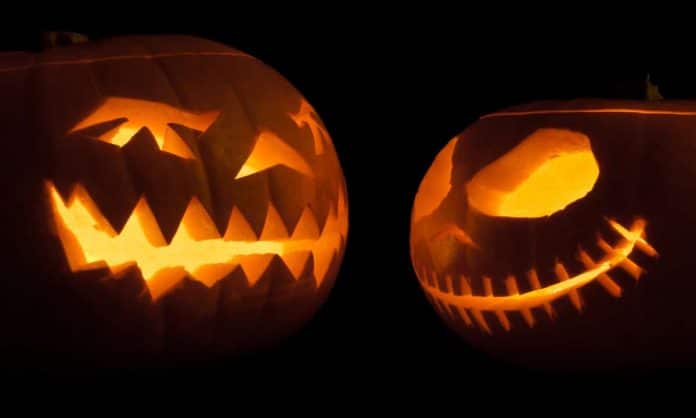 Brooklyn-based Maniac Pumpkin Carvers are busy this time of year. This group of artists create custom pumpkins for just about every occasion, from corporate logos to monsters. If you have an idea, they will turn it into a work of gourd art. Let's hear it for #PumpkinCarving!
According to their website, "We love a good challenge and we excel at impressing clients with our attention to detail. Whether you are looking for a unique gift or a fantastic way to engage an audience, a Maniac Pumpkin is sure to impress."
The works of co-founders Chris Soria (@chrissoria) and Marc Evan (@marcmaniac), who met in high school, are featured on the Maniac Pumpkin Instagram account.  Take a look, get inspired.
Rancor
Van Goh's 'The Scream'
The Rock
Pizza Rat
Pancakes
Ewok
'The Shining'
Freddy Krueger
Mad Hatter
Election 2016
The Bride
The Pumpkin Carvers from NewYorker on Vimeo.