To some, this latest development on recreational marijuana has been a long time coming as residents of the state have always supported the adult use of cannabis.
Montana is about to decriminalize the adult use of cannabis. The state has had a very stable medical marijuana program for a while now. And with this new development, the state's revenue department seems prepared to take over the medical marijuana scheme to develop an efficient adult-use industry as stated in House Bill 701.
Governor Greg Gianforte signed House Bill 701 on May 18, following the legislature's approval last month.
The lead up to this development
Montana has legalized the use of medical marijuana since 2004. To some, this latest development on recreational marijuana has been a long time coming as residents of the state have always supported the adult use of cannabis.
The 2020 elections had cannabis reform ballot initiatives in Montana. Residents of the states came out to show their support for the initiative, and the measure got over 50% support. This made Montana one of only five states in the U.S. to adopt a cannabis reform initiative during the 2020 elections.
This approved measure, the I-190 ballot initiative, made it legal for anyone above the age of 21 in the state to possess and use marijuana for recreational purposes.
A 20% tax was imposed on all cannabis sales in Montana, and it will later be directed to developing a substance abuse prevention program in the state. Another aspect of the initiative is that it expunges several marijuana-related crimes, and it allows convicted inmates to appeal their sentences.
Currently…
Adults in the state can only possess a maximum amount of one ounce of weed for personal adult use. Since the initiatives were passed in November and later approved in early 2021, the one way to procure cannabis for recreational purposes was to plant. Some have mulled over bringing these products in from other states that have authorized their use, but it would be an offense under federal law. You can only grow your plants. Residents are permitted to grow, at most, four marijuana plant stands.
HB 701
Existing medical marijuana dispensaries are about to make a lot of money from now till the end of the year. As the bill authorizes only these existing stores to sell recreational drugs to the public until the official sales of adult-use cannabis begin in 2022. They have an 18-month head start. Therefore, newly licensed stores will begin their sales in the third quarter of 2023. This would also give the state's revenue department enough time to lay down regulations.
Under this bill, the limit for cannabis plants that can be self-cultivated by residents has been reduced. The new bill states that a household can only cultivate four plants, and an individual is only permitted to grow two plants.
Residents that will be unable to grow their own products may have to wait till Jan 2022 when existing medical dispensaries would begin selling to residents that don't have a medical marijuana card.
RELATED: These Are The US Cities And States With The Most Dispensaries
This bill also states that a fine of up to $100 can be issued to residents found transporting cannabis products under unsafe conditions. All transported products must be in their original packaging and placed either in the trunk or in the glove compartment. Public smokers will also be issued fines of up to $50, as the bill prohibits the smoking of pot in public spaces. Although, the state promises to single out places or establishments that will be licensed for the consumption of cannabis.
HB 701 only allows marijuana plants with a THC content of no more than 35%. Edibles and capsules can contain at most 100 milligrams of THC per capsule. The total THC content in a package of capsules or edibles must not exceed 800 milligrams.
The bill touches every aspect involved in the sales of recreational cannabis, from starting a new regulatory body to stating the amount of THC content that would be permissible. Implementing this law would take time, and a lot of work would have to be done to ensure the law is implemented successfully.
What is expected in the next months?
The I-190 has already set down a system on how the revenues from legal cannabis can be handled. Just a few tweaks here and there will ensure the scheme is rigid enough to handle the huge revenues that would be pouring in as soon as sales begin.
The Department of Revenue has been tasked with the objective of regulating the newly permitted cannabis enterprises in the state. The department will issue licenses for cultivation, manufacture, sale, laboratory testing, and also transportation of cannabis products in the state.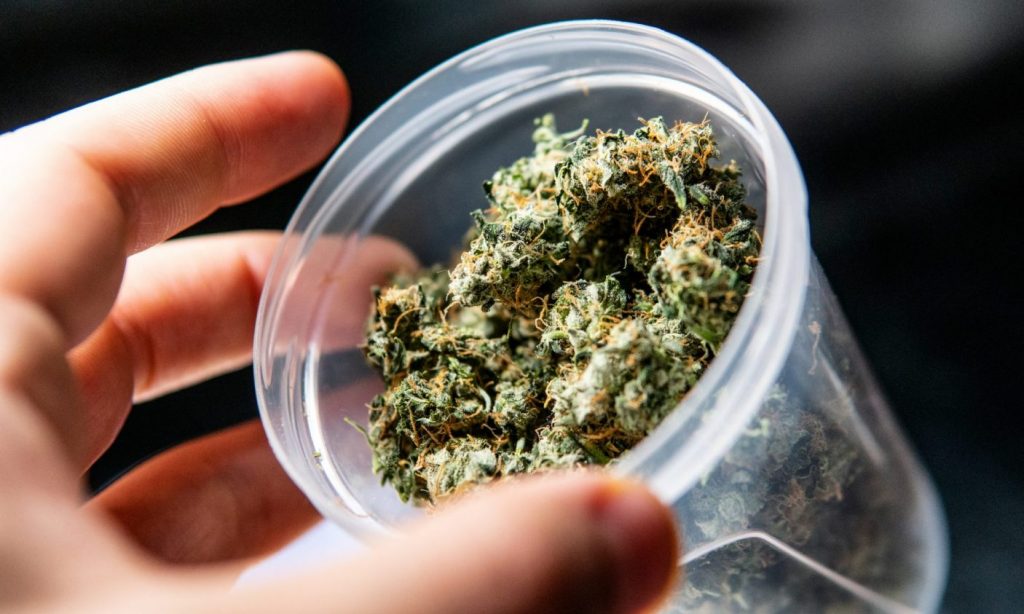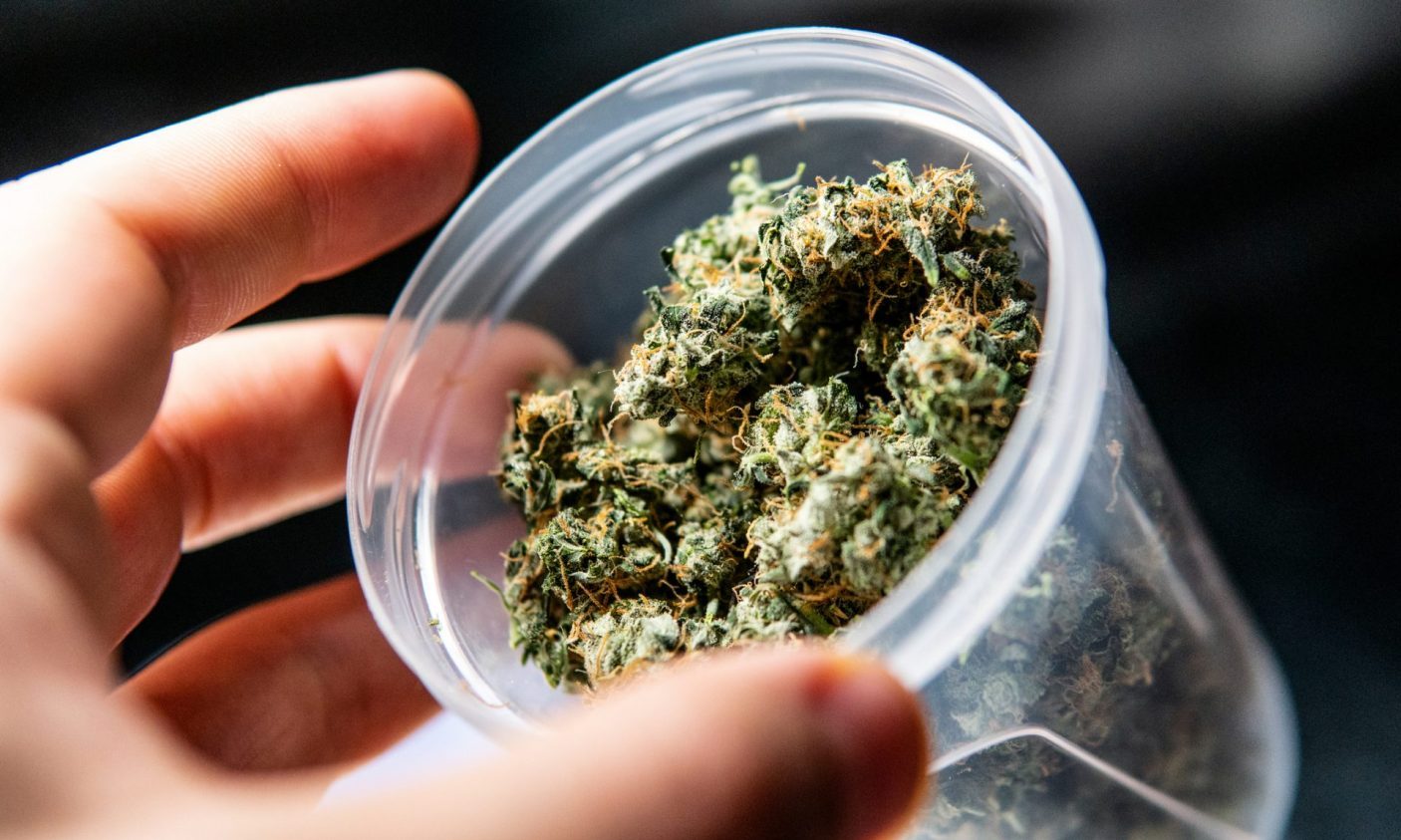 For now, the legislature plans to allocate these funds to the cost of veterans services, a park, and maintenance of the trails. There have been talks that the funds might also cover the acquisition of conservation easements in Montana.
These plans may be changed, as sessions are still being held to discuss other strategies the finds can be saved or spent.
RELATED: Cancel Cannabis? Some Lawmakers In Newly Legal States Sure Are Trying
There are also fears that some residents may be pushed to the black market because of the 20 percent imposed sales tax. Due to this, some advocates have called that the percentage of tax be reduced.
Governor Gianforte in a statement showed his dedication to combating the drug epidemic in the state. His office promises to fund several programs for substance abuse prevention treatment in Montana communities. These funds will also give a chance to those Montanans who wish to quit using and get sober. Most of these programs will be non-profit.
The Governor also emphasized that House Bill 701 is the best way to implement the will of Montanans in a responsible and regulated way.
Last Words
It is the beginning of a new dawn in Montana. Although this is still the early stages and it's still unclear if any of the counties will be willing to opt-out of these new reforms, the Department of Revenue is getting prepared to begin the management of all marijuana programs in the state, as well as integrate some workers from the department of public health and human services for the smooth running of operations.
Whichever way this unfolds, Montana is about to make a ton of money.
This article originally appeared on Cannabis.net and has been reposted with permission.