With study after study touting the benefits of marijuana for migraines, a 
2019 study
had some of the biggest findings, with research showing a 50% decrease in migraine severity. 
It's 2 o'clock on a Tuesday afternoon and the sharp pains clue you in to the inevitable — you're getting a migraine. While many Americans suffer from migraines, very little information is on the market around why they occur and what truly can eliminate the affliction once and for all. So can marijuana help migraines?
Migraine facts and stats

According to migraine.com, a community of those looking for information around the ailment, over 38 million people in the United States have migraine disease with studies estimating 12% of adults in the U.S. suffer from migraines.

The Migraine Research Foundation shared key facts: 
Migraines are an extraordinarily prevalent neurological disease, affecting 39 million men, 

women

 and 

children

 in the U.S. and 1 billion worldwide.

Migraines are most common between the ages of 18 and 44.

Migraines tends to run in families. About 90% of migraine sufferers have a family history of migraines.
Research in the front seat
Taking note of more Americans than ever requesting medical marijuana for migraine relief, the Agency for Healthcare Research and Quality (AHRQ) asked for opinions from the public on how marijuana has helped or impacted their migraines. (Conducted by AHRQ's Evidence-based Practice Centers (EPC) Program, details are here.) This is the first time in recent history the government has asked for individuals' stories around marijuana to better understand effect and need.
RELATED: What Migraine Sufferers Need To Know About Excedrin Being Pulled
With study after study touting the benefits of marijuana for migraines, a 2019 study published by the American Pain Society had some of the biggest findings, with research showing a 50% decrease in migraine severity.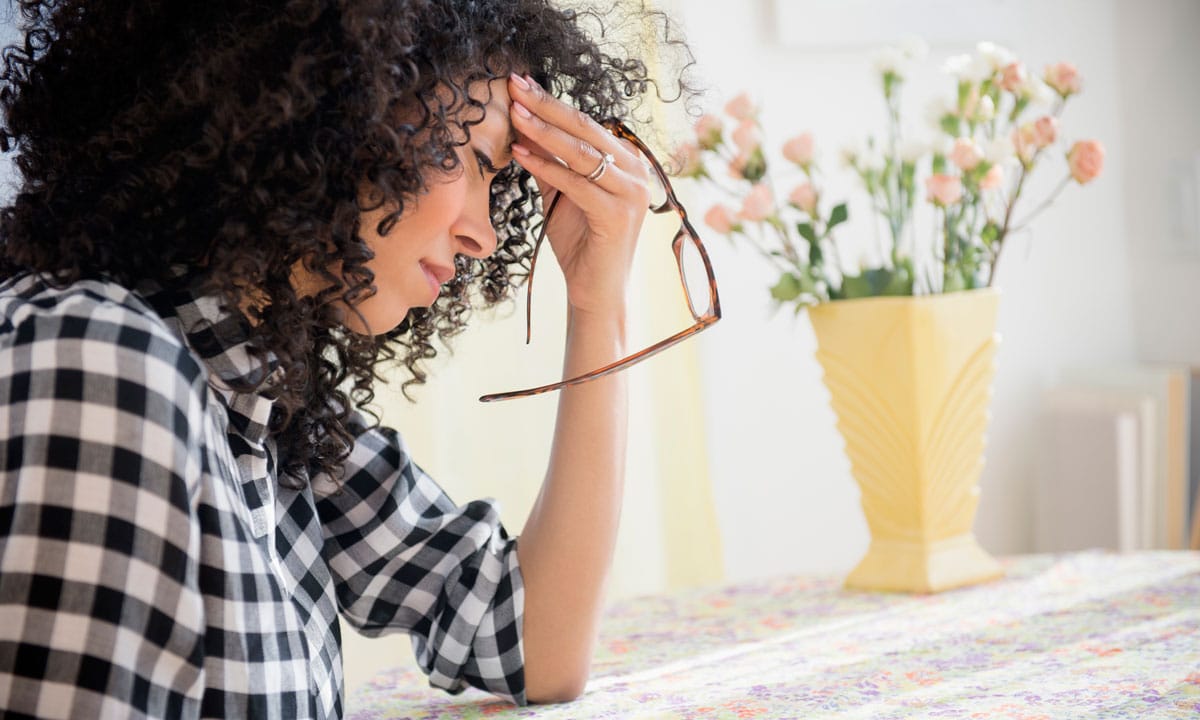 Coming in just months after the CDC announced they would be expanding the opioid guidelines, ears are perked to see how the United States government combats both the opioid epidemic and the rise of medical marijuana.  
"CDC is committed to evaluating the guideline to identify the impact of the recommendations on clinician and patient outcomes, both intended and unintended, and revising the recommendations in future updates when warranted," the CDC said.
Focused on evidence-based healthcare which uses data and research to implement changes in how certain protocols are handled, the AHRQ is hoping to break barriers between patients and doctors to give a voice to individuals that suffer from migraines. 
RELATED: Marijuana Cuts Migraine And Headache Pain In Half
Other entities are working on research of their own. According to the American Migraine Foundation, the American Registry for Migraine Research (ARMR) is already helping patients by reminding patients to take the study to their doctors to help with their healthcare plans.
With drug giant Novartis pulling migraine medicine Excedrin just last week, many individuals with migraines are feeling a crescendo in wondering what will happen next. One thing is certain: Everyone is taking note of different methods to pain relief and finally, individuals are being given a place to share their voice.