Companies are stepping up and looking inward to create lasting solutions for a more agile healthcare community.
With states all over the U.S. on lockdown and COVID-19 not yet reaching its peak, many in the healthcare and pandemic field are looking at ways to verify numbers of those infected against those who have recovered or perished. Digital epidemiology tools are on the rise as state and federal healthcare teams look to the power of data to not only predict a stress on resources, such as ventilators, staff, beds and masks all beyond the capacities of what current systems in place can accomplish.   
While tools hitting the market continue to revolutionize the way in which data educates, many health systems find themselves under-staffed or unprepared to manage an influx of not only COVID-19 patients, but the learnings their shared experiences bring.   
Researchers at the University of Oxford released a paper on March 31 that identified gaps in tracking numbers due to data lacking agility and personalization. They found in their research, "Traditional manual contact tracing procedures are not fast enough for the new coronavirus." Citing digital technology as one way to stay-ahead of the virus, researchers found that incorporating real-time technology could make patient tracking and notifications, "instantaneous."    
"Hospitals and health systems need to work with their physicians and clinicians to efficiently share information. This crisis will hopefully lead to managing any future pandemic much more effectively utilizing tools that will help us quickly address the challenges across our entire healthcare ecosystem, but these tools must also fit into the natural clinical workflows that physicians and other clinicians use today," says, Dr. Nancy Auer, emergency physician and former Swedish Medical Board Chair.
The always-evolving data of healthcare technology 
With many healthcare organizations still feeling the sprint of the Electronic Medical Records (EMR) Mandate in 2014, many are recognizing that EMRs are in place, they offer little flexibility and personalization.  Hoping to elevate better data-sharing between organizations, the EMR mandate seems to offer little accommodation to "on-the-fly" adaptation by providers and staff looking for one, key number or diagnosis.
RELATED: What Is Cannabis Telemedicine And Is It Beneficial?
Seeking the need to both personalize EMR data and lessen physician burnout, companies are stepping up and looking inward to create lasting solutions for a more agile healthcare community. Doug Cusick, CEO for TransformativeMed explained, "While EHRs are highly optimized for high-volume routine workflows, they tend to be inflexible and unaccommodating to 'on-the-fly' adaptation by providers and staff – the need to be able to 'personalize' the EHR by specialty and disease specific workflow is never greater than in a pandemic."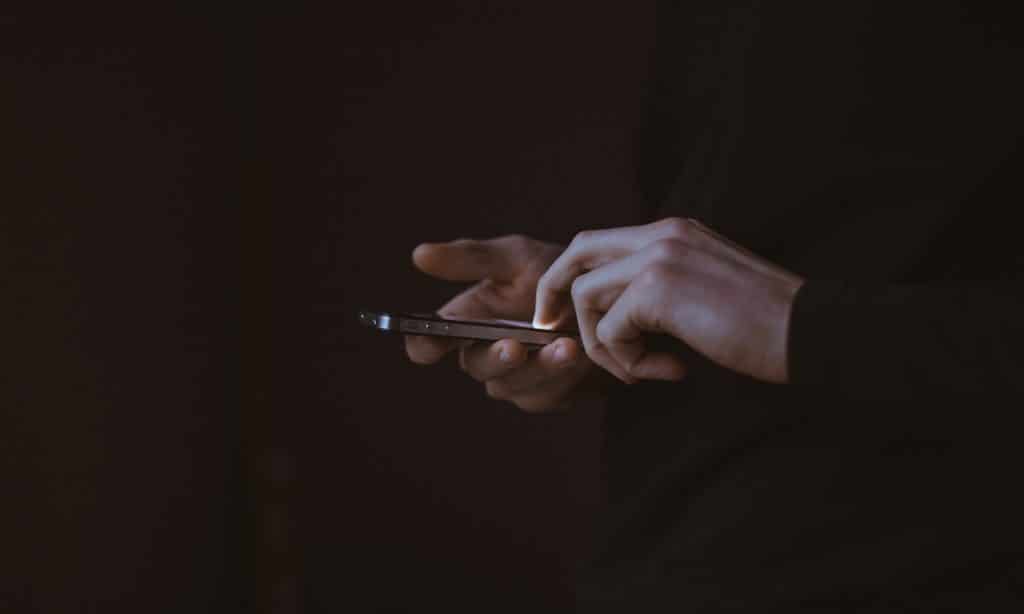 Apps that integrate COVID-19 data
TransformativeMed, founded by Dr. Erik Van Eaton, is a new healthcare company based in Seattle, Washington. It's seeking to change the future of pandemic cases with the ability to offer predictive and adaptive data that not only illustrates current strains on resources through tracking of patients infected but can help offer insight to the future as well.  
Through a partnership with UW Medicine, TransformativeMed created a comprehensive COVID 19 screening and tracking app that is embedded within the Electronic Health Records and is EMR-compliant. Their application, Core Work Manager offers strategic insight to the COVID crisis through actionable data and real-time patient information on COVID-19 status, pertinent risks, labs, comorbidities, radiology finding, and analytics can immediately assist clinicians in providing more effective and efficient care. Non-disruptive to physician's natural clinic workflow, the app's ability to map patients and manage surges has offered calm in the chaos.  
RELATED: Doctor's Advice On How To Ease Anxiety Around Coronavirus
Dr. VanEaton, a trauma surgeon at UW Medicine's Harborview Medical Center, believes the time has come to use a new type of data to recognize patterns and develop solutions to better equip facilities and staff on the front lines. He states, "Our electronic health record systems were not designed to provide an at-a-glance understanding of the burden of COVID-19 disease in our hospitals, but over the last 5 weeks, we've already learned countless lessons and best practices in Seattle that we can apply across the nation." 

With COVID-19 appearing to gain more momentum, now is the perfect time for companies and healthcare organizations to come together to utilize both patient data tracking for a better outcome for all.