Most gyms and fitness facilities are closed due to the pandemic. But you don't need a gym to stay fit. Here's how.
It's the New Year, which means you likely have a New Year's resolution of some sort to keep. If you're like approximately 98% of Americans, your goal is to get in better shape.
For most people, that entails spending a lot on an overpriced membership to a gym, which you'll use maybe half as often as you'd planned. But instead of spending/wasting money on a gym, what if you were able to get in shape on your own…for free? It sounds crazy, but we're here to help you do it.
Work Out With A Buddy or Two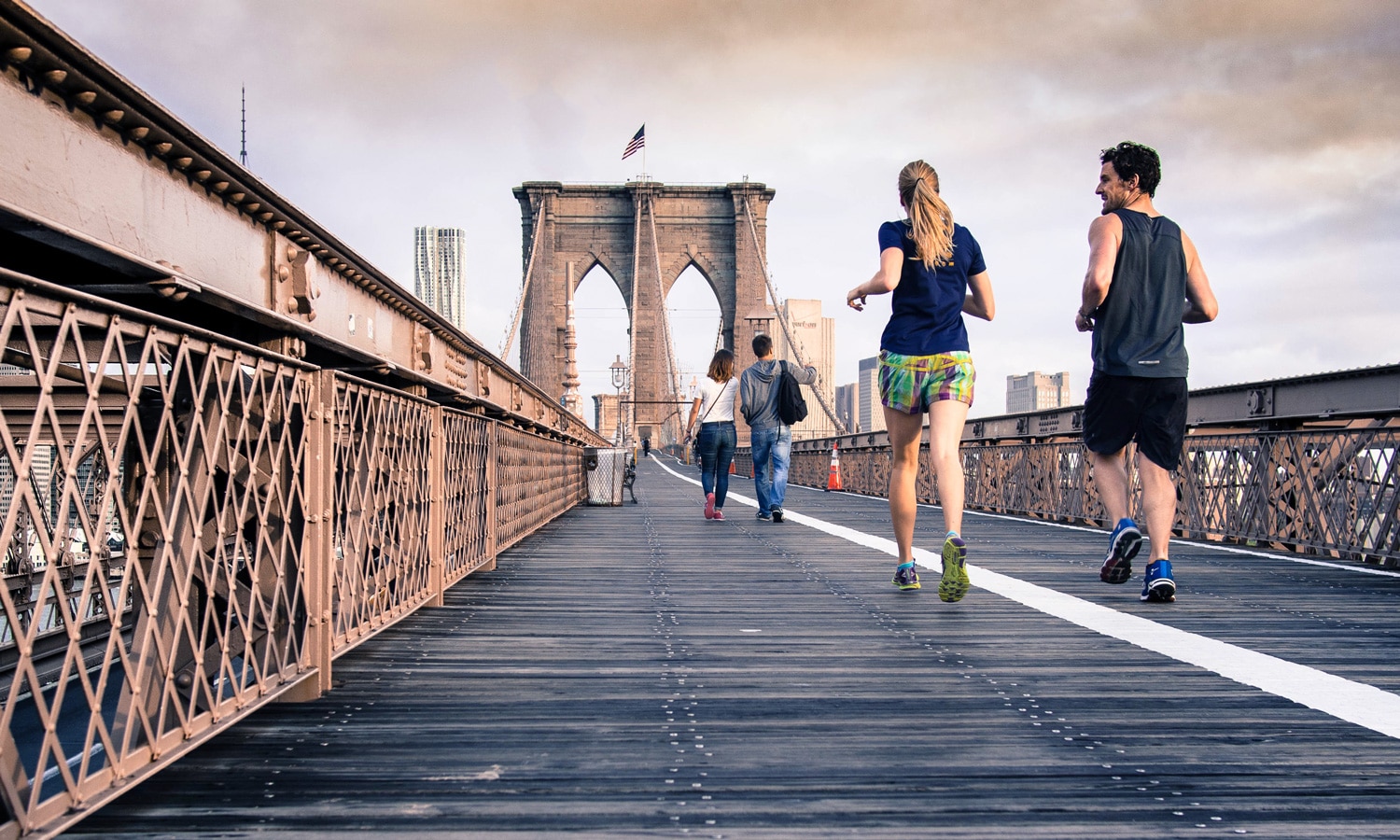 Everyone has a friend who is either addicted to exercise or is at least determined, like you are, to get in better shape. Make a standing date with that person—once a week, at least—to do some sort of outdoor physical activity. It can be a short jog in the park, a long walk around your neighborhood, running stairs, a game of tennis—anything as long as it gets you moving and lasts at least 30 minutes.
Play A Sport
RELATED: Smoking Marijuana Before Exercises Can Increase Workout Productivity
If you're physically able, there's no more fun—and inexpensive—way to get in shape than by playing a sport. There are opportunities for everyone, no matter what your skill level is. If you're a former college or high school star athlete, then there are leagues in whatever city for you; if you're just an average person who enjoys a bit of competition every now and again, you can start a casual pickup game of the sport of your choosing in a park with your friends.
Walk More
This sounds like overly simple advice but it works: whenever possible, make yourself walk more. If you live in a city that requires parking, park as far as possible away from your office or home so you have to walk farther. If you sit all day, try to take a short, five-minute walk once an hour or so. If you work on the fifth floor or lower, at least once a day you should take the stairs instead of the elevator. All those extra steps add up!
Bodyweight Exercises
There are dozens of exercises that you can do literally anywhere as long as you have a little bit of space. These run from basic options (sit-ups) to the more elaborate ones(Contralateral Limb Raises). Here's a list of 50.
RELATED: This Is How Much Exercise You Need According To WHO
The important thing is to do some combination that works on your upper body, core, and lower body. But the best part of bodyweight exercises, aside from the results if you do them correctly, is their price: aside from a few basics like sneakers, workout clothes, and maybe a mat to make them more comfortable, they're totally free.