Winter is here, which means you should try to stay inside as much as possible. And what better way to beat the cold and entertain yourself while indoors than smoking a little bit of weed? Thanks to the miracle of online shopping, you can now prepare for the season by ordering all of your required smoking gear directly to your home. Here are the 10 best products available on Amazon right now.
Zip Grinders – Large Herb Grinder
We can personally recommend this Large Herb Grinder from Zip Grinders, which grinds your tobacco-like product into small, even-sized crumbs that are perfect for the smoking device of your choice. It also has a nice keef collector in the bottom, and you can remove the clear middle section to make it portable if need be.
Kush Kaddie Hard Shell Vacuum Sealed Padded Container
Keep your buds and bowl safe with the Kush Kaddie. While the padded interior protects your glass piece, the vacuum seal will keep even the strongest kush's odors contained and the buds fresh. Perfect for smokers on the go, or those who need to keep their hobby a secret.
Medium Smelly Proof Clear Bags
If you need to share some of your weed or take some just a small amount with you somewhere, Smelly Proof's medium-sized plastic bags are a great choice. Be aware though that, as several reviewers note, the bags are strong enough to keep the scent from most humans but not dogs.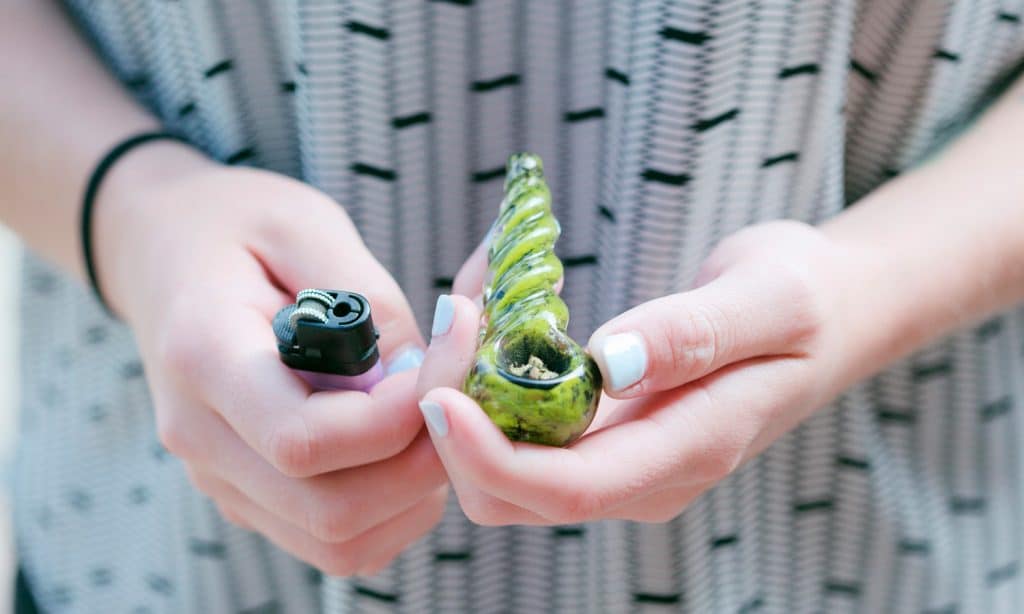 Doob Tubes – Large Airtight Packaging Tube
Another great product for smoking on the go, Doob Tubes let you store a new or partially-smoked joint in an airtight tube. Bonus points for the bright colors and clever slogans emblazoned on the side.
Magical Butter 2 Butter Making Machine
If you have $175 to spare and love edibles, you should check out the Magical Butter 2 Butter Making Machine. The product description on Amazon claims it'll help you make herbal butter in just two hours and herbal tincture in four-to-eight hours. And reviewers seem to love it. "Higher than my expectations lol," wrote Amazon-user Sydney Stephens.
THC Sticker
Want to be the cool guy in the coffee shop with a THC sticker on your laptop? Look no further than the THC Tetrahydrocannabinol Marijuana Molecule Molecular Model – 6″ Green Vinyl Decal Sticker Car Macbook Laptop Skin, which is just nine bucks now on Amazon.
Glass Incense Holder
"Glass Incense Holder" is, for whatever reason, code on Amazon for a glass bowl. These don't seem like the highest quality ones, but in a pinch they'll do just fine.
Visine Maximum Redness Relief
Just in case you need it 🙂