Despite the increasing acceptance and legalization of cannabis across the US, it is still illegal at the federal level, and there is an enduring stigma around cannabis use.
Do dispensaries share information with the government? The short answer is probably not. Dispensaries have little incentive to share customer information with the government at either the state or federal level. Furthermore, the information that dispensaries collect from customers will vary from state to state. Government access to dispensary information could also depend on the thoroughness of the dispensary in tracking and protecting customer or "member" data.
Under rare circumstances, however, dispensary customers could risk the federal government obtaining records of purchases made by all customers at a particular dispensary if the feds were to shut down a dispensary in a legal state. Remember, folks: while cannabis might be legal in your state, it remains illegal at the federal level.
There is some precedent for the federal government to step in on dispensary operations in legal states. For example, in 2011 some California dispensaries were warned by federal prosecutors that failed to comply with the state's medical marijuana law.
RELATED: Are Orange Hairs On Cannabis Related To Potency?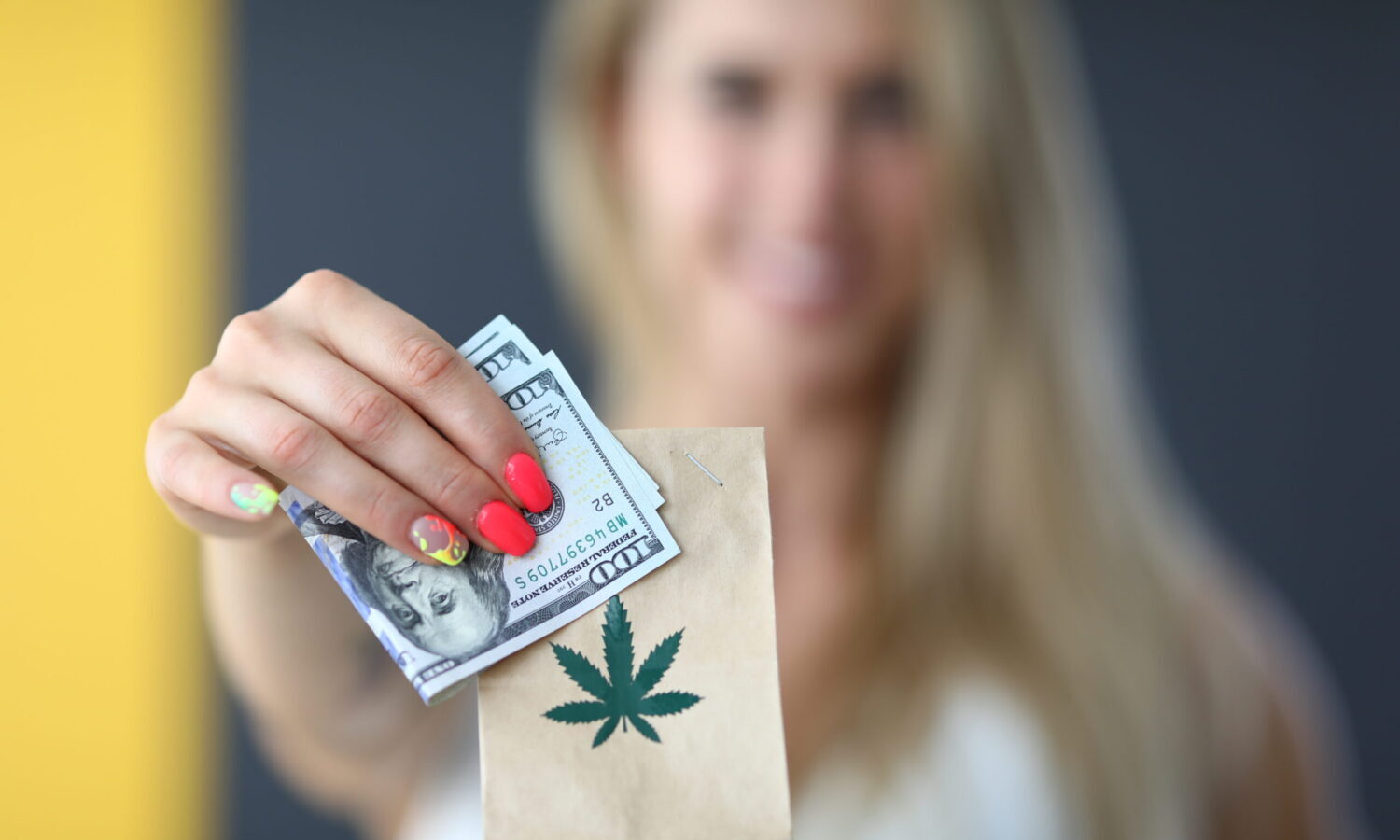 Fortunately, the federal government seems more concerned with regulating the business of cannabis rather than the consumption of cannabis or cannabis-based products by individuals. And, though the DOJ has flip-flopped on its practices depending on who occupies the Oval Office, the Biden administration has confirmed that it will take a "hands-off" approach to cannabis-related law enforcement.
One last thing to keep in mind: regardless of the data sharing practices of any dispensary, federal government employees might still have to take drug tests and cannot test positive for THC.
RELATED: What Is Kief And How Do You Use It?
As recently as 2021, senior security advisor for the special security directorate at the National Counterintelligence and Security Center Valerie Kerben, reiterated the federal government's position in favor of maintaining a "drug free workplace," according to public sector news publication Government Executive. Kerben's comment came in the wake of the House of Representatives' passing of the Marijuana Opportunity Reinvestment and Expungement (MORE) Act. The Senate has yet to make a decision regarding the MORE Act.
Get started on your cannabis wellness journey
Have you started your cannabis wellness journey? Jointly is a new cannabis wellness app that helps you discover purposeful cannabis consumption so you can achieve your wellness goals with cannabis and CBD. On the Jointly app, you can find new cannabis products, rate products based on how well they helped you achieve your goals, and track and optimize 15 factors that can impact your cannabis experience. These 15 factors include your dose, the environment in which you consume cannabis, who you are with when you ingest, how hydrated you are, the quality of your diet, how much sleep you got last night, and more. Download the Jointly app on the App Store or the Google Play Store to get started on your cannabis wellness journey.