While many people say that you cannot get high from cannabis topicals, one licensed massage therapist disagrees. Here's why.
Adding a cannabis topical, such as lotion or oil to a massage can given one added benefits such as helping to manage pain, decrease inflammation, and improve relaxation. Jennifer Chan, LMT, BCTMB, offers these pointers to help ensure one can fully relax and take advantage of cannabis' property's by receiving a massage with cannabis topicals.
How to Prepare For a Cannabis Massage
The only difference between a cannabis massage and a massage is the topical being used will have cannabinoids in it. So prepare the same way one should prepare for a massage without cannabis. Chan usually tells people to make sure they focus on hydration 24 hours leading to their massage to make sure the body is working as well as it can be while on the table. And of course make sure to use the restroom before the appointment!
Recommended Cannabis Topicals For a Massage
First Chan recommends knowing the laws in the state. Not all cannabis topicals are equal in all states. For example, in Washington state, it's within the scope of practice to massage with hemp topicals. CHABA are topicals coming from the marijuana side of Cannabis Sativa L with no more than 0.3% THC. In 2015, Washington State removed CHABA topicals off the WA controlled substance act, it's not considered a drug, and the only marijuana topical WA LMTs are legally allowed to use on their massage clients.
RELATED: A Conversation About Topical Cannabis Massages
Also, full spectrum topicals containing the entire plant including terpenes is far superior to single isolate that only contains CBD. Finally, Chan recommends sticking to the types of topicals you prefer to use in a regular massage.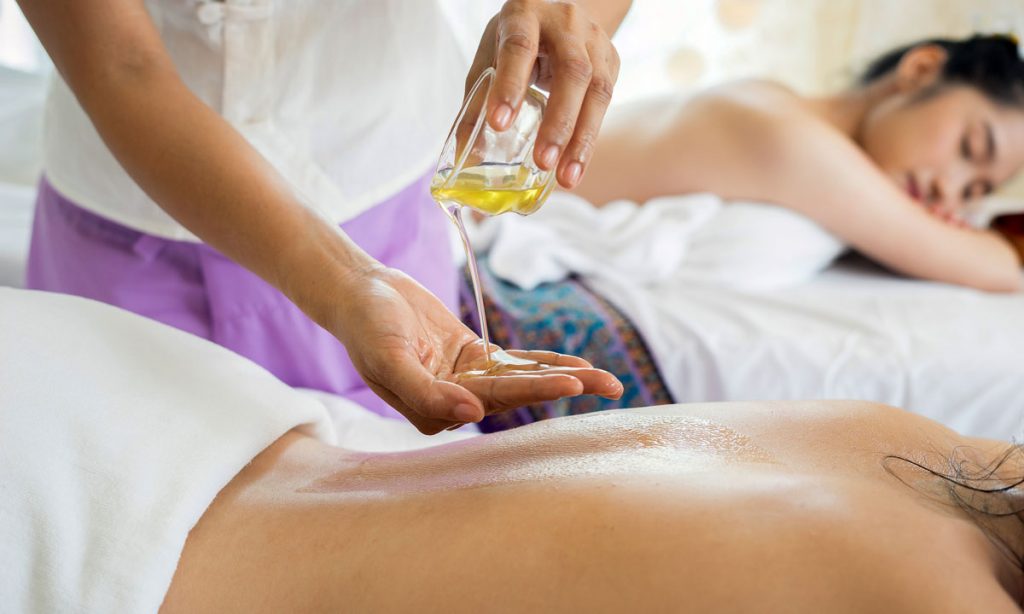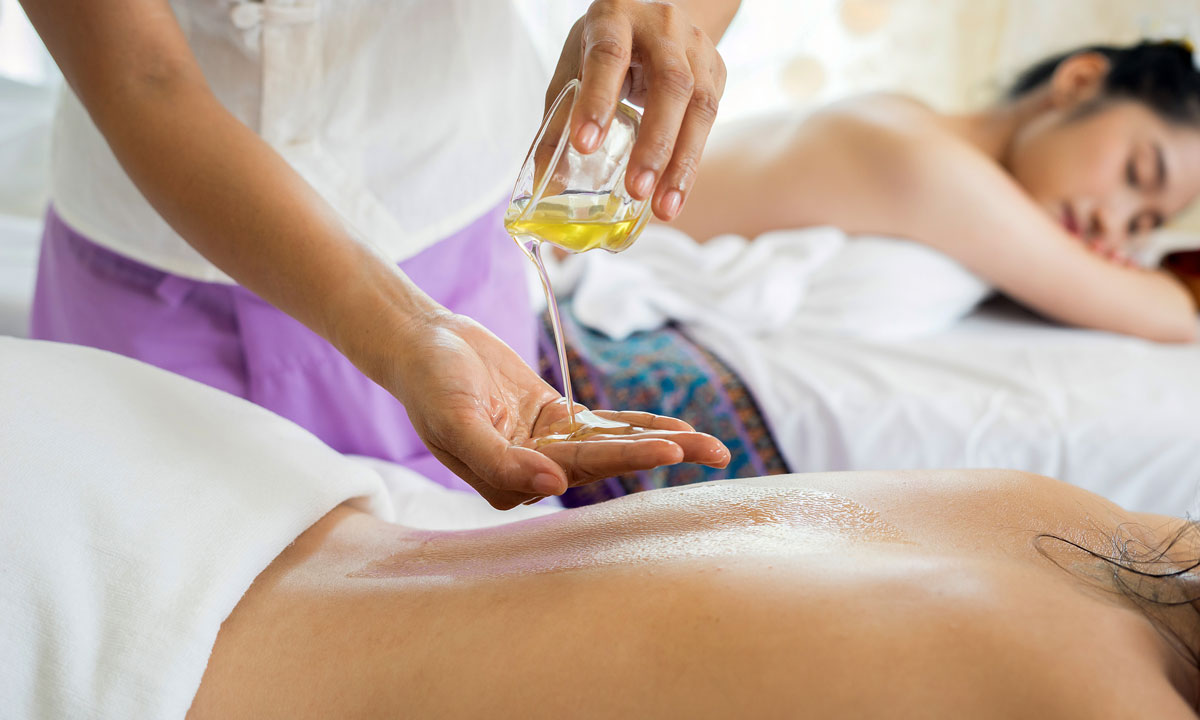 Can I Get High From a Cannabis Massage?
While many people say that you cannot get high from cannabis topicals, Chan disagrees. "I know people who make an alcohol cannabis tincture, and have to wear gloves while making it or they will absolutely get high. And I know people who have used tinctures for spot treatment, so it is technically possible." Having said that, Hemp and CHABA topicals in massage therapy should not create any intoxication.
RELATED: CBD Oil For Wellness: Why Not All Doctors Are Buying The Hype
When it comes to passing a drug test., Chan observes that so far no one has come back and told her they've tested positive on a drug test. Most of cannabinoids are excreted in our feces and drug tests are mainly urine analysis. Currently, drug tests are only testing for 1 cannabinoid, THC. As an added note, certain foods can trigger false THC positives, as well.