Unlike other hemp-derived compounds, CBD wax quickly offers relief from pain and anxiety.
Posted by Nanci Chi-Town via Cannabis.net
The hemp industry has come a long way in just a matter of years. The 2018 Farm Bill certainly did a lot of good as it changed the landscape completely for hemp and the cannabis industry. It helped to push the global popularity of CBD and made the medicinal benefits of the cannabinoid evident for all to see. With the increase in popularity of CBD came more users; more people became open to the idea of medical marijuana as a solution to common ailments. Currently, more states are toeing the line of decriminalization for the use of CBD, while others have already eased regulations thus allowing their citizens to benefit immensely. CBD can help with a few things, here are some tips on CBD wax and shatter.
The recreational use of CBD has also grown considerably and this has created room for products like CBD wax and shatter to thrive. To the newcomers, here are some CBD and cannabis information that could be helpful.
What is CBD Wax?
CBD wax in plain terms is a form of concentrated CBD extracted from hemp. The fact that it is derived from hemp settles the issue of legality. CBD wax legally cannot contain more than 0.03% of THC and at that percentage, THC is below the psychoactive threshold. This means that CBD wax has no intoxicating benefits. This is one of the reasons why some medical marijuana users prefer the product form. CBD wax also has the benefit of promoting relaxation and calmness without much of the sedated feeling.
More researches are being done to ascertain the full extent of the usefulness of cannabis. Early researches already show that the cannabinoid is useful for many conditions pain relief, inflammation, and anxiety being part of them. CBD wax is more potent with a higher concentration of CBD and it is also known to be useful for joint pains which are common with arthritis patients.
Though very common, there are some facts about CBD wax that are not known to many. Here are 5 amazing things that you may not know about CBD wax.
There are different types of CBD wax
When you hear CBD wax, you can be forgiven for thinking it just refers to a single product extracted from hemp plants. However, this is not true as CBD wax occurs in different types which are majorly different in terms of texture and extraction process. You can walk into a store or cannabis dispensary and ask for CBD wax and be offered any of the products. The ability to differentiate which is which tells how much you know your product. Here are four types of CBD wax with the texture and method of extraction.
Shatter: Shatter just like the name appears like pieces of glass. It has a gooey feel with a honey-like texture. It is easily used to lace joints and dab rigs for a soothing experience.
Budder: This type of CBD wax is created by the effect of air pressure which aids extraction. It exists with a creamy texture that is similar to butter and it is just as potent as other types.
RELATED: Marijuana 101: Dabbing Wax Vs. Vaping Wax
Crumble: This type of CBD wax is produced using air pressure just like budder. It also has a unique texture that is similar to feta cheese.
Live Resin: This is one of the most popular forms of CBD wax and very pricy. It is made using a special process called the freeze-dried method. This extraction method is what makes it more expensive than other types of CBD wax.
CBD wax can be produced through different methods
As seen with the first fact, there are different methods that can be applied to produce CBD wax. We will be paying attention to two special methods called Butane Hash Oil (BHO) extraction and carbon dioxide extraction method. Other methods are a freeze-dried method and the use of air pressure.
RELATED: How To Find Quality CBD Amid The Craze
Butane Hash Oil Method: This method generally involves the use of butane as the primary solvent for extraction. It is the most widely used method in the industry.
Carbon Dioxide Extraction Method: This method involves the use of carbon dioxide under pressure to extract needed compounds from the plant. Heat is also applied to ensure a potent product is achieved. This method produces a cleaner product compared to BHO.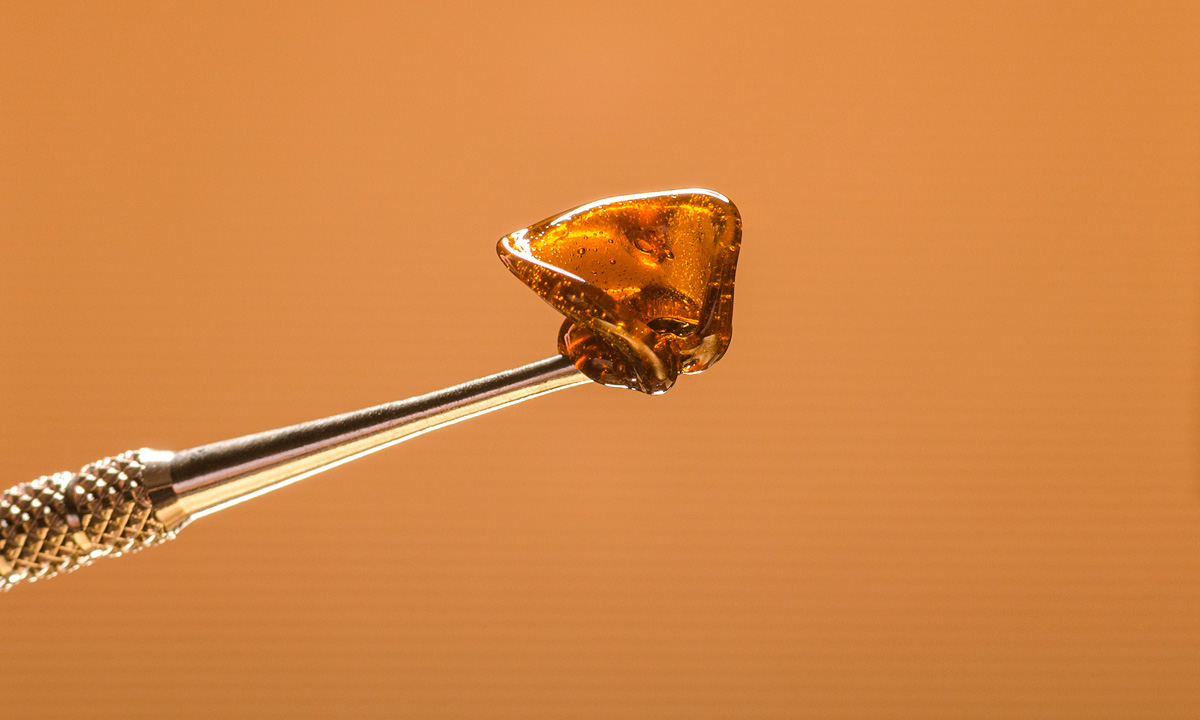 CBD wax is safe to use
Provided your CBD wax is purchased from a trusted and quality source, you can be sure that it is safe to use. The product has no side effect provided it is what the brand says it is. This is why it is advisable to purchase brands that offer certificates of authenticity. These sorts of certificates serve to validate the content of the product and its potency.
CBD wax has an instantaneous effect
Irrespective of the consumption method used, CBD wax has a very fast onset of action. Unlike other hemp-derived compounds, it quickly offers relief from pain and anxiety. The increased potency of CBD also acts as an added advantage. This is another reason why it is loved by many medical marijuana patients due to its fast and effective action.
It has no euphoric effect
Most medical marijuana patients do not care for the euphoric effects of cannabis which is why many opt for CBD products. The euphoric effects observed with cannabis exist in CBD wax however in minute quantity. This means it will be unable to produce the euphoric effects. With this CBD wax can be enjoyed during the day while heading to work or for mental alertness while doing academic activities.
Bottom line
The more you learn about CBD wax, the more you discover the best ways to enjoy it. This special product can easily be enjoyed by dabbing with a dab rig, dab pens, or dab straws. It can also be enjoyed using vape pens and bongs. Whichever way you choose, CBD wax offers a quick therapeutic effect that'll calm the nerves.