This that time of year when we are thinking about gift giving. Why not give the gift of knowledge (like, something they can hold in their hands), and support local business as well? Here are the eight best independent bookstores in the country.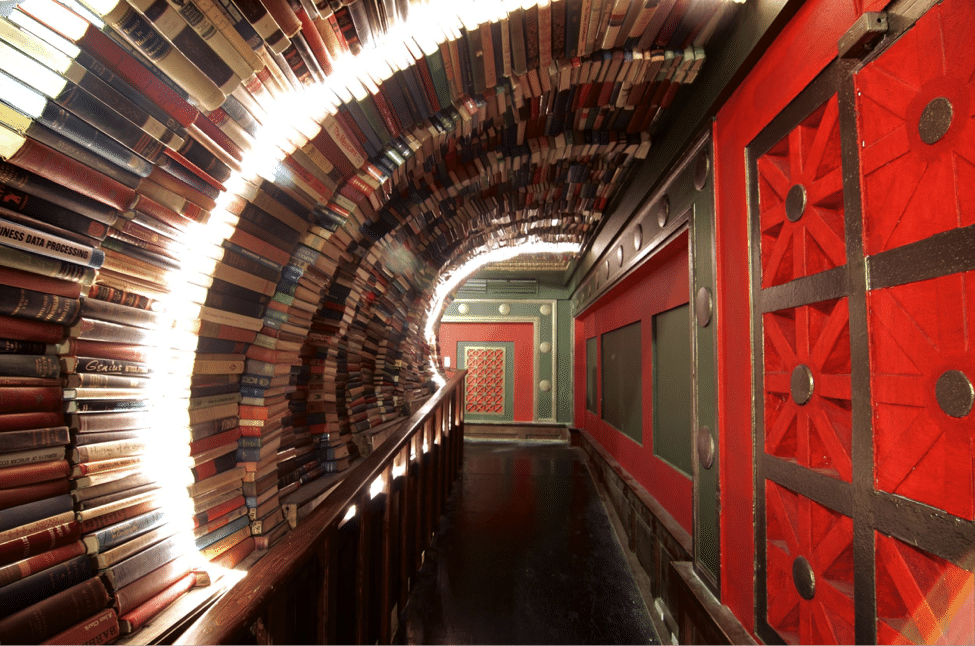 Located in downtown LA, The Last Bookstore opened in 2005, during a time where technology and innovation were threatening books, printed publications and ultimately changing the way we read. Kindles and E-Readers were the next big thing and Borders, one of the biggest bookstore chains in the US, had just gone bankrupt. The Last Bookstore was named because the founders thought they were really making one of the last bookstores ever. Since then, it has cultivated a devoted following, expanding and improving, and finally becoming the largest new and used book and record store in California.
453 S. Spring Street
Los Angeles, CA 90013
213-488-0599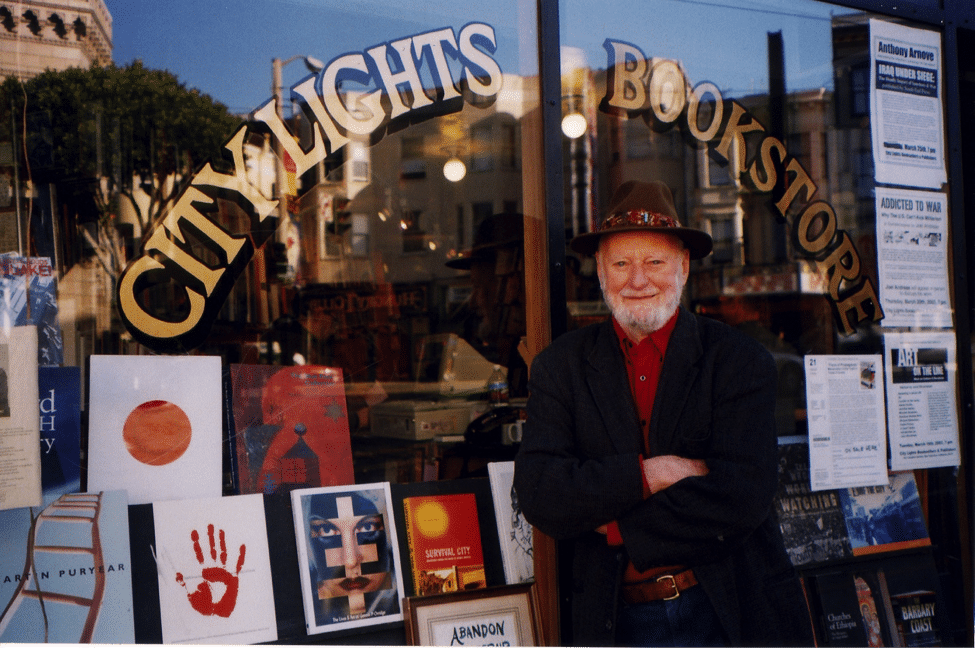 Founded in 1953 by poet Lawrence Ferlinghetti, this independent store was the first all-paperback bookstore in the nation and has since then become a literary landmark. Focusing on world literature and arts, the store has three floors that include titles that range from best sellers to smaller and harder to find publishings. City Lights has a rich history, becoming an important contributor to the Beat Generation and helping in the publishing of many of their controversial titles. To this day, the independent bookstore remains faithful to its roots, demonstrated by their selection of progressive and ahead of the curve books.
261 Columbus Avenue
San Francisco, CA 94133
415-362-8193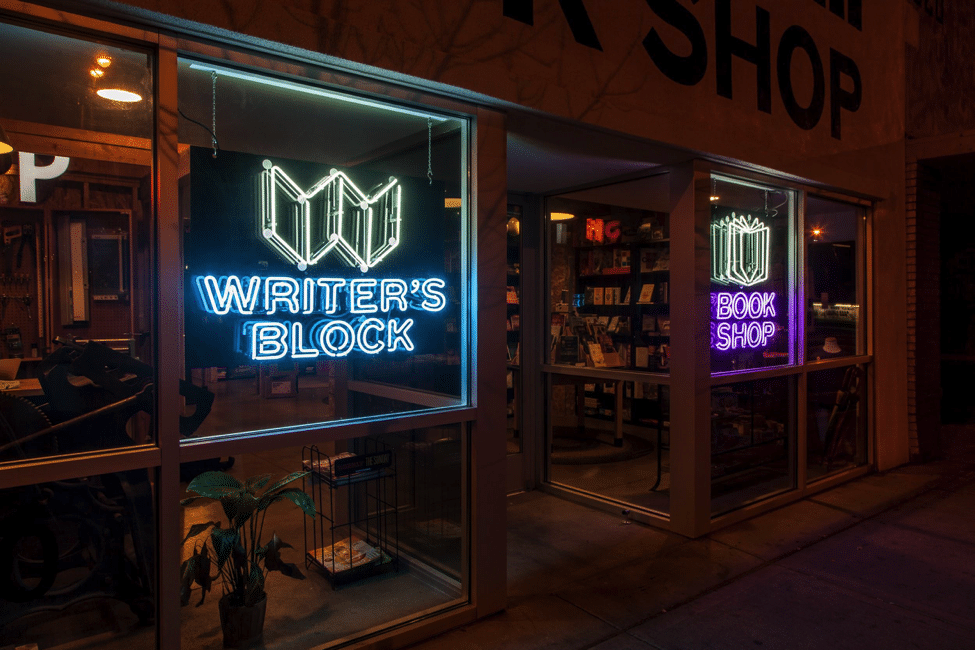 Located in Downtown Las Vegas, aside from featuring the latest bestsellers, the store also has a writer's studio called Codex, which provides workshops with the purpose of helping authors and artists in their writing, editing or publishing. These events are also developed to help members create a network where they can meet other artists and develop their projects.
The Writer's Block also owns an Espresso Book Machine, the only one in Nevada, which prints, trims and binds books in five minutes, so that everyone can have access to that feeling of creating and formatting a book.
1020 Fremont Street
Las Vegas, NV 89101
702-550-6399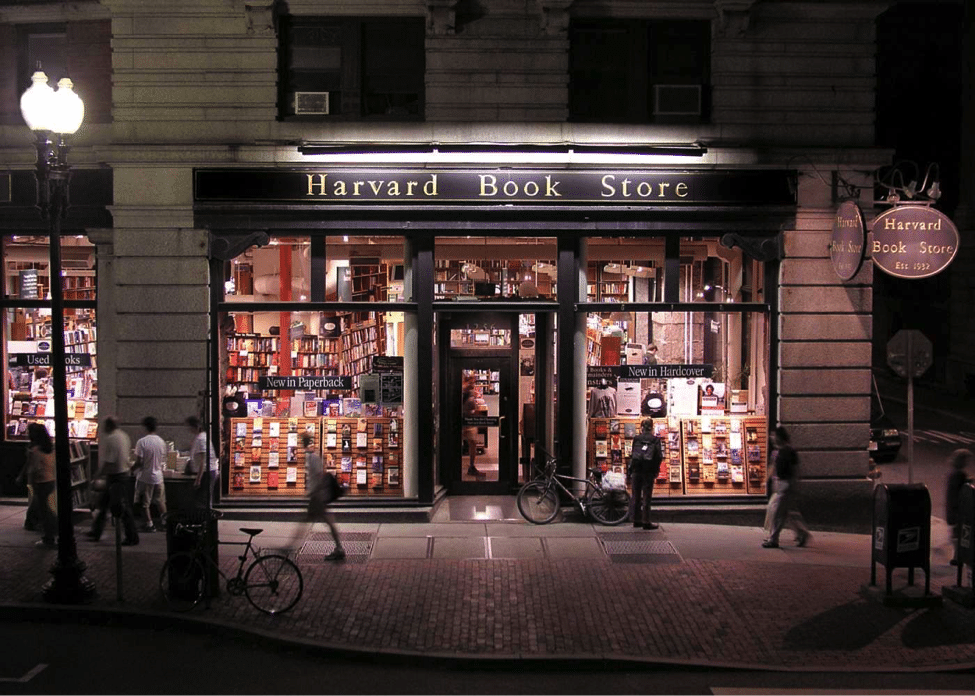 Harvard Book Store is a family-owned business founded in 1932, serving the larger Cambridge area. Strangely enough, the store is not affiliated with Harvard University and is independently managed. It focuses on an academic audience, providing intellectual titles that have earned them a spot on the big leagues of bookstores and have made them a favorite to many bibliophiles. The bookstore is famous for its lineups of award-winning authors, its Espresso Book Machine, and their same-day delivery of books to the greater Boston area. Awesome right?
If you're still not sold with all of this information then they also have their perfectly named "Fiction Fridays" during the summer, where they have a 15% discount on all fiction titles.
1256 Massachusetts Avenue
Cambridge, MA 02138
617-661-1515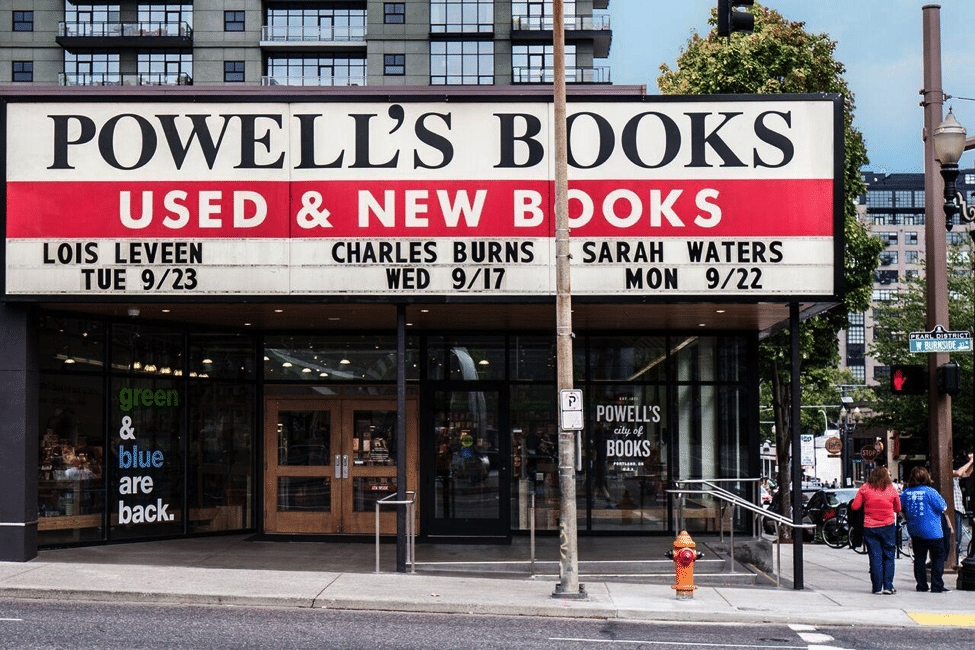 Epic in scale and in every sense of the word, Powell's City of Books is the largest used and new bookstore in the world, occupying an entire city block with over one million books. Can you even begin to imagine that?
If the thought of missing out on so many amazing titles because of their vast amount gives you anxiety, don't worry, Powell's spends a lot of time in developing cool ways of organizing their content, color coding their books according to genre so shoppers have an easier time while browsing. They also have an Espresso Book Machine, which apparently is a requirement for all bookstores that want to be considered as the best of the best.
1005 West Burnside Street
Portland, OR 97209
800-878-7323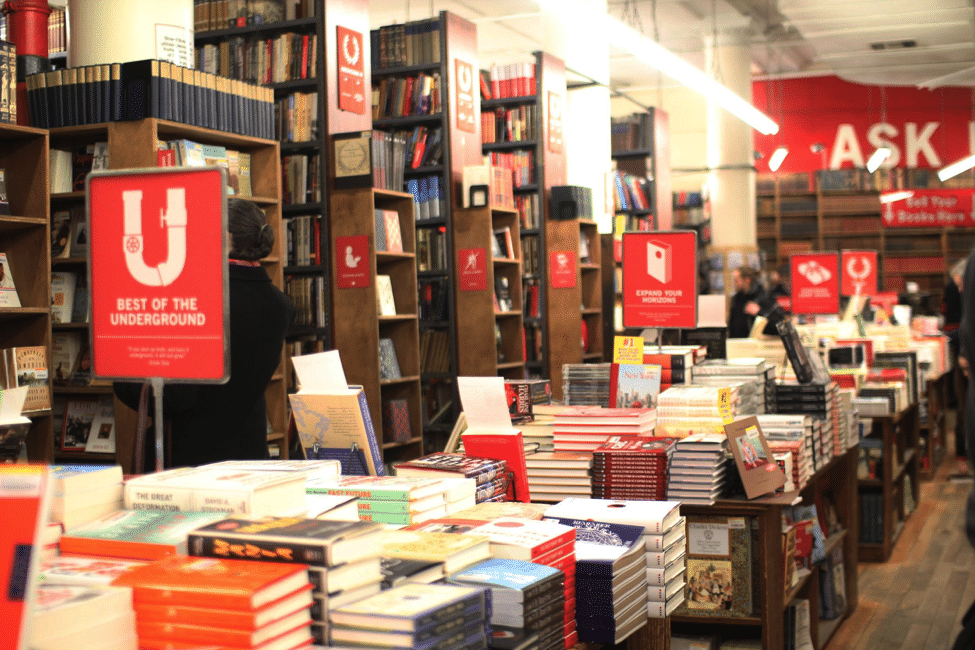 Strand is giant and popular; they even sell their own totes and t-shirts and they're definitely a tourist stop in New York. Still, they're worth mentioning because of their dedication to books and their encouragement of making people buy and sell used publications. The store also has an amazing collection of rare items and books that you'll have a hard time finding anywhere else, with unbelievable prices. Strand is famous for a reason.
One of the things we enjoy the most about Strand is the way in which they categorize their books, making it more fun and personal by separating them as "best of the underground" or "must reads" instead of just having their books organized in the traditional way, by authors and genres.
828 Broadway
New York, NY 10003
212-473-1452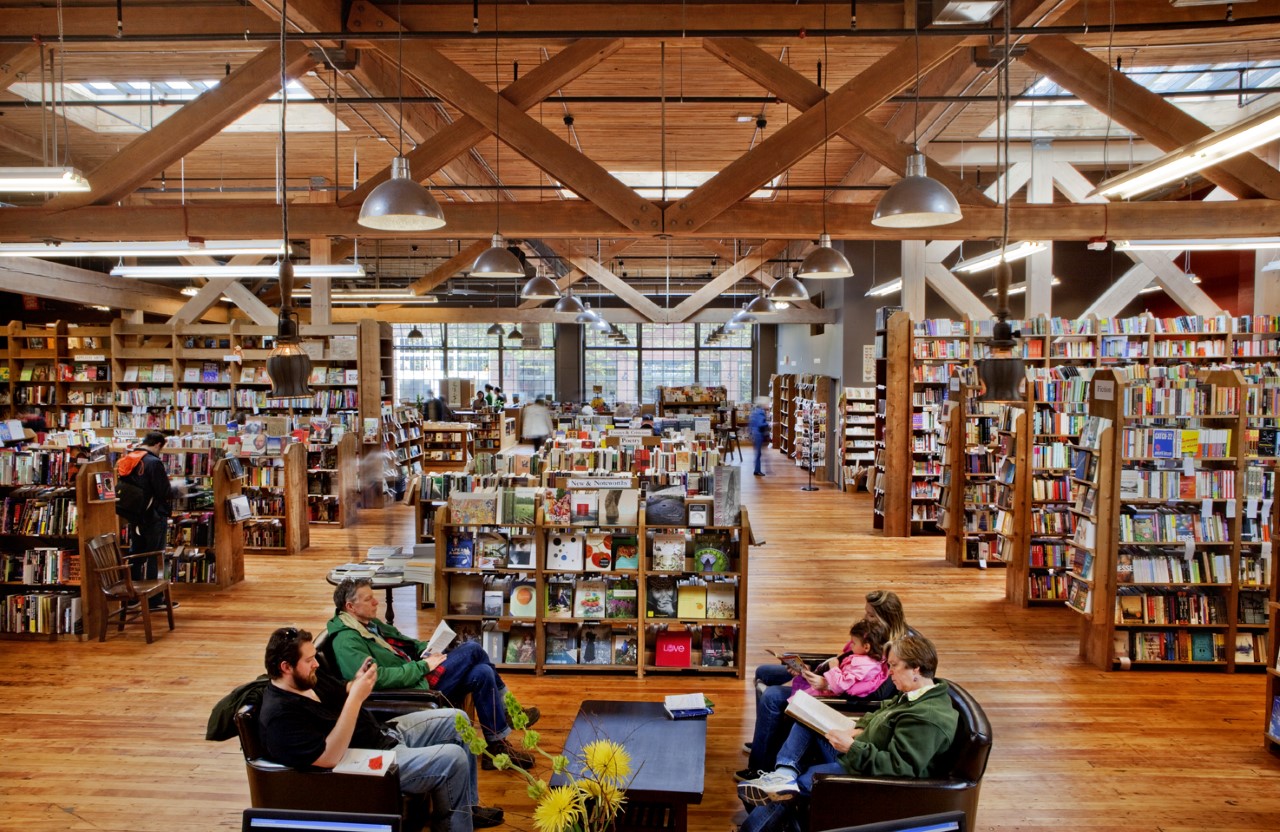 Located in the Capitol Hill neighborhood in Seattle, this bookstore was founded in 1973 and still stands strong to this day. Starting out as a small one room store, through the years The Elliott Bay Book Company have developed a steady influx of shoppers which have allowed them to expand and settle down into a five room store with its own Café. The people from Elliott Bay proud themselves in providing jobs for bibliophiles who are knowledgable about the products they sell so clients can have the best experience whenever they want to stop by to browse or buy a book. The store features new selection of popular books and also older and rarer editions at great prices.
The Elliott Bay Book Company also has an incredible schedule of authors and artists who present their work there, including people like President Obama and Bill Clinton.
1521 Tenth Avenue
Seattle, WA 98122
Phone: 206-903-1601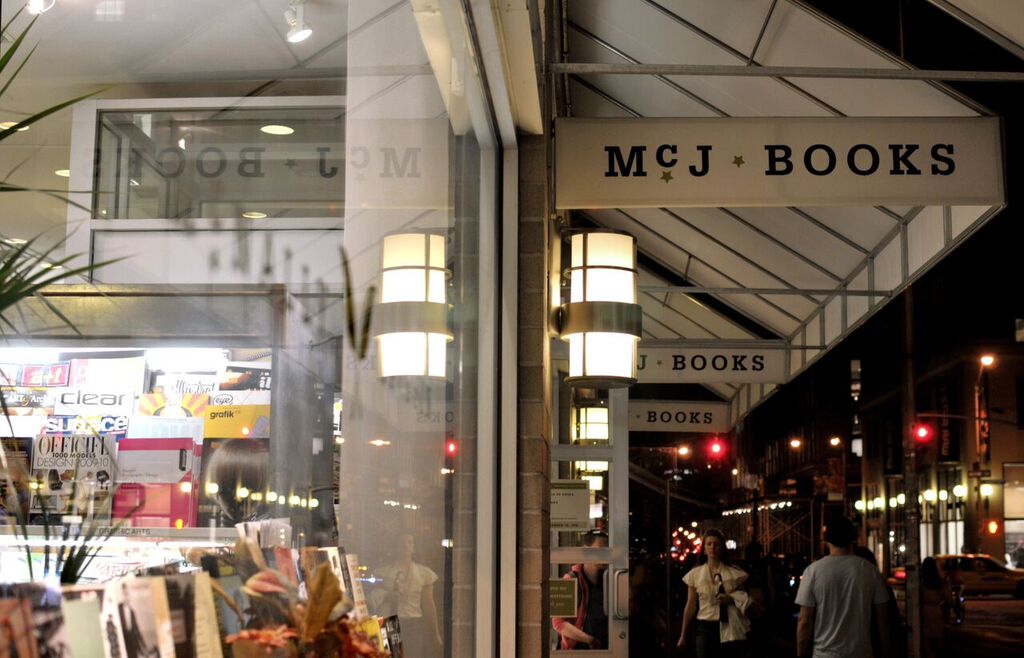 Launching in 2004, McNally-Jackson is one of the few independent bookstores that still thrives and is able to maintain its business. Located in Prince St, the store is so successful due to the engaging and comfortable environment they have created, which provides a bunch of features and cool things that no other place offers. Their indoors café offers WiFi and is packed with tables and comfortable couches that allow people to go in and work on their laptops, or leaf through a book they just found. They also own an Espresso Book Machine which alloes them to self-publish and also offers a curiosity or novelty to browsers and newcomers to the store.
52 Prince Street
New York, NY 10012
Phone: 212-274-1160