I'm standing on East 7th Street in front of Abraco Espresso and Bakery, on a cool autumn day in the East Village. Just finished one of their house specialties: a delicate sandwich made from a chilled hard boiled egg, a crisp of onion, and a thin slice of pickled beet. Delicious. I glance up the block and watch as Randy Jones, the iconic cowboy figure from The Village People, walks towards me. He's got long lean strides and is festooned in cowboy hat, leather vest, boots and of course he's sporting his signature (portrait of a '70s) moustache.
Randy doesn't go unnoticed as his boots click the cement and it's not long before someone wants to give him a high five, share a lyric from a song, or simply step back, take him in, and smile in awe of this American musical legend. He's got a star on the Hollywood Walk of Fame, has graced the cover of Rolling Stone magazine, is known for hits, like "Macho Man, "In the Navy," "Y.M.C.A.," and he's earned 75 gold and platinum records.
Yet what's most exciting for me is that Randy and I are East Village neighbors and that means we get to speak and exchange ideas that range from the very micro and local (Manhattan's disappearing gas stations), to the global (climate change and human emissions). I can feel his exuberance as he spies me and approaches with a wide smile. He immediately gives me a warm and lovely hug and I know he's solid.
Randy Jones: What's up Galinsky? I'm running short on time, what's on your mind?
I sip my espresso and do not hesitate.
Galinsky: Randy there is so much panic and threat and discouraging speech around the gay marriage issue, what are your thoughts about if 'THEY come to take gay marriage away'?
RJ: Well, it certainly seems to be a "Twilight Zone" episode wrapped in a Bizzaro World, wrapped in an "Outer Limits" episode currently, doesn't it? But having lived long enough, and seen a rather steady march forward of the progressive movement, we have come quite a ways in our common national history of 240 years and we have a helluva way to go yet. However, to reverse to any major degree those advances we have accomplished so far would take a monumental shift and despite all the con-man bluster and braggadocio apparent in the current political climate, I don't believe we have arrived at that monumental shift.
Pause. Siren fades up 1st Avenue. A delivery person on an electric bike whizzes by.
RJ: Having said all of this, if one day THEY come to me for my LEGAL MARRIAGE LICENSE, they will have to pry it from my cold dead hand.
G: Ok then. So tell us how to handle the struggle that continues for gay rights in the face of the Trump administration, his picks and his braggadocio, his bluster?
Randy squares up his broad shoulders and looks straight into my eyes.
RJ: Be forever vigilant and forever on guard. Never give up. Always keep one's eyes open and keep your mind clear. Lead with compassion, respect and humility. And I repeat: Never give up. Forever and a day.
A car motors by and someone yells "Macho Man!" Randy smiles and waves, I continue.
G: You are a happily married gay man.
RJ: Yes, indeed my husband and I have been together for nearly 33 years, as of March 2017. We were originally married in NYC May 7th, 2004, although even then we were still not granted a legal license. However, when that initial wave of enthusiasm for marriage equality began to wash across the nation from Mayor Gavin Newsome's officiating at weddings in San Francisco to the Mayor of Newburgh, NY presiding over several same-sex weddings there, my husband surprised me during an event for the release of one of his CDs in the NYC nightspot where The Mamas and Papas, Dylan, Barbra Streisand and others had appeared, as I was introducing him from the DJ booth, with a marriage proposal.
G: And you responded with?
RJ: Of course I immediately said yes. And as he is the ultimately prepared and perfect spouse, he had an ordained minister in the audience ready to come up and perform the ceremony right there. Not only did he lovingly catch me completely off-guard, but he totally surprised the packed venue of nearly 500 people in the middle of NYC Greenwich Village. So, in the most appropriate of places, a DJ Booth in the middle of NYC's Greenwich Village, the Cowboy from Village People was married… To a guy.
We both let the sound of his last three words linger in the air. It feels like we're wishing the phrase "to a guy" will echo throughout the city and across the rivers and onto the interstates and into the heartland of America, where everyone believes in what cowboys say and do.
G: Sounds perfect.
RJ: The scene could not have been more perfect. And then the bottom kinda fell out of the hopeful movement that marriage equality would become a national reality. The struggle continued, for nearly another decade, but we had our ceremony and at the very least, the sanctioned imprimatur of a ceremony and a public declaration of our love and relationship.
G: Which can't ever be taken away.
RJ: When it did become the law of the nation, we organized and planned a three-day event in NYC utilizing the City itself as the stage and background. The first evening was a romantic proposal with 50 of our closest family members and friends, including our moms, on "The Ride" (a custom-built theater bus) while we toured Manhattan. We paused at Columbus Circle and we witnessed a pas de deux dance by two members of the American Ballet Theatre to our theme song sung by Andrea Bocelli. Romantic, eh?
I nod yes, sip more espresso, he continues the story.
RJ: The next day, Friday, we were married with an entourage of the same 50 folks at New York City Hall. And the piece de resistance came the next day as we celebrated with an Italian feast (my husband is Italian) within the Feast of San Genarro.
G: Sounds like an epic New York wedding.
RJ: Our goal was to honor the city in which we met and had provided us the nurturing and sustenance for our entire life together. So we definitely made it a New York City-type of event. It could not have been better.
I know he's getting fidgety. He starts to toe a golden brown leaf on the steps of Abraco. He sees my demitasse is finished, so I shift up another gear.
G: Ok Randy, the holidays are upon us! Got any holiday recipes to share?
RJ: You ready for it?
G: I'm listening.
RJ: Remember this holiday recipe: 1 1/2 ounces of Ketel One Vodka, 4 ounces of pineapple juice, and a splash of Chambourd.
G: Delicious. And in other festive news, any thoughts on the current cannabis revolution that is taking place?
RJ: As far as I'm aware, use of cannabis has far less damaging effects on human beings compared to alcohol. I do however believe that any substance that can impede one's reflexes and reactions, should not be consumed when performing any action that might endanger oneself or another, like operating an automobile or performing surgery.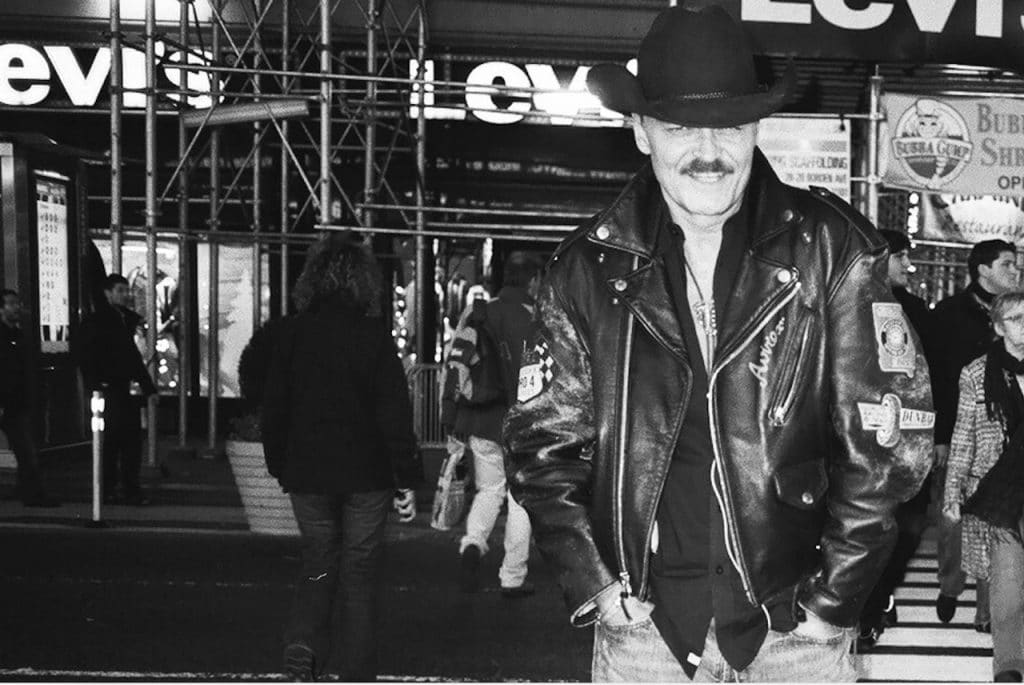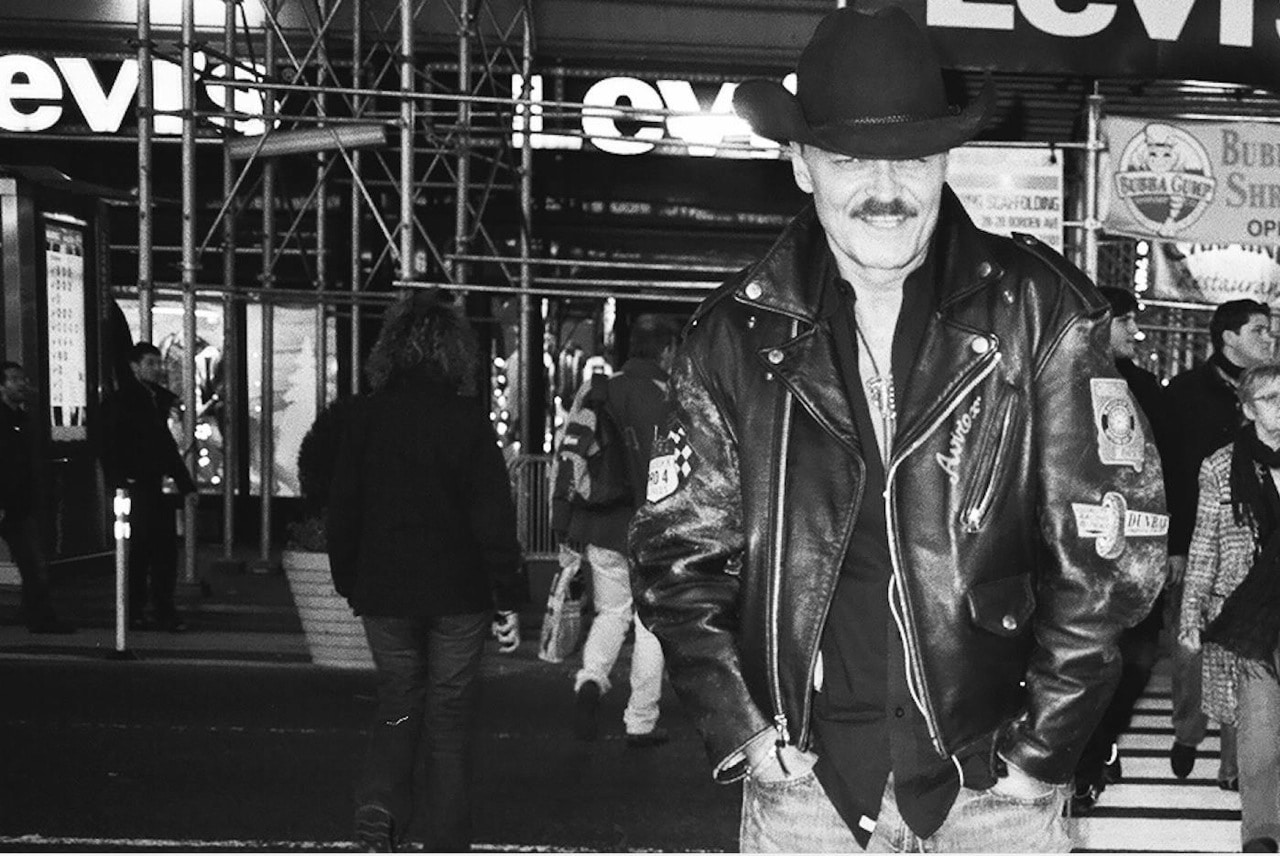 G: Got it. Last thing, before we split, I can't let you go without hearing about your current creativity and what you might be excited about right now?
RJ: Now y'all know I'm ALWAYS excited Galinsky. My latest CD, "Mister Right" is doing great and I've got a great new single, "Hard Times," that I just released with upcoming re-mixes that drops early 2017. I appear in the horror film, "Tales of Poe," and I shot a new film, The Rack Pack with C. Thomas Howell.  My concert, "Glory Days and Disco Nights," I perform around the globe and it's also the name of my upcoming memoir. Currently, you can catch me in the acclaimed web-series, "Child of the 70s." I guess I keep myself rather busy. But we manage to spend two or three weeks each year at Disney World.  I can honestly say that I've never been bored a day in my life.
I can feel the New York City tempo rising up in him now. His cadence changed on just the last line, "I've never been bored a day in my life." My Manhattan sidewalk social sensibilities are telling me this is about to be over so I push for one more high note to end on and I blurt out-
G: Any final positive thoughts or affirmations you'd like to share?
He slows it down. Randy's got a serious look in his eyes. He's a combination of all he's conjured from living in New York City, to touring his music around the globe, to posing for people's sheer happiness. He speaks slowly.
RJ: Always say "Please" and "Thank you".
Pause.
Never miss an opportunity to share a compliment.
Pause.
Drink plenty of water.
Pause, and then from this point on he flows and flows.
Eat lots of vegetables and fruit. Smile. Take care of your health. Exercise. Remember that just like you, everyone has or has had a mother.  If you're lucky enough to share a life with a husband or a wife, tell them you love them as often as humanly possible every single day and never go to bed angry with them. Sing and dance as often as possible. Find time on a daily basis to spend a few minutes alone with yourself and your thoughts to simply be silent and listen for the Voice inside.
Pause. Double pause.
And remember to breathe. We are ALL stardust. And that is truth… Oh! And always use sunscreen.
G: Thank you Randy!
RJ: Thank you, Galinsky!
And with that, he bops down 7th Street, most likely heading toward another NYC evening of art and mindful mayhem. Keep up to date with Randy here.