The next generation cannabis consumer is thinking beyond how high they can get, and searching for a more memorable (and perhaps Instagram-able) experience.
During the early days of recognizing the 4/20 holiday, lighting up was a bit more discreet. An apple meticulously carved into a pipe, a simple hand-rolled joint, or a run-of-the-mill tobacco pipe were a few of the slim options available for smoking THC.
With more states legalizing cannabis, the shameful stigma tied to smoking this herb is slowly but surely, fading away. We may not be totally out of the woods just yet, but there's no denying that the cannabis culture is being embraced now more than ever before.
The stoners of yesteryear would be taken aback by what they'd find in the modern-day consumer's toolkit. Going into the high holiday, the next generation cannabis consumer is thinking beyond how high they can get, and searching for a more memorable (and perhaps Instagram-able) experience to share with friends. 
RELATED: Cannabis Sales Have Been Sluggish Lately, Will 4/20 Change This Trend?
For when the secret "stash" becomes a display, and your bar cart becomes a bong cart, here are a few wild marijuana accessories for the modern-day 420 enthusiast.
Stündenglass Gravity Bong 
Unlike the homemade gravity bongs you made in college with a plastic 2-liter and whatever other household items you could pull together, the Stundenglass Gravity Bong makes for a futuristic and immersive experience.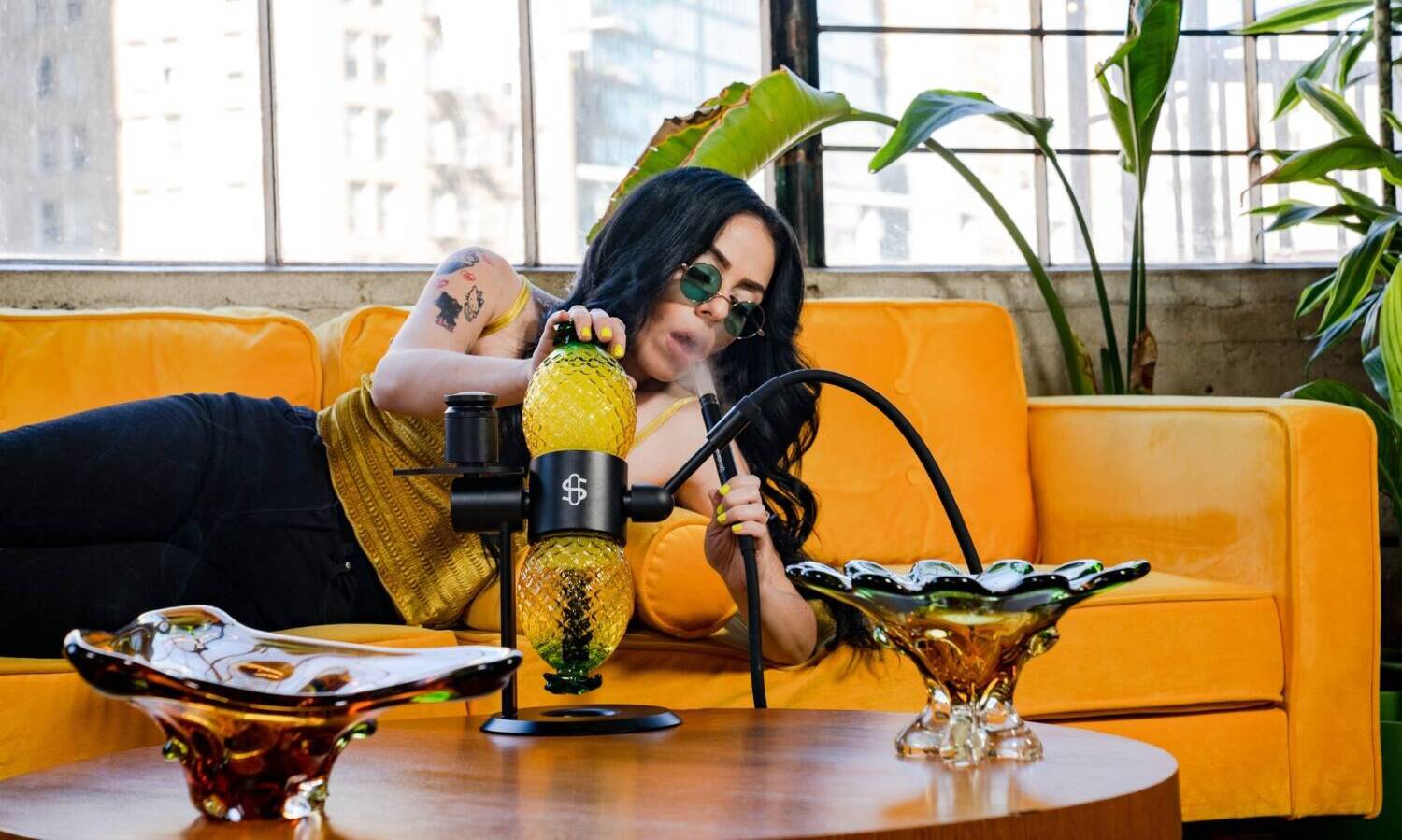 The 360° rotating borosilicate glass globes generates kinetic motion activation via cascading water displacement, opposing airflow technology and the natural force of gravity.  The Stundenglass delivers large clouds of smooth, consistent and vaporous draws that would put any other makeshift gravity bong to shame. (Retail price: $599.99.)
Moose Labs MouthPeace 
The MouthPeace is the first physician-backed, germ-preventing accessory designed to prevent direct oral contact with a variety of shared smoking devices. The original MouthPeace was designed to fit bongs and larger glass pipes, and the newer MouthPeace Mini was designed to fit joints, vape pens, and e-cigarettes.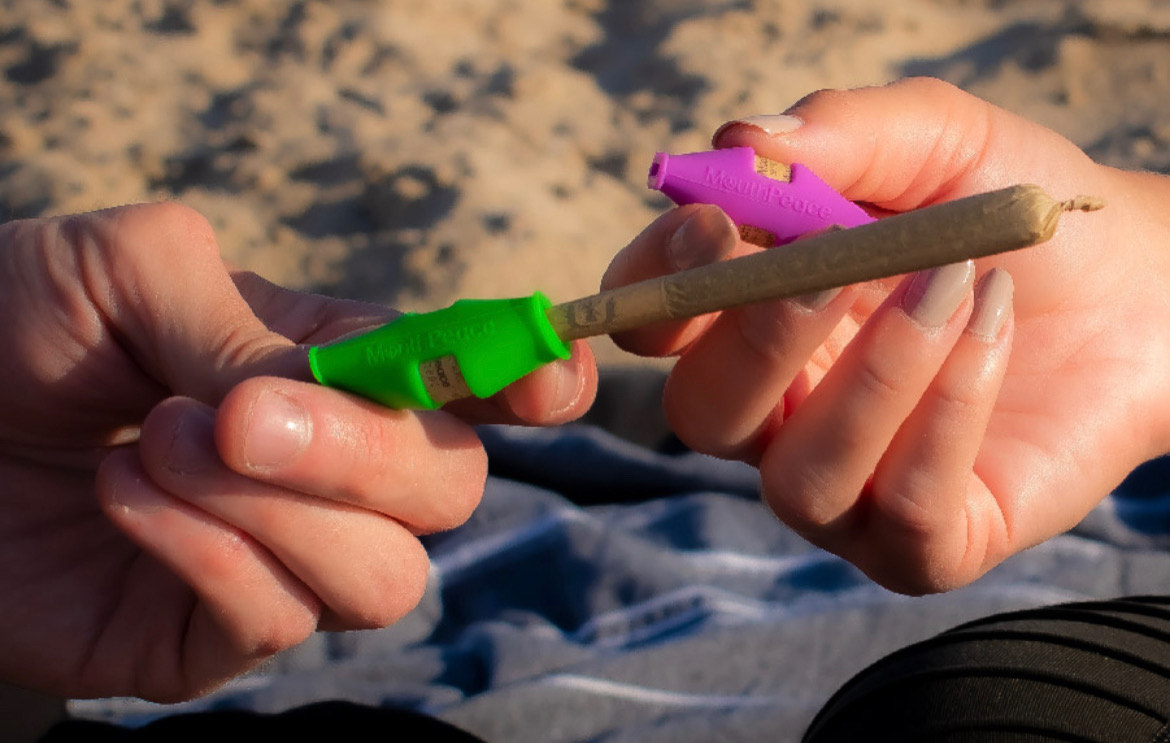 Both MouthPeaces come with a proprietary MouthPeace Filters designed to fit snugly inside each device. The MouthPeace Filter was created to enhance the flavor of every inhale, while protecting your lungs. The Filter uses a triple-layer filtration system to remove resin, contaminants, and tar. (Retail price: $9.99 with 4/20 discounts available)
Moose Labs is offering 4 days of 20% off from 4/16-4/20 to honor the holiday, with the code MOOSE420. 
Golden BirthJay 
The BirthJay is the world's first joint birthday candle and one-of-a-kind, smoke-able cake topper that's guaranteed to drop some jaws. In collaboration with Shine Papers, creators of the world's first 24 karat gold rolling papers, BirthJays are now available in 24K gold. These empty pre-rolled cones require you to simply fill with cannabis flower before topping it with the candle-wick and attaching the cake stake to the bottom of the cone.
View this post on Instagram
The real magic happens when it's time to place the BirthJay on top of the dessert of your choice, spark it up and make a wish. The new Golden BirthJay features Shine's handcrafted 24K gold rolling papers, made with the finest edible gold and a hemp blend base for a smoother burn. (Retail Price: $19.99 with 4/20 discounts available)
RELATED: It's Official: New Jersey Cannabis Sales To Begin April 21 (Why Not 4/20? )
Throughout the month of April, BirthJays is offering a 25% off discount on their entire suite of products, including the original BirthJays 5-pack and the brand new Golden BirthJay. 
Piece Water Solution 
There's nothing more appauling than the stench of bong water, and cleaning glass pipes is no picnic either. Piece Water Solution not only keeps your bongs, rigs, and bubblers clean while you smoke,  it also makes your hits as smooth as silk.
It's made from a proprietary blend of safe, all natural mineral, vegetable, and fruit extracts that work to prevent resin from forming while eliminating the need to clean water pipes with harsh chemicals. Add Piece Water Solution to a clean piece and it will remain clean and clear from resin build up. (Retail Price: $7.00-$13.00)
Toker Poker
The Toker Poker is a simple, yet innovative and incredibly necessary item to have in your collection of toking tools. This unique lighter cover combines a poker to clear your bowl, a tamper and lighter all in one convenient contraption.
View this post on Instagram

Now, if only we could figure out a way to keep your friends from "accidentally" stealing your lighters, the world would be at ease. (Retail Price: $9.95-$14.95)