The fall season is usually accompanied by some pretty unpredictable weather. Here's what you can do to protect your skin.
If you hadn't noticed, your skin is reactive to the environment. This includes the weather, stress, and how much you're caring for it. While not as dramatic as winter, autumn is quite unpredictable; there are hot days and cold days, mixed with rain, sun and other elements that signal a changing season. This fluctuation plays a role in the health of your skin, and this particular fall, with all of the changes we're going through, might have an even stronger influence on how you look.
No matter how well you're adapting to these new changes and developments, your skin could be going through a lot, resulting in breakouts, sensitivity, and irritation. Here's what you can do to help your skin out.
Understand how stress affects your skin

While you've likely heard that stress does a number on your skin, this damage can appear a while after the stressful period took place. Skin flare-ups can happen weeks or months after the stressful event and are more likely to occur to people who suffer from chronic stress and might be more used to living with this condition, unable to notice the changes within their stress levels.
RELATED: Skin Blemishes: What They Mean And How To Get Rid Of Them
Stressful situations that can be affecting you include the pandemic, going back to work, the end of summer, the change of weather, etc. The list is really endless. In order to manage this stress and prevent your skin from producing a response to it, focus on prevention by limiting foods that are sugary or highly processed, which are usually correlated with acne breakouts. Wash your face (with a gentle cleanser) often and focus on incorporating stress-relieving activities into your lifestyle, like exercise and meditation.
Know that cool and dry days are worse for your skin
RELATED: How CBD Can Save Your Skin From Cold Weather 
The cold is bad for your skin for a variety of reasons. For starters, the cold weather is harsh on your skin, and this is made worse once the heater in indoor spots is turned on, drying the moisture of your skin. To protect your skin, try moisturizing on a daily basis and using a mild soap that doesn't contain tough chemicals that might prompt an acne reaction. Use sunscreen and start moisturizing your hands for the winter.
Understand summer skin damage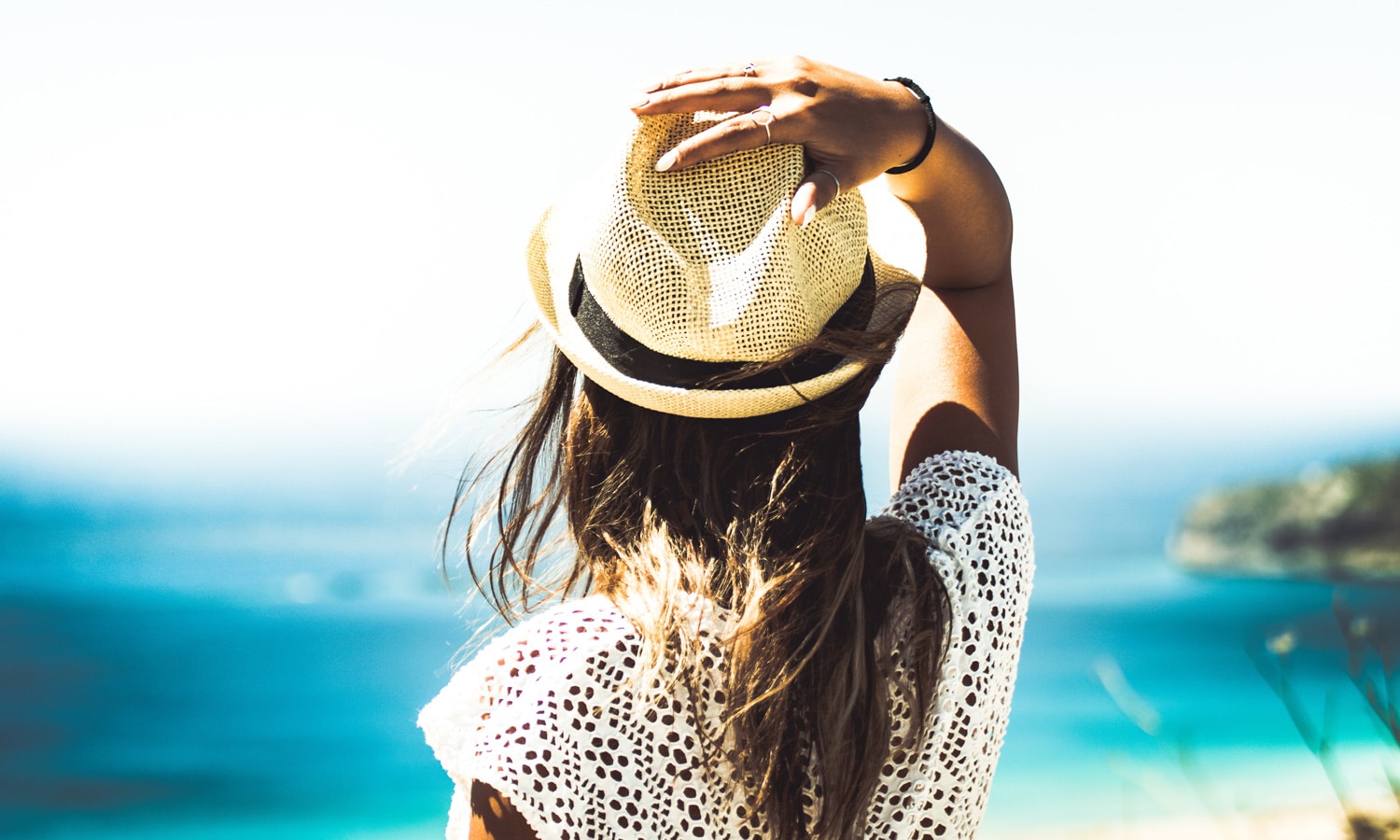 RELATED: This Trick Can Instantly Make You Feel Better
Most of us don't do enough to protect our skin from the sun, and your skin might be coming off of a strenuous summer season, filled with beach trips and long days spent baking under the sun. Skin damage accumulates and while it's never too late to get started, it's important to know that some damage might be difficult to repair. The sooner you start protecting your skin from the sun, the better, moisturizing regularly and wearing the necessary sunscreen whenever you go out.