Until states had hemp plans approved and hemp was cultivated under those plans, which essentially did not happen until 2020, transporters really had no additional protections than they had previously.
When the 2018 Farm Bill was inked, one of the biggest perceived wins was a provision prohibiting states from interfering with interstate transport or shipment of hemp. It turns out that this protection was for a long time meaningless. Many hemp transporters today face just as much risk when transporting hemp as they did before the 2018 Farm Bill was signed—and in some cases, even more risk.
In this post, I'll walk through exactly how we got into the current mess we are in and why transporting hemp can be such a massive risk—even though hemp is technically federally legal (or at least no longer a controlled substance).
The biggest problem with the 2018 Farm Bill's blanket prohibition on interference with interstate transport is that for a long time, it didn't actually exist. As we wrote back in early 2019, the prohibition on interference ONLY applied to hemp cultivated under the 2018 Farm Bill. The US Department of Agriculture (USDA) didn't create hemp regulations until late 2019 and only approved its first hemp plans at the very end of 2019, so the protections on interstate transport arguably didn't kick in until the first harvests by cultivators operating under those plans.
RELATED: Why The DEA's Interim Rule On Hemp-Derived Cannabinoids Is Bad For The Industry
One hemp company made the argument in 2019 that its hemp biomass confiscated by the Idaho State Police shouldn't have been confiscated in light of the 2018 Farm Bill's transportation-interference prohibition, but that didn't sway the court. In its order, the court seized upon the fact that the hemp was produced prior to USDA-approved hemp plans:
[T]he hemp that was seized in Idaho could not possibly meet that standard because no "plans" to regulate the production of industrial hemp under the 2018 Farm Act have either been approved (by the federal government as to Oregon, as pertinent here) or created and promulgated by the United States Department of Agriculture for the federal government (to apply in the absence of an approved state or tribal plan).
To be fair, the USDA did issue an opinion in mid-2019 that stated that states/tribes could not prohibit the interstate transport of hemp produced under the 2014 Farm Bill. However, this (1) did not offer any help for hemp cultivated in states with hemp programs that were inconsistent with the 2014 Farm Bill, and (2) is only guidance and was not legally binding on any court or law enforcement agency. In fact, people still continued to get stopped and arrested for the simple act of driving with hemp.
In summary, until states had hemp plans approved and hemp was cultivated under those plans, which essentially did not happen until 2020, transporters really had no additional protections than they had previously.
In the wake of the 2018 Farm Bill, it was extremely commonplace for hemp transporters to be arrested for transporting hemp. Our hemp attorneys have seen this happen countless times. Many state law enforcement agencies simply mistook hemp for an illegal controlled substance. Here's a good example: New York law enforcement apparently arrested and charged a person transporting hemp that they thought was illegal cannabis (apparently the company is now suing).
RELATED: The Laws And Regulations On Hemp CBD In All 50 States
In cases like this, it could take law enforcement a significant time to figure out that what they just confiscated was actually hemp—while the biomass has a definite shelf life. People can sit in jail for no reason and have unnecessary arrest records. Driver employees can be pulled off the road and vehicles impounded. All for what?
Things can be even worse for companies transporting biomass. Take this example: ABC Transport buys legal hemp biomass with a passing certificate of analysis (COA) in one state to transport legally to another state. During transport, the hemp is exposed to too much heat, and the delta-9 THC levels increase. If those levels increase too much, then hemp becomes "marijuana" and the transporter is now a federal criminal. They are also subject to prosecution under state law since no state allows interstate transport (even states with full-scale legalization).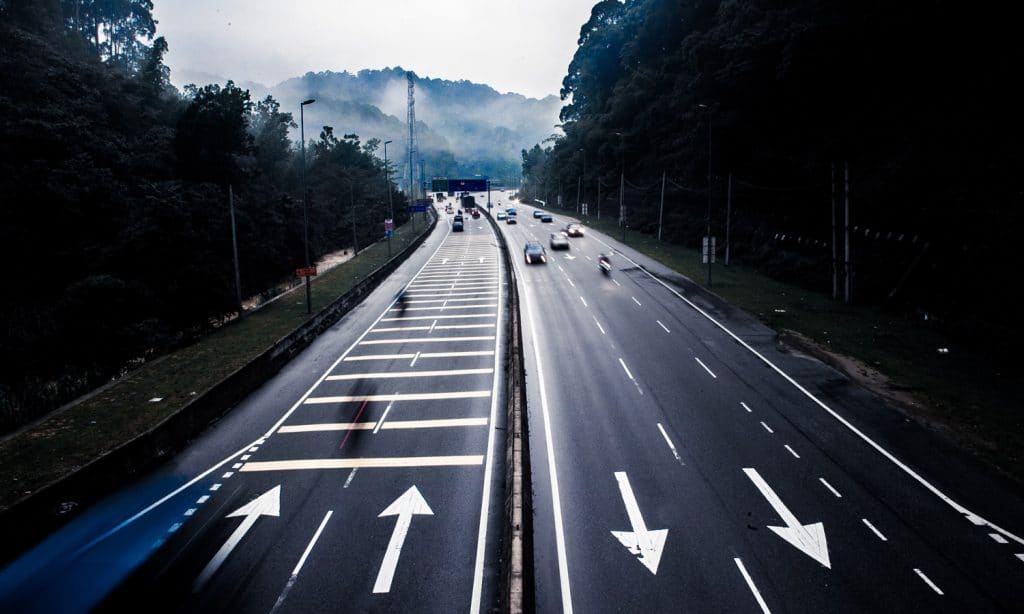 From the arresting law enforcement agency's point of view, a passing COA is meaningless if the actual THC content isn't consistent with the COA. The transporter can have the most robust written contracts imaginable with their suppliers to indemnify them against these kinds of losses, but all the indemnity in the world won't keep someone out of jail.
To make matters even worse, DEA's interim hemp rule (you can read about it here and here) makes things even worse. The rule states that any derivative of lawful hemp that contains more than .3% THC is itself illegal, even if the source hemp had less than .3% THC. Here's our summary of why that is such a problem:
In order to extract cannabinoids from hemp, hemp plant material must go through an extraction process. This extraction process almost certainly results in a temporary increase in Delta-9 THC. As cannabinoids are isolated it is nearly impossible to control the levels of delta-9 THC from increasing through that process. This means that under the DEA's interim rule, the processor would be in possession of a schedule I substance, even if the processor dilutes the end product down to the requisite level of 0.3% delta-9 THC or destroys any delta-9 THC by product.
If a hemp transporter transports non-finished oil that's been extracted but for any reason has THC in excess of .3%, then that transporter is now subject to arrest and prosecution. In many states, this kind of oil is not independently tested so transporters may not have any idea whether what they are transporting contains. And here too, all the indemnification in the world won't keep someone out of jail.
The bottom line is that until the DEA, USDA, federal Food and Drug Administration, and state law enforcement agencies figure out what to do about hemp—and don't hold your breath that this will happen any time soon—hemp transporters and their employees face monumental risks. There are many things they can do to reduce those risks, but the government seems intent on stripping away any existing protections.
To add yet another layer of complexity, states that are implementing hemp programs may impose vastly different requirements on hemp transporters. For example, some states require transporters to obtain permits to transport hemp (more red tape!). Where I practice, California, the Department of Food and Agriculture notes:
California Food and Agricultural Code Section 81006(d)(11) requires registrants to provide an original copy of the laboratory test report to each person transporting hemp including hemp fiber, oil, cake, seed, or any component of the seed.

Additionally, the California Department of Motor Vehicles (DMV) and law enforcement may have additional requirements that may apply to transporting hemp. For information regarding any additional requirements that may apply to any proposed industrial hemp transporation, contact the applicable city, county and/or state officials, including the California Highway Patrol and the DMV.
All of this means that on top of the many possible liabilities that hemp transporters and their employees face, hemp transporters must constantly monitor state (and even local!) laws, regulations, and policies everywhere they go. This will undoubtedly create significantly higher costs for hemp distributors who want to comply with laws. It really does not have to be this way for a product that is theoretically lawful.
Griffen Thorne is an attorney at Harris Bricken. This article originally appeared on Canna Law Blog and has been reposted with permission.