It would appear that changing over the Senate is even more important than who is President on this particular issue.
Many in the cannabis industry have, understandably, backed Joe Biden and Kamala Harris for President and VP, presumably for a variety of reasons which include a belief that they are more likely to support legalizing cannabis at the federal level. Many are not as aware that President Donald Trump has stated that he is, in his words, "100%" in favor of legalizing medical marijuana, and that he believes recreational or adult use should be decided by the states, although early in his 2016 campaign he said he opposed legalizing adult use.
The truth is, as many have discovered, the Biden campaign has almost the same view as Mr. Trump. The former VP will support the legalization of cannabis for medical purposes, leave decisions regarding legalization for recreational use up to the states, and reschedule cannabis as a Schedule II drug. If Trump supports legalization essentially in this manner, then why has it not been enacted since his inauguration? There are primarily three barriers to this, and their names are Republican Sens. Mitch McConnell, Mike Crapo and Lindsey Graham. But let's step back.
In January 2018, then-Attorney General Jeff Sessions rescinded the Obama-era Cole Memo in the Justice Department which deemphasized federal prosecution of state legal cannabis enterprises. In response to this, Sen. Cory Gardner (R-CO) told the President he would hold up all his judicial nominees until he addressed the issue. A few months later he was able to talk to Trump, who assured him that if a bill came to his desk legalizing medical marijuana and leaving adult use to the states, he would sign it. Gardner then backed off his resistance to Trump's judges.
RELATED: AG William Barr Inappropriately Used DOJ Funds To Target Marijuana Industry
Shortly thereafter, Gardner, along with Sen. Elizabeth Warren (D-MA), introduced the Strengthening the Tenth Amendment Through Entrusting States (STATES) Act, then reintroduced it a year later. A companion bill was also introduced in the House. The bill would take the steps Trump said he would accept in legalizing medical marijuana and allowing states to legalize adult use.
In December 2018, in part to assist his beleaguered Kentucky farmers, McConnell supported and completed the passage into law of the Agriculture Improvement Act of 2018 (also known as the Farm Bill). That bill federally legalized industrial hemp and CBD derived from it.
RELATED: TFT Poll: Trump And Biden Equally Likely To Legalize Marijuana If Elected
In the meantime, the STATES Act remains one of dozens of other bills currently pending in Congress to either legalize, deschedule or decriminalize cannabis or enhance banking access for those in the industry. Although a strong majority of Americans in both parties favor legalization, and many Republican legislators hail from states where significant tax revenues and jobs have resulted from state legalization, none of these bills has passed to date. And the most recent pandemic relief bill passed by the House includes help for cannabis companies for banking. This has been roundly criticized by Senate Republicans, who like saying the bill mentions cannabis more than jobs.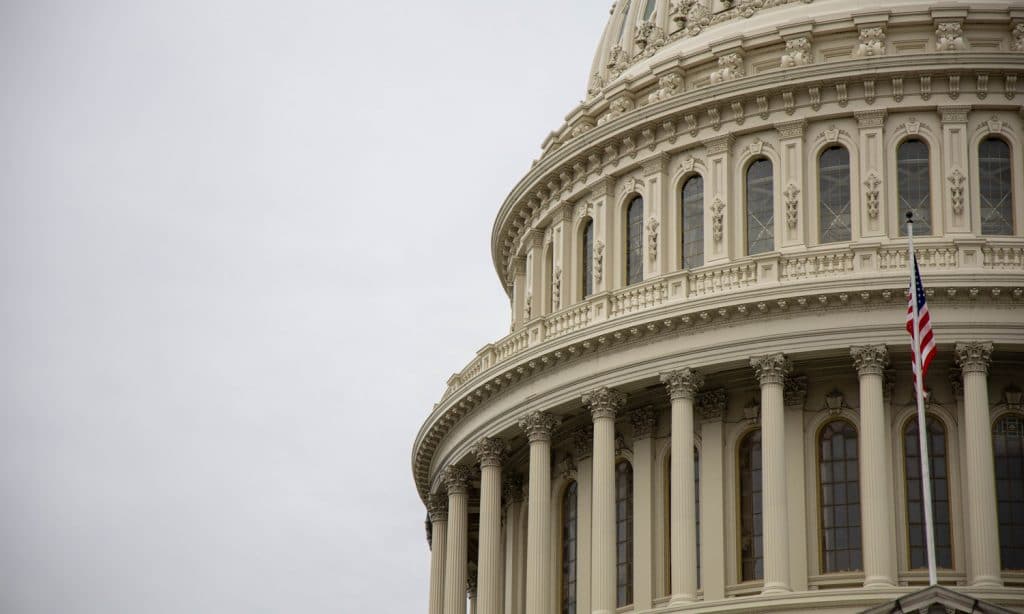 The primary impediment on the STATES Act and other bills: our threesome of GOP Senators mentioned above. In November 2019, the House Judiciary Committee passed a legalization bill, after which Senate Majority Leader McConnell did meet with cannabis executives in California, pre-pandemic. As he was pursuing the Farm Bill in 2018, however, he made clear he does not wish to legalize marijuana. Regarding hemp, he said in May 2018, "It is a different plant. It has an illicit cousin which I choose not to embrace."
RELATED: Democrats Reject Marijuana Legalization For Official Party Platform
Lindsey Graham (R-SC) runs the powerful Rules Committee through which all legislation must pass. Graham has supported certain pro-cannabis bills such as the CARERS Act in 2016, which would have prohibited federal enforcement against state-legal cannabis and reschedule it. But the tobacco-state Senator has also been clear in his stance against legalization or descheduling. Graham has a surprisingly strong Democrat opponent to his reelection in November in Jaime Harrison, who is a major supporter of cannabis legalization. This does not appear to have shaken Graham's views.
Less critical but still important is Mike Crapo (R-Idaho), leader of the Senate Banking Committee. He could have been crucial in passing some banking relief, such as the SAFE Banking Act which has passed the House. In December 2019 he made clear he had major issues with the bill the House passed, though he is not opposed to some form of banking legislation. He also has been clear in his opposition to cannabis legalization.
RELATED: Senate Republicans Really Don't Want SAFE Marijuana Banking, Or So They Say
Where does this leave us? If, as some are predicting, the Democrats retake control of the Senate next January and retain their majority in the House, I believe the likelihood of passage of something like the STATES Act increases dramatically. And if Trump is reelected? Based on his past views it does not appear he would oppose signing such a bill. And if Biden is elected, presumably the same result. In fact, it would appear that changing over the Senate is even more important than who is President on this particular issue.
David Feldman is a partner at Hiller PC in New York City and co-founder and CEO of Skip Intro Advisors.