The Titanic continues to stay in the news and in public's mind. Departing England, the largest unsinkable ship was filled with the celebrities of the day including Astors, a Guggenheim, a Countess, art, fabulous jewels, luxury cars and not enough lifeboats. After being struck by an iceberg, the liner slipped into the deeps of the very cold Atlantic. In 1985, the ship was found and some questions about the ship, including, the then surprising news, the ship had broken in two. With all excitement, wealth, and free time…you wonder, was there cannabis on the Titanic?
As we look back, at the question, it definitely would have helped those last few hours. But it was the trip itself that might have encouraged people to bring it on board.
During the Edwardian era, cannabis was legal and just another tool in the medical and recreational toolbox. It was commonly known as cannabis, Indian hemp, or ganja. For the most exotic and potent use it was called hashish. Hashish had grown popular with such luminaries as Victor Hugo, Alexandre Dumas, Charles Baudelaire and Honoré de Balzac being consumers.
Ottoman Sultan Abdülaziz brought marijuana and pipe products to the 1872 world's fair to showcase Ottoman culture. This made Hookahs and Turkish hashish a popular U.S. fad until it was outlawed in the 20s.
RELATED: TSA And Cannabis: What You Need To Know
During the construction of the Titanic, you could purchase cocaine products for toothaches, and opium (laudanum) was packed in doses for infants and adults for pain relief and other ailments. Coca Cola, the new popular American drink sweeping the nation had tiny traces of cocaine. Europe was just heading about the soda and would soon have it first bottling plants in 1919.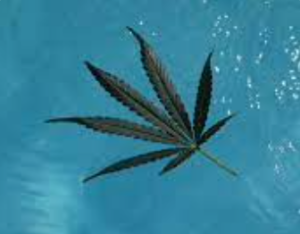 One of the most popular Edwardian uses for cannabis was as a foot soak for corns. But it was also sold as a cure for consumption, bronchitis, asthma, veterinary indigestion, and simple coughs. Queen Victoria, whose name stamps a more conservative era, used cannabis at her doctors orders, to help with menstrual cramps and more. Empress Elizabeth of Australia-Hungry, considered to be one of the most beautiful women in Europe, used it for her ongoing cough. While generally not a fan of medicine, she was more accepting of natural remedies.
Cannabis consumer saw themselves as more "cosmopolitan". Some men believed cannabis to be a female aphrodisiac. The first class passengers were definitely a more worldly set who collected arts, companies and titled in-laws while looking for the next big thing.
RELATED: Understanding The Importance Of Marijuana Studies And Outcomes
With a cultured and money audience in first class and a second class that had disposable income, it is almost assured passengers packed cannabis for the trip to help them through the 7 day crossing. Nausea from seasickness was a key reason for the well heeled to bring a bit of Indian hemp.
In the final hour, it would have been a true benefit to approach the finale with a more chill atmosphere.