How can consumers who enjoy vaping cannabis be sure they are purchasing pure cannabis? Two pros weigh in.  
In light of last year's deadly vaping outbreak, including vapes that were purchased legally at a licensed dispensary, the question remains if vaping cannabis is safe. In a nutshell, yes. Pure cannabis is regarded as safe compared to alcohol and other drugs that enable intoxication for adult-use. 
Emphasis here is on the word "pure" as vape cartridges that do not contain pure cannabis are often sold even in legal markets like Washington, Colorado, and Oregon. These products are cut with substances other than cannabis such as Vitamin E, propylene glycol (PG), PEG 400, vegetable glycerin (VG), and medium chain triglycerides (MCT), as well as using cannabis which is grown using pesticides.
So, how can consumers who enjoy vaping cannabis be sure they are purchasing pure cannabis? To help answer this question, I connected with two of the top processors in the Pacific Northwest, who are well known for processing pure cannabis.
RELATED: Was The Marijuana Vaping Illness Around Longer Than We Thought?
According to Lo Friesen, Founder and CEO of Seattle based Heylo Cannabis, "Producing cannabis vapes that only contain cannabis is absolutely possible." She places the onus on the processor to ensure that consumers are purchasing a safe extract. This is why they are very transparent about their extraction process and make their product testing certificates readily available on their website. 
Heylo only processes full spectrum cannabis, which is cannabis oil that contains the entire plant. In this process nothing is added such as flavorings, additional THC, and other additives. While some may enjoy flavored vape pens or cannabis oil with enhanced THC, switching to full spectrum cannabis oil is one way to ensure that one is having a safe vaping experience.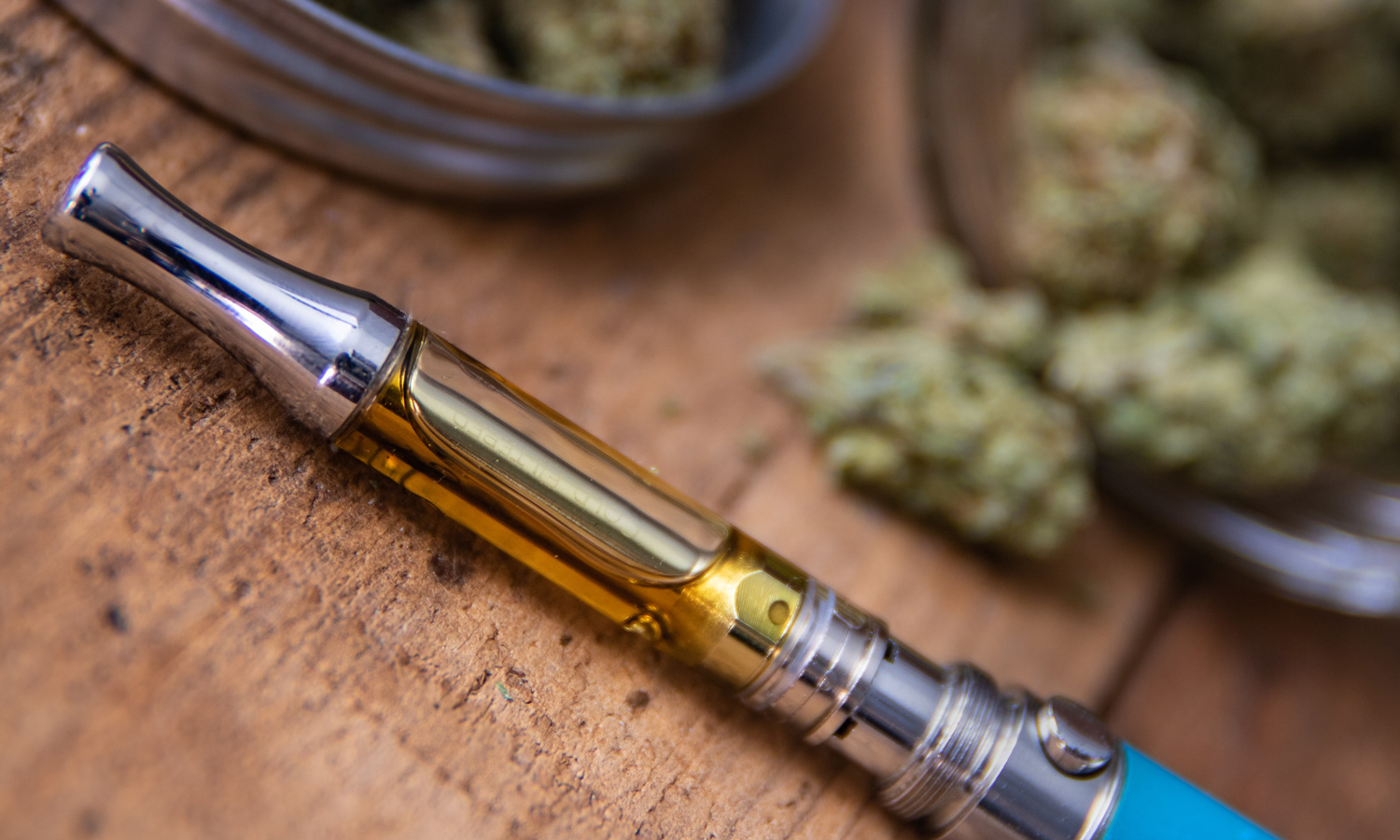 Katie Stem, CEO of Peak Extracts, has been be a vocal opponent against the use of additives and flavors in vapes and e-cigarettes for years as a result of her training in chemistry and pharmacology. "We just don't know what these chemicals might do to human lungs when heated, and it's a totally unnecessary risk."  
RELATED: How To Tell If Your Vape Pen May Be Harmful
She notes how most of the flavors and additives are approved as GRAS (Generally Regarded As Safe) for dilute cosmetic or internal use but are not designed to be combusted and inhaled as a gas. "Because of this, we made the decision (and went through the years of R&D) as a company to not use any additives whatsoever, and to use our proprietary Terp-lock process. It's slow, cold, and we don't even add cannabis derived terpenes." 
Even though Washington State and Oregon ban the use of pesticides when growing cannabis, these laws are not always enforced. Responsible processors, like Heylo and Peak Extracts, will vet their growers very carefully so they are confident they are purchasing cannabis that is pesticide free and grown using organic and sustainable means. Also, both companies use a CO2 as the solvent in their extraction process, as CO2 has been proven not to be harmful as a solvent and is safe to consume.