In the past, the easiest way to infuse butter or oil, was by heating it up, dumping your herbs in it, waiting a while, then straining the buds and shake out of the infusion. Most of us who have done it, aren't fans of the messy, lengthy process of cleaning the oil or butter (quickly before it congeals into grease) or dealing with the cheesecloth strainer.
Why do things the old-fashioned way, when in our technology plus app-obsessed world, there is a machine that can do almost anything for you? Why spend hours canning preserves by hand when you can just press a button, add oil, and presto! Marijuana butter.
That's why you should know about the Levo II, a little gadget that looks discreetly like a Keurig coffee maker, butwill infuse your olive, sunflower, or any other type of oil or butter with bud, and other herbs. It also has a host of other cannabis-friendly functions in mind.
You can hibernate all winter making pot butter for brownies or weed-infused almond oil. The new and improved three-in-one Levo, available from VapeWorld in October, will arrive just in time to make Halloween party-edibles. DIY beauty product aficionados will love infusing oils and butters for creating lip balms, salves and scrubs.
Dry, activate and infuse
The Levo II has the following advanced features:
Naturally it infuses; however, it can also dehydrate fresh non-cannabis herbs like basil and rosemary as well as "activate," i.e., decarboxylate cannabis.
The dry mode quickly dehydrates fresh herbs so users can infuse more effectively, or store an excess of basil, thyme, lavender or any other herb for a later date. Selecting the activate cycle, also known as "decarboxylation," is specific for cannabis flower creations; it prepares flower for infusing into edibles, topicals and more.
There are some sleek design updates as well. The reservoir is ceramic coated and slanted for easy dispensing. It has a screw-on dispensing nozzle and a more durable silicone stirrer with larger paddles for increased efficiency.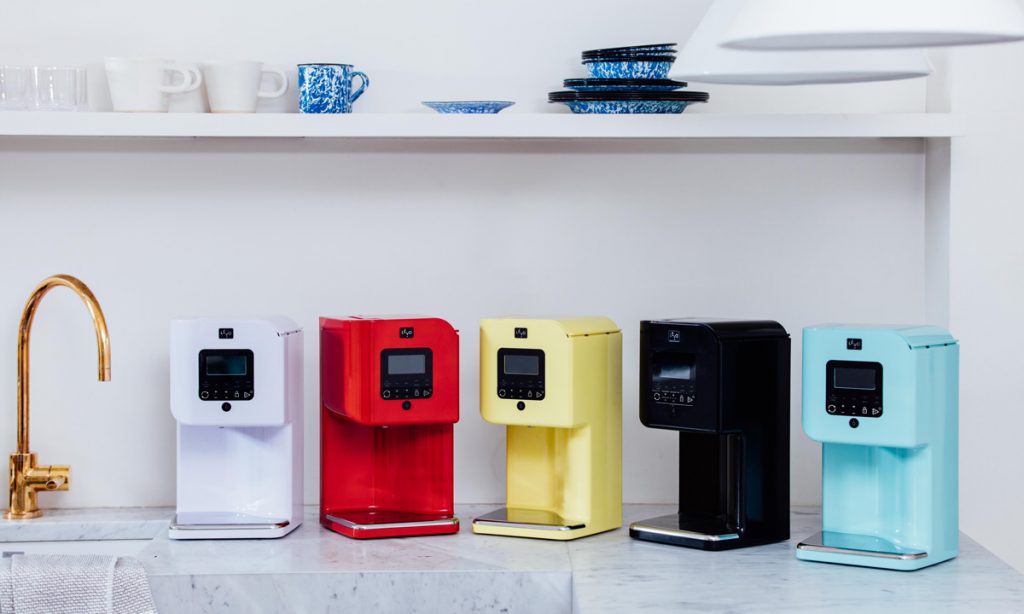 Saving the best for last, the new LEVO wirelessly connects via the free app which is available in the Apple and Google App stores.
The app is helpful to control and set cycles remotely, monitor progress, and receive an alert once the infusion or other operations are completed. The app also saves your favorite settings and makes them easily accessible. There is an herb and oil calculator, for precise measurements and you can contribute to and find recipes within the Levo community.
"We find that some consumers wanted resources to reference before they create infusions, while others were ready to share their creations with the world," says Chrissy Bellman, LEVO founder and CEO. "This concept of sharing is one reason why LEVO II features a new app allowing users to not only control the device remotely, but also discover & share recipes. In the app, users simply select their ingredients for recommended time & temperatures to infuse."
The newest dishwasher-safe iteration is available in five colors: Jet Black, Alpine White, and eye-catching Meyer Yellow, Robin Aqua and Cayenne Red. The Levo II is a welcome addition to any kitchen and fits nicely on any counter top alongside the food processor and juicer.