Depression is a serious illness that impairs millions of people and that doesn't have a simple and clear-cut cure. While cannabis can't completely cure depression, it's still one of the best options for providing natural relief in patients that are struggling and that don't find help with other pharmaceutical options. Marijuana has proven to counteract stress in users while helping them prevent depression, and we are here to help you learn to use it.

Know that there are multiple ways to consume marijuana, you can eat or drink it, rub it into your skin, vape, smoke and much more. Ask the budtenders at your local dispensary which products have the strains listed and then pick how you want to put it into your body.
Need help finding a dispensary? We got you. Just visit our directory.
Here we present to you, 10 types of marijuana that will surely bring some relief over depression and its accompanying symptoms: 
Velvet Bud
This velvety strain will produce a smooth smoke that's fruity and delicious to inhale. It's also perfect for combating stress, anxiety and depression.
Ape Shit
This type of marijuana is the result of a cross of three high end cannabis strains, resulting in an amazing and powerful herb that affects your body and your brain in equal parts. It also works wonders for getting rid of anxiety and depression.
Blue Wonder
This California strain is a sativa-dominant hybrid that energizes your brain while giving your body a buzz. It will also give you a feeling of euphoria, perfect for battling depression and anxiety.
Fruity Window
This is the perfect strain to consume during the day, invigorating you and providing motivation to take on the day's challenges, boosting up your creativity and fighting any inkling of depression.
Juliet
https://giphy.com/gifs/dicaprio-baz-oversaturation-99UEDEKeyfMMU
This sweet smelling type of marijuana is great for social activities giving you a burst of comfortable confidence. Juliet will also induce a happy and calm high that's an ideal remedy for those who are suffering from mood or stress disorders.
Lemon Skunk
Perfect for helping you get out of your funk, Lemon Skunk is smelly, delicious and an expert at battling stress and depression.
Diamond Valley Kush
This indica-dominant hybrid is extremely powerful so newbies be warned. Its perfect for cleansing your brain out any depression or anxiety.
White Elephant
This potent indica-dominant hybrid has a sweet smell and flavor and provides a relaxing yet uplifting high. Its combined flavors of cherry and grape also make it delicious to consume.
Shaman
This sativa-dominant strain is smelly and delicious, commonly used by chronic pain patients and those who need help from anxiety and depression.
Alice In Wonderland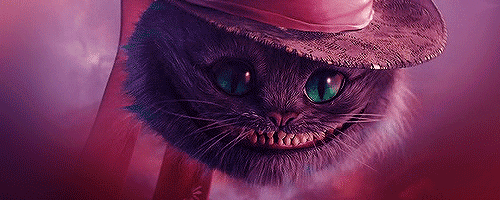 This strain doesn't misuse its trippy name, providing euphoric cerebral effects that are perfect for spurring on your creativity, doing fun outdoor activities or simply spicing up your at home activities. Alice also comes with her own set of therapeutic qualities, providing relief for anxiety and depression.