One issue that's unanimous by numerous doctors and researchers is the importance of disclosing cannabis consumption patterns with a physician.
Cannabis is so much more than a plant that can get consumers high. It's an alternative medicine, a natural remedy, and a difference-making plant that can improve lives. Although cannabis has numerous therapeutic and medicinal properties, when it's consumed along with prescribed or non-prescribed medications, adverse side effects can occur, which can be harmful to one's health. Even though nobody has died from a cannabis overdose so far, there are concerns about combining cannabis products with various medications.
Here's why it's crucial to discuss cannabis consumption patterns with a doctor or healthcare provider.
Concerns & Lack of Research Findings
As time goes on, more of cannabis's health benefits are being discovered. However, limited research exists on the effects caused from combining cannabis with different pharmaceutical medications or over-the-counter meds. Just like with other drugs, when cannabis is combined with different medications, certain side effects can arise, which may be negative and detrimental to one's health and well-being.
RELATED: Consumers Are Replacing Pharmaceuticals With Medical Marijuana
For years, researchers have tried determining how prescribed and non-prescribed medications interact with different cannabinoids. Despite the variety of studies that are underway about this topic, do you know how complex the cannabis plant is? It contains more than 400 already discovered chemicals and over sixty cannabinoids! But, there's still much to learn about other cannabinoids, their safety profiles, and their effects.
What has been widely discussed thus far though is the safety profile of the cannabinoid, CBD. According to the World Health Organization and the U.S. DEA, cannabis has not only been deemed as a safe substance, but CBD in particular has been recognized as a non-toxic, non-addictive, non-psychoactive, and safe compound.
Existing Research Findings About Combining Cannabis with Various Medications
Since cannabis remains a Schedule I illegal substance in the U.S., very little legal research is conducted about its many cannabinoids and its interaction with other medications. Thus far though, according to Drug.com, 612 existing drugs were found to interact with cannabis. Surprisingly, 129 of those 612 drugs resulted in major interactions when they were combined with cannabis. You may wonder what kind of interactions occurred. They vary based on the specific medication and cannabis product that were consumed and their dosages.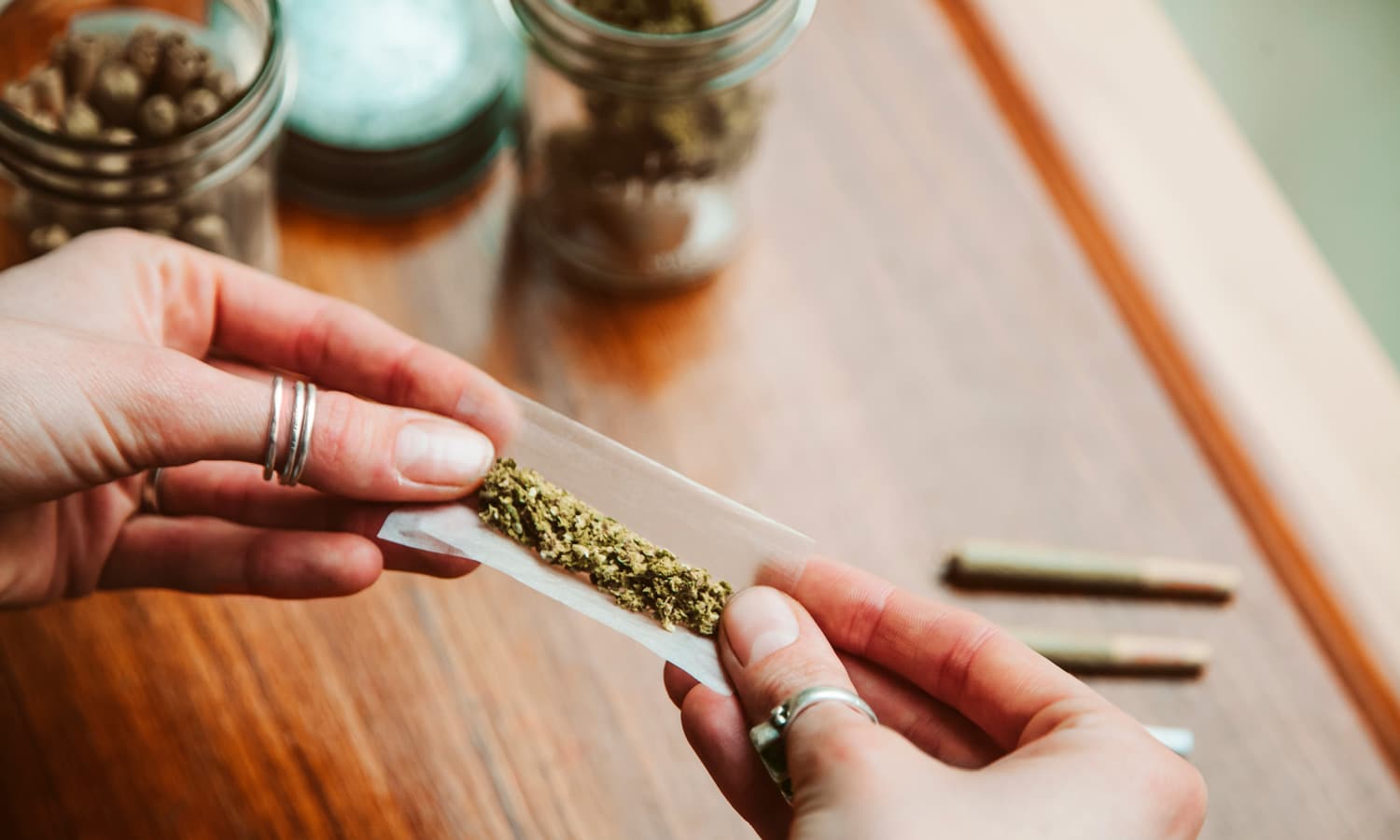 Sedative Drugs and Antidepressants
When cannabis is combined with sedative drugs like Ativan and, the results can be potentially dangerous, especially because adverse side effects can worsen including drowsiness, dizziness, and confusion. A few other drugs that are known to cause adverse interactions with cannabis include antidepressants like Zoloft, Celexa, and serotonin norepinephrine reuptake inhibitors (SNRIs) such as Cymbalta. The latter drugs have shown their ability to deliver additional psychoactive effects that impacts the brain and central nervous system just like cannabis does.
This is explained further by Dr. Greg Carter from Washington State University via this statement:
I think for any other drug that is potentially sedating or has some of the same effects as cannabis, it can enhance those effects. That's not necessarily a drug-drug interaction in the way physicians think of it, but it can enhance the central nervous system depressing effect of other medications.
Anti-Anxiety and Over-the-counter (OTC) Medications
In addition, when cannabis is combined with anti-anxiety medications including Klonopin and Xanax, an interaction between two psychoactive compounds occur in the brain. This interaction can lead to negative effects while also making it difficult to differentiate which drug causes which side effect. Generally, if a prescribed or non-prescribed medication has sedative effects and if it's combined with cannabis, the sedative effects may feel more intense.
Furthermore, if over-the-counter medicines, like Benadryl or Mucinex, are taken, negative effects might occur. Next time you feel a cold coming on, consider thinking twice before combining over-the-counter meds with cannabis. Rather than exposing yourself to the possibility of experiencing more uncomfortable symptoms aka adverse side effects, try refraining from using cannabis while taking OTC medications. Since little research exists on the interaction between cannabis and OTC medications, why risk consuming these drugs together?
Cannabis's Synergistic Effects
Moreover, although there can be negative drug interactions between cannabis and various prescribed and non-prescribed medications, in some cases, cannabis works synergistically. How so, exactly? This can be in the form of cannabis either improving or negatively impacting a medication's effects.
In particular, one study found that Phyto-cannabinoids and cannabis terpenes interact with one another, which can create synergy in regards to helping treat inflammation, pain, addiction, cancer, epilepsy, and various fungal and bacterial infections. It has also been discovered that a combination of THC and CBD can result in synergy in which both cannabinoids work together to produce more effective results.
RELATED: Getting Medical Marijuana Can Sometimes Be Tricky — Here's How To Navigate
Additionally, one noteworthy study was conducted about cannabinoid and opioid synergy, which is further explained by Dr. Daniele Piomelli: "THC in cannabis can work synergistically with opiate drugs increasing their pain-killing effects. There's no evidence that THC also increases the addictive effects of the opiates, although this issue requires more study."
Overall, more research must be done to better understand the relationship between combining cannabis with other medications. However, one concept that's unanimous by numerous doctors and researchers is the importance of disclosing cannabis consumption patterns with a physician.
Moving forward, will you think twice about combining cannabis with other drugs? Or, will you take a gamble, and risk experiencing negative side effects or adverse drug interactions? The choice is yours.