Hemp and cannabis are cousins from the same plant family: cannabis sativa. Each of them are grown for various purposes though they have different features and characteristics.
This article originally appeared on Cannabis.net and has been reposted with permission.
Cannabidiol (CBD) products are everywhere these days. From gel capsules to oils, tinctures, creams, and even CBD products for your pet, there's a CBD product for almost any ailment you can think of. Anxiety, insomnia, skin care, and so much more. It isn't surprising considering that the CBD market is responsible for $12.8 billion in sales last year, though it's expected to grow more from this year to 2028.
RELATED: How To Choose High Quality Hemp CBD Edibles
But when shopping around for CBD products, it is in the best interest of consumers to educate ourselves about the various types of CBD out there. The two sources of CBD are the hemp plant and the cannabis plant.
Hemp and cannabis are cousins from the same plant family: cannabis sativa. Each of them are grown for various purposes though they have different features and characteristics.
Hemp
Hemp is an industrial crop that has extremely low levels of THC, usually under 0.3%. However, it's a rich source of nutrients and CBD. Hemp is widely cultivated for commercial and industrial purposes; the entire hemp plant including leaves, stalks, buds, and seeds can be made into several different useful products.
Because hemp is a rich source of natural CBD, most of the CBD products made around the world are made from hemp. It also makes it easier to produce large quantities of hemp-derived CBD because the hemp plant has been removed from the Controlled Substances Act back in 2018 thanks to the legalization of the Farm Bill. The act allows hemp to be cultivated legally then produced into CBD products for the public to consume.
Cannabis
Cannabis and marijuana are one and the same. This species of the cannabis sativa plant contains high levels of tetrahydrocannabinol (THC) which is psychoactive and gets you high. It also contains around 500 various compounds including cannabinoids, terpenes, and flavonoids that contribute to cannabis strains' aromas, effects, and health benefits.
Cannabis can contain anywhere from 5 up to 30% THC though it has very low CBD levels. But thanks to recent engineering and breeding, cannabis strains can be made to produce much higher levels of CBD these days. There are also craft cannabis strains that have a high CBD content, and they can produce quality CBD products such as oils, tinctures, and edibles. In addition, for consumers who prefer to consume through smoking, you can consume CBD by smoking the cannabis plant in flower form because you can't smoke hemp.
While dozens of states have legalized cannabis for medical and/or recreational use, cannabis is still illegal in the eyes of the federal government.
RELATED: 6 Facts About CBD That You Might Not Know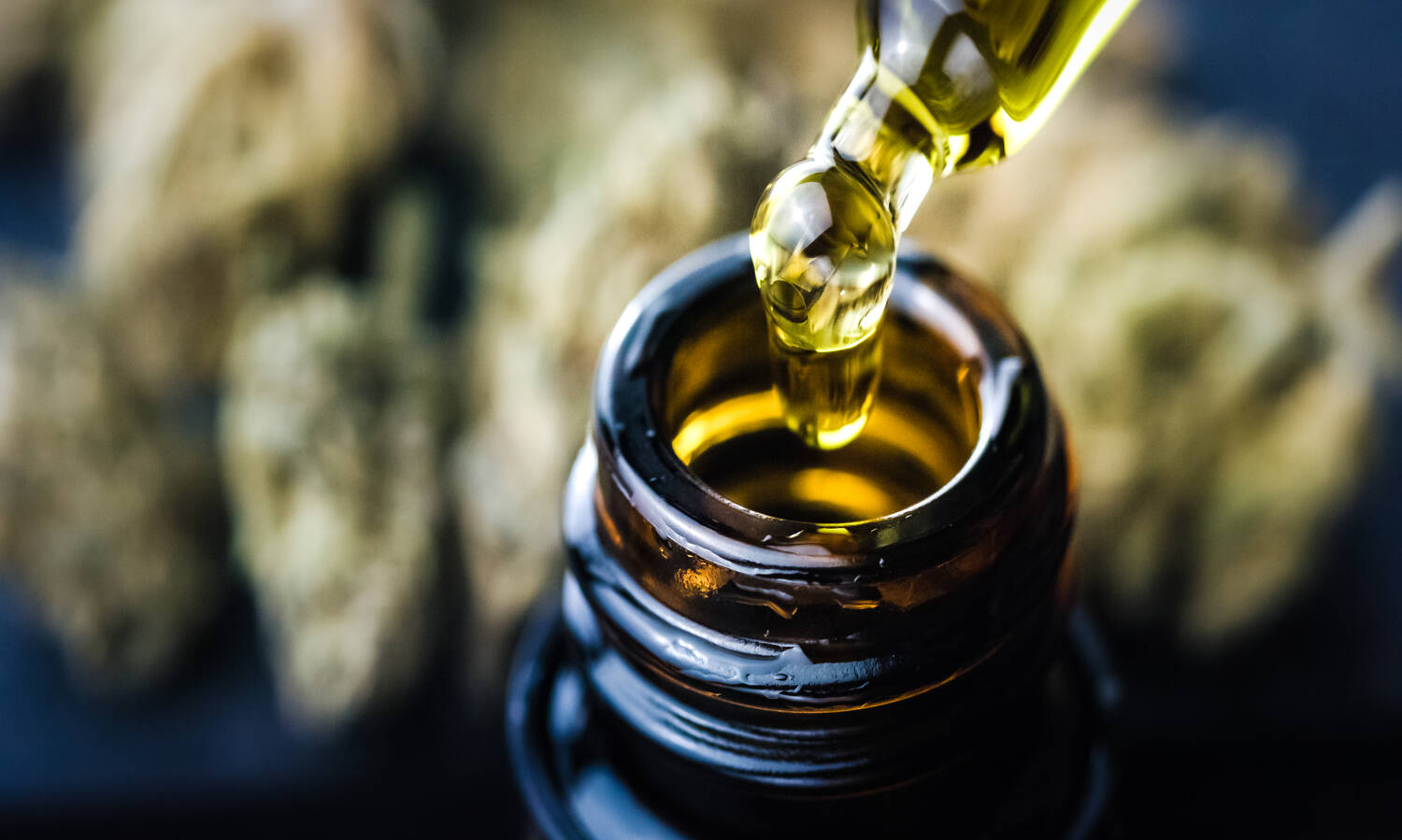 Is There a Difference in The CBD?
When you compare the molecular structure of CBD made from hemp to that of cannabis, they are exactly the same.
However, there are a few differences that consumers should take note of:
Legality: Hemp-made products, CBD included, is legal all throughout the United States. One can transport hemp-derived CBD across state borders while companies can cultivate and manufacture CBD products without having to worry about any legal implications.
But with CBD oil made from marijuana, it's up to each state to define whether or not it's illegal. In the eyes of the federal government, though, CBD oil made from marijuana is still a marijuana product and if you are caught traveling with it or crossing state lines, there may be some serious legal implications.
THC content and effect: Since CBD oil and products made from the hemp plant has extremely low traces of THC, consumers can expect feeling little to no high at all. In fact, you would have to consume a ridiculously high amount of CBD oil with trace amounts of THC to get high. It would just make no sense at all because if psychoactive effects are the priority, then you should be consuming THC products and not CBD.
Nutrient profile: Hemp doesn't boast of a cannabinoid profile as rich as cannabis. Since cannabinoids also have a myriad of numerous health benefits, you will only be able to enjoy it if you consume cannabis-derived CBD. But CBD from hemp is rich in vitamins and fatty acids, which make it suitable for treating disorders related to the skin and inflammation, as well as for overall health and well-being.
RELATED: How Long Does CBD Stay In Your System After You Take It?
Many medicinal patients who use CBD to treat conditions benefit from consuming cannabis-derived CBD. Its therapeutic benefits are simply more powerful thanks to the entourage effect working on all the cannabinoids and terpenes present.
Where to find them: CBD oils and other CBD products made from marijuana can only legally be purchased in licensed dispensaries in states that have legalized cannabis. On the other hand, you can easily buy hemp-derived CBD almost anywhere.
Having said that, patients should research and discuss with their doctors about the type of CBD oil that's best for you. Even if you want to start supplementing with CBD for general health, here are certain things you should look out for:
Certificate of Analysis (COA): The COA provides you with insight on the other ingredients or compounds used in the plant. Legitimate COA's should tell you about the cannabinoid analysis, heavy metals, if any; and pesticide analysis. Stay away from products that only tell you the cannabinoids present because they may not be that transparent with you.
Some COA's also include detailed information on terpenes, residual solvents, and mycotoxins.
Organic and non-GMO CBD: Ideally, you want to be consuming organic and non-GMO cannabis and CBD products. This will give you peace of mind that you're taking in clean ingredients that are free from pesticides and other chemicals that can be detrimental to your health. Many hemp and cannabis plants are genetically modified but several CBD brands out there claim to be non-GMO, yet they don't have the proper verification. Always research the brand to find out more information on their hemp plants.
Ingredients: Depending on the type of CBD oil or product you are consuming, some manufacturers may have added other ingredients to make it more palatable. CBD oils are usually mixed with a carrier oil such as MCT oil, coconut oil, olive oil, sunflower oil, or almond oil. With all these options, you can easily choose which one is best for your needs.
Conclusion
It's up to consumers to know about the various CBD product offerings on the market. Not all products are created equally, so you want to be sure you're consuming only high-quality CBD for your health and safety.