By now, we all know that the royals have some messed up protocols they are required to follow. And now that Meghan Markle and Prince Harry have announced they're expecting their first child in the spring, one could assume the rules surrounding a royal pregnancy were jacked up a notch. And they'd be correct.
Let's get one thing out of the way: Among other odd standing royal practices, Markle has to get used to the term "fallen" pregnant. That's right. In Royalty Land, a woman doesn't "get" pregnant, she "falls" pregnant. As painful as that sounds, it's what's on the menu among some other rather strange traditions the newlywed couple will have to get used to as they prepare to welcome the seventh in line to the throne. Here are 5 that really cause major side-eye.
Morning sickness is public record
When Kate Middleton suffered debilitating morning sickness during all three of her pregnancies, the entire world knew about it (there was even a press release from the Palace). And if Meghan suffers through the same thing, the world will be suffering right along with her. You've got company, Megs, even if you don't want it.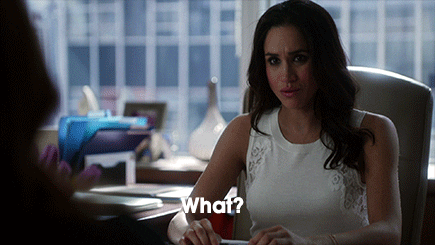 Swollen feet must be hidden
Any woman who has ever been pregnant knows that water retention is part of the experience. And when you're a normal person, you can at least relieve some of the pressure of swollen feet by wearing comfy shoes. But not royal women. Markle is going to have to make sure her toes are covered. No sandals for this gal.
Baby showers are prohibited
Sorry, Megs. Royal women don't get to have baby showers. Royal expert Victoria Arbiter, tells The Sun that throwing an elaborate baby shower is unheard of in Markle's new familial circle. While the royals are "very wealthy… a lavish baby shower would be seen as highly inappropriate… there's nothing they can't go out and buy themselves", says Arbiter. Babble points out that unlike the U.S., baby showers just aren't that big of a "thing" in the U.K., so Markle not having one is … not that big of a deal.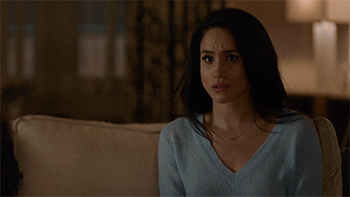 No home births allowed
Back in the day, home births were very common among royals. In fact, Prince William was the first royal heir to be born in a hospital in 1982. Since then, it's protocol that royals give birth at the Lindo Wing of St. Mary's Hospital, which is basically like the penthouse suite at the Four Seasons. If the Four Seasons was a maternity ward.
The Queen must be notified first
Before it can be announced to the public, Her Majesty must be told about the pregnancy first. According to The Daily Star, this  protocol was broken recently when Kate and Will announced the birth of Prince George on Twitter, versus the more traditional vehicle of an easel outside Buckingham Palace. After the Queen is informed of the royal baby news, a town crier (yes, like in the cartoons), announces it to the public. It's a custom that stretches back to  medieval times when people couldn't read or write.
For more unusual rules Meghan Markle has to follow during her pregnancy, check out Reader's Digest.