It's difficult to be social with people outdoors when the weather is cold. Here's how to stay social while also taking care of yourself.
Socializing is important, even when you choose not to hang out with people or would rather spend your time doing something else. After several months of social distancing, you may have chosen the friends you choose to hang out with, leaving some people out of your bubble. Add to that, differing opinions on the pandemic and the elections and it's been a convoluted year in terms of relationships.
Still, no matter the weather and what's going on in the world, there's no need for you to stay completely isolated. There are plenty of creative and safe ways of making new friends and reconnecting with old ones.
Here are 5 ways to be more social this winter:
Virtual book, podcast or TV club
In the normal world, clubs are an ideal way of making new friends and bonding over passions. While this is no longer possible due to its level of risk, there are many opportunities for online clubs, which will still connect you with others and give you an activity to do. These clubs will provide you with book, podcast, TV or movie recommendations and allow you to bond with others, whether they're friends or strangers.
Virtual happy hours
RELATED: 5 Ways To Feel Somewhat Normal During The Pandemic
While a bit more awkward to host digitally, virtual happy hours are a thing. While the Zoom craze has passed a bit, you can expect it to return full force now that winter is kicking off and COVID cases are on the rise. Try to have different themes, like choosing a cocktail for the night ahead of time and having every participant prepare their own, making it feel a little more connected than just having a bunch of people get wasted on Zoom.
Collaborative playlists, viewing or gaming parties
If you want to do something different with your friends, try doing something together, whether that's working on Spotify playlists, using websites like Twitch to hang out and bond with others or using Netflix Party to synchronize a viewing. It's not the same as having an in-person watch party, but it's the next best thing.
Devices like Alexa or Facebook Portal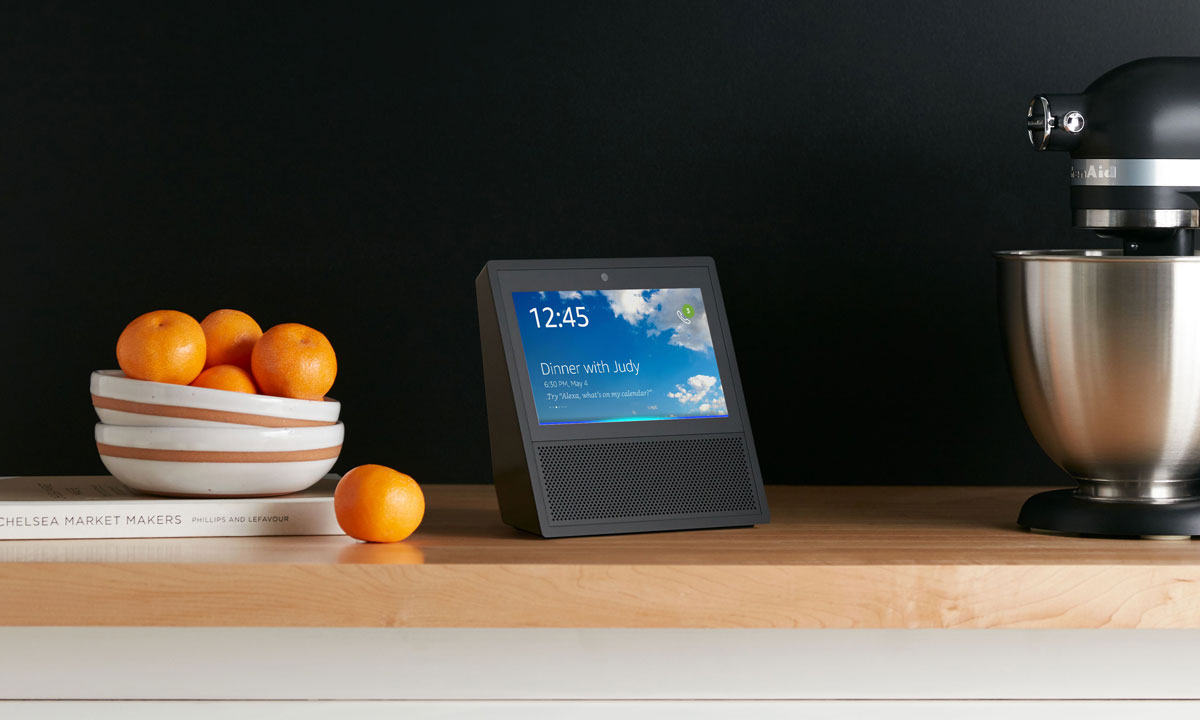 RELATED: Spending The Holidays Alone? Here's How To Make The Most Of It
If you want to invest in some hardware, Alexa and Facebook Portal were designed to make it easier to connect with a select group of people. The Echo Show allows you to enable hands-free video and phone calls with others using the Echo app or Alexa. Facebook Portal acts in the same way, providing phone and video options with different people through Facebook chat.
Socially distant hangouts
Sometimes, technology won't be able to cut it. Be sure to stay safe and to act depending on your community's infection rates and guidelines, that way you won't be exposing yourself or others unnecessarily. Be sure to discuss the risks with your friends or family and to agree upon some safety measures that work for everyone, whether that's hanging out somewhere outdoors when the weather permits or getting tested and having some more peace of mind.