Yeast thrives in humid environments, which we are experiencing with hot summer weather and face masks.
Summer is the favorite season of many people, probably even more now that lockdown restrictions are being lifted and people can enjoy the weather for the first time in awhile. Despite how nice it is to spend time outdoors after being cooped up inside for so long, summer weather and face masks are one of the world's most terrible combinations.
The Huffington Post spoke with experts about the possibility of developing certain skin infections due to the humidity caused by face masks. While there is a possibility of developing a yeast infection on your face, a face mask alone won't be the sole responsible party.
"We already have yeast on our skin. A yeast infection could occur in the right setting, such as a warm, moist environment, but is often related to another factor (diabetes, compromised immune system, recent course of antibiotics, poor hygiene) that allows the yeast to grow unchecked," explains dermatologist Dr. Susan Massick.
RELATED: 5 Ways To Treat Skin Issues Induced By Coronavirus Stress
A face mask can increase the odds of developing a yeast infection provided that there's a preexisting condition to deal with. This barrier of fabric keeps the face humid, which makes it more likely to get irritated and thus infected.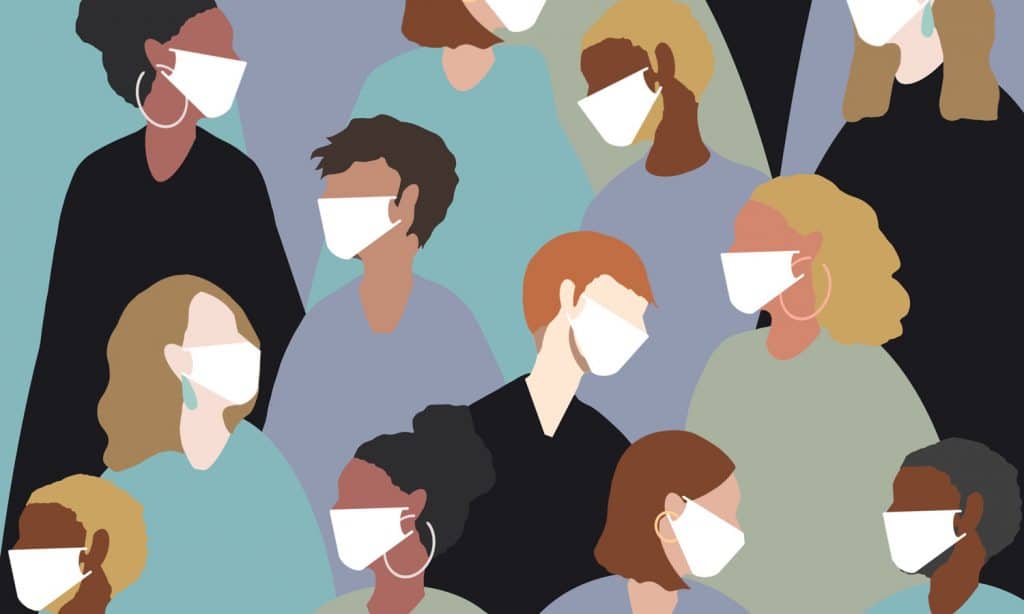 It's important to wear face masks to keep yourself and others safe, but it's also important to find the time and space to be without the mask, letting your skin breathe without any obstructions. If someone has a skin condition, they should be extra careful, since their odds are higher for irritation, infection and more.
Masks are inevitable at this point, so you have to work with the problem. Try using cotton masks, cleaning them properly and having an extra on you in case it gets damp and sweaty. "Cotton masks are also soft to the skin, are not rough or itchy, and are usually comfortable when breathing," explains Massick.
RELATED: Cycling More During The Pandemic? Here's How CBD Can Help
Be on the lookout for any strange looking patterns or patches of dry and irritated skin that appear on your face and tend to them as soon as possible. While you most likely won't get a yeast infection, another type of rash or infection might appear without you realizing it.