While it's illegal for him to prescribe medical marijuana, Dr. David Sine has found a sweet spot for his patients in letting them know all of the options available.
Dr. David Sine's passion for decreasing pain and creating new pathways to wellness in palliative care and hospice has only increased in the past eight years. A pioneer in pediatric care, Dr. Sine focuses on children who have life-limiting illnesses and need a higher level of attention to help them recover or transition on. 
Known for integrating medical marijuana into his practice, Dr. Sine has spent almost a decade informing and comforting families in the complex process of integrating medical marijuana into their medicines. While he's not allowed by federal law to prescribe medical marijuana, Dr. Sine has found a sweet spot for his patients in letting them know all of the options available. Sine is able to make the medical recommendation, ensuring it's legal for a parent to give medical marijuana to their child. 
Speaking at the 2019 SONO Symposium, Dr. David Sine explained that cannabis is nor a fad or trend in many hospice settings; he's been using it as a medical intervention for many years. The doctor's work in pediatrics has helped him bring findings to hospice patients in pediatric and geriatric settings, enabling better outcomes for all.  
Treating over a thousand patients with medical marijuana, Dr. Sine stressed that his approach to care could be summed up with the saying, "the sum is greater than the parts." He often partners THC with CBD as it makes pain care more effective. Also utilizing marijuana for pediatric seizures, Dr. Sine has worked to wean patients off prescribed morphine and stop medicines for bowel movements, getting children back to school.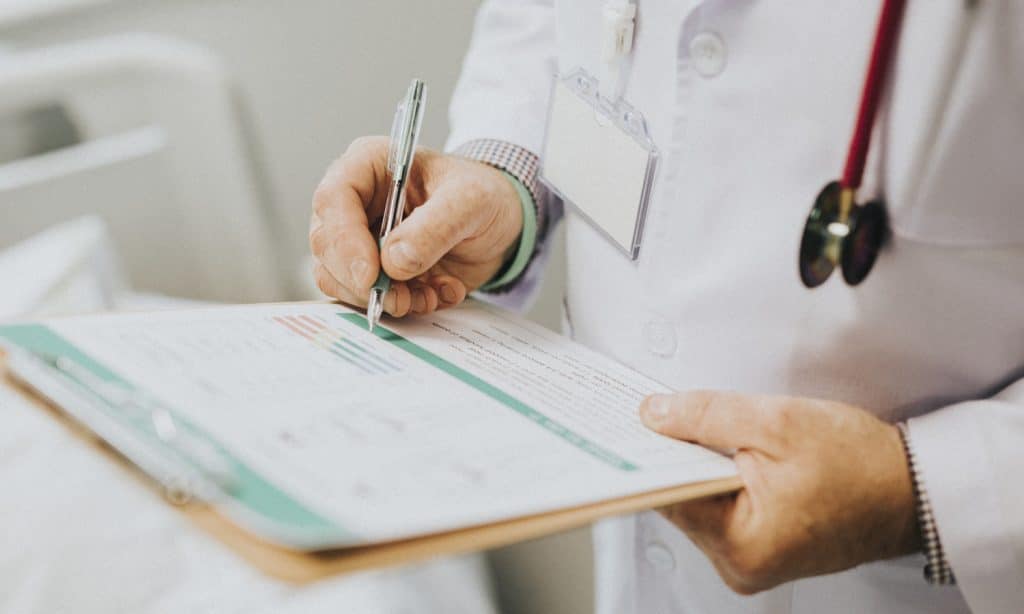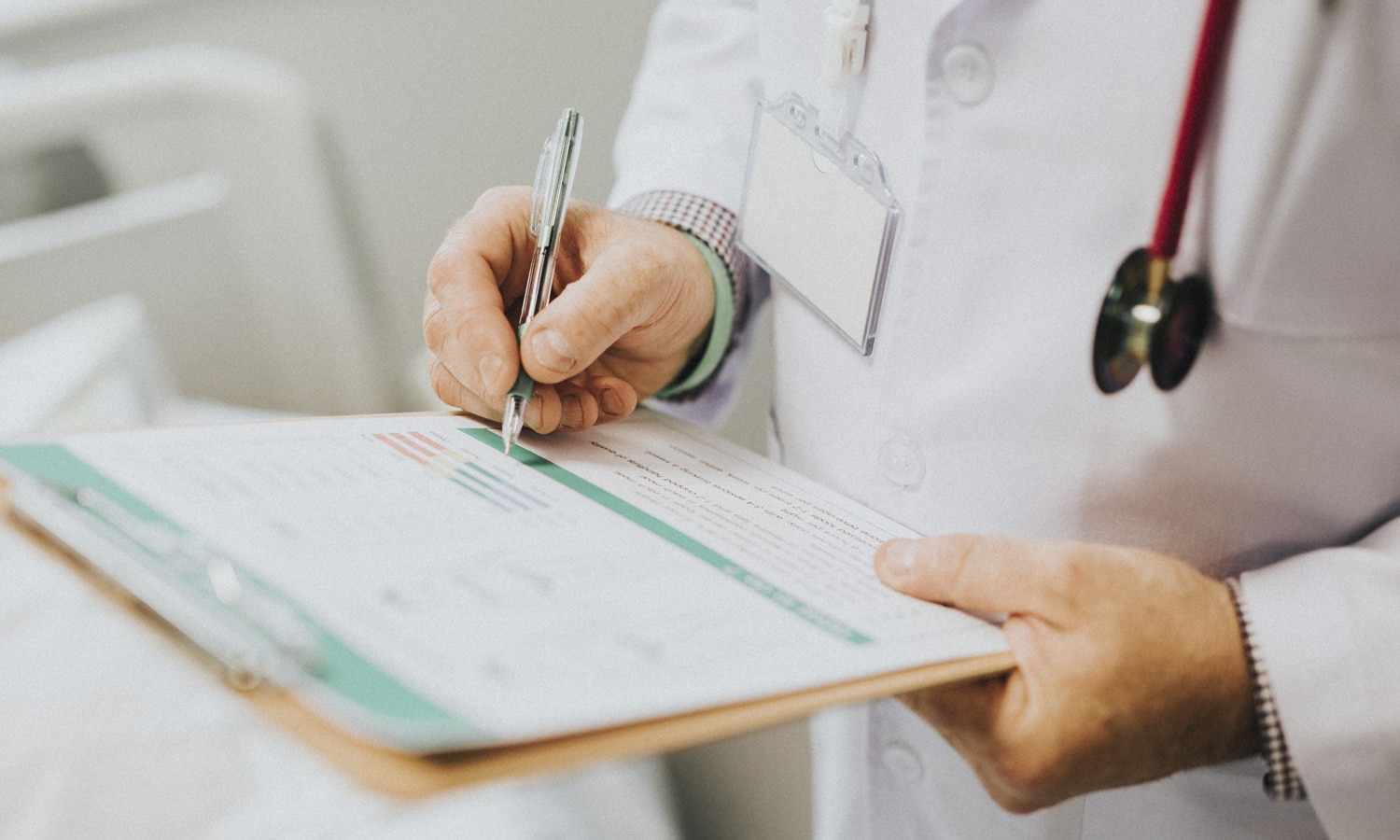 The importance of quality control
In an exclusive interview with The Fresh Toast, Dr. Sine explained that treating palliative and hospice care patients has complexities beyond other care as young children or older adults have weakened immune systems. Those in palliative care often need tremendous attention to detail in dispensing medicine free from contaminants. When he began working with medical marijuana, parents would bring in marijuana purchased from the street or dispensaries that contained arsenic, feces, and even chemicals in round-up. 
Explaining the importance of ensuring his patients have the most accurate dosage and cleanest marijuana, Sine says marijuana could be looked at as a chocolate chip cookie, not because of the sweetness, but because each cookie while formed from the same dough could have more or less chocolate, complicating dosage concerns. 
RELATED: Does Marijuana Have A Place In Hospice?
"Think of it like a chocolate chip cookie where the THC is the chips; I have to have accuracy in dosing to ensure each cookie had the same amount, size, and dosage of chips." 
Working with BioLife West[KH2], biochemists specializing in growing and testing marijuana, [KH3] each plant is lab-grown, which ensures that soil is free of contaminants to give the highest-quality and most risk-averse cannabis available. 
Knowing that dosing was of concern and needed to be specialized to an individual ingredient level for THC, THCA, and CBD, Dr. Sine and his partners developed a way to create a product flow that is personalized for each patient and able to be adapted at any point. 
"Marijuana is the best medicine I have ever seen — hands down. One medication can treat nausea, sleep, anxiety, adjuvant seizure management, and pain. I can eliminate and significantly decrease many of the other medications my patients take as well." – Dr. David Sine
Creating a system that stays within federal and state guidelines, Sine works with families to make recommendations for medical marijuana, and then transitions families to pharmacists and nurse practitioners who follow each patient and their caregivers closely, ensuring safety at every step and allowing for opportunities to change doses or communicate discomfort quickly. Sine and his partners state that the three-arm-approach allows for faster communication of patient information and an active dialog that elevates the quality of care for children who are especially vulnerable. 
Accessibility and transparency 
Treating over 1,500 patients, Dr. Sine has incorporated medical marijuana into his practice while partnering with local authorities and regulators to establish best practices in the use of cannabis for children. 
"We strive to first do no harm. I can do no harm with marijuana if I have the right product. I can't overdose someone with marijuana, unlike opioids. Marijuana doesn't affect the liver or kidneys; I can get control of their pain with medical cannabis." 
Often cost-prohibitive for families already burdened by medical debt, the average cost of medical marijuana varies from around two hundred to three hundred dollars each month. Still, for many families, the benefits of having their children in a more comfortable place are priceless. 
RELATED: Is Medical Marijuana Allowed In Nursing Homes Or Assisted Living?
The family of Angel, a 3-year-old with cerebral palsy and seizures, recently sought out Dr. Sine and his team to help with progressive seizures four years ago. 
With a history of strokes and seizures that became resistant to typical therapy, Angel started medical marijuana medicine in 2015. Within a month, he experienced less frequent seizures and has been taken off three seizure medicines. Angel is vocalizing and moving on his own, experiencing a better quality of life than ever before.  
Dr. Sine's important work bears a reminder of the importance of investigating new therapies for illnesses that often leave families with few answers. As a pioneer in the medical marijuana treatment field, Sine's approach has helped families to create not only a better quality of life but cherish more time with those most loved.