An FDA advisory panel voted unanimously for a round of booster shots of this vaccine, hoping to make it available for people 18 and older.
While booster shots are mostly approved for people over the age of 65 (also those who are immunocompromised or who are at risk of higher exposure due to their jobs), a Food and Drug Administration (FDA) panel recently approved a booster shot for the Johnson & Johnson vaccine.
Per NBC News, the FDA panel's vote was unanimous and the decision is now expected to reach the FDA soon. They will then decide whether or not to approve the booster within the coming days. If approved, the Johnson & Johnson booster would be available for the 15 million people over the age of 18 who received the shot at some point during the past year.
RELATED: These People Should Be Last In Line For COVID-19 Boosters, Say Experts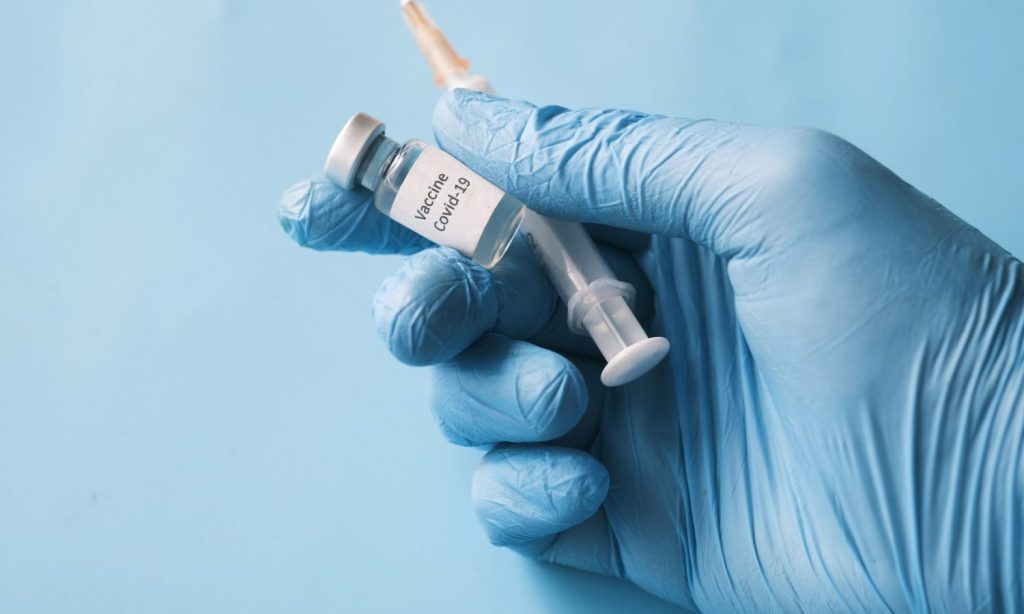 According to the panel, this vote is warranted due to the Johnson & Johnson vaccine having a lower rate of efficacy. Studies have shown that a booster for these vaccines could increase their protection rate up to 94%. Still, the Johnson & Johnson vaccine wasn't designed to be a two-dose vaccine. It functions differently than Moderna and Pfizer's two-dosage immunization.
Despite evidence pointing to the contrary, Johnson & Johnson executives claim that a single dose remains effective, which drew criticism from the FDA. "I think, frankly, this was always a two-dose vaccine," said Dr. Paul Offit, director of the Vaccine Education Center at Children's Hospital of Philadelphia.
RELATED: Doing This After Your First COVID-19 Dose Could Result In Less Protection From Virus
The Johnson & Johnson vaccine was 72% effective against moderate to severe disease, significantly lower than the 95% rate of protection granted by Moderna or Pfizer. According to data from the Centers for Disease Control and Prevention (CDC), the majority of breakthrough COVID-19 cases come from people who were vaccinated with the Johnson & Johnson vaccine.
If the FDA were to approve this ruling, people over the age of 18 could get their Johnson & Johnson booster within two months after their first shot.