After much research, experts now know which face mask provides more protection from the COVID-19 virus.
We've been living alongside face masks for the past two years. Naturally, we've developed our preferences for them. And if you're in the cloth mask camp, you'll want to know about a new study that shows how much more effective disposable masks are in comparison.
The study, conducted by researchers from Yale and Stanford University, showed that surgical masks vastly outperformed cloth masks in terms of protection. Surgical masks were 95% efficient at filtering out virus particles while cloth marks filtered out only 35% of them.
RELATED: Here's What You Should Do If You Test Positive For COVID-19
CNBC provided a ranking of the most useful disposable masks, starting with KN95, which provide the strongest protection against the virus. If unavailable, surgical masks made from polypropylene material are the next best option. Stocking up on these is the wisest choice, especially since they're relatively cheap.
While the use of disposable masks creates a significant amount of waste, especially since so many people are using them, they provide more protection. Still, it all depends on the scenario. If you like cloth masks and these are more comfortable for you, you can still use them in low-risk situations, like grocery shopping or going somewhere where there's not a lot of people and you can keep your distance from them.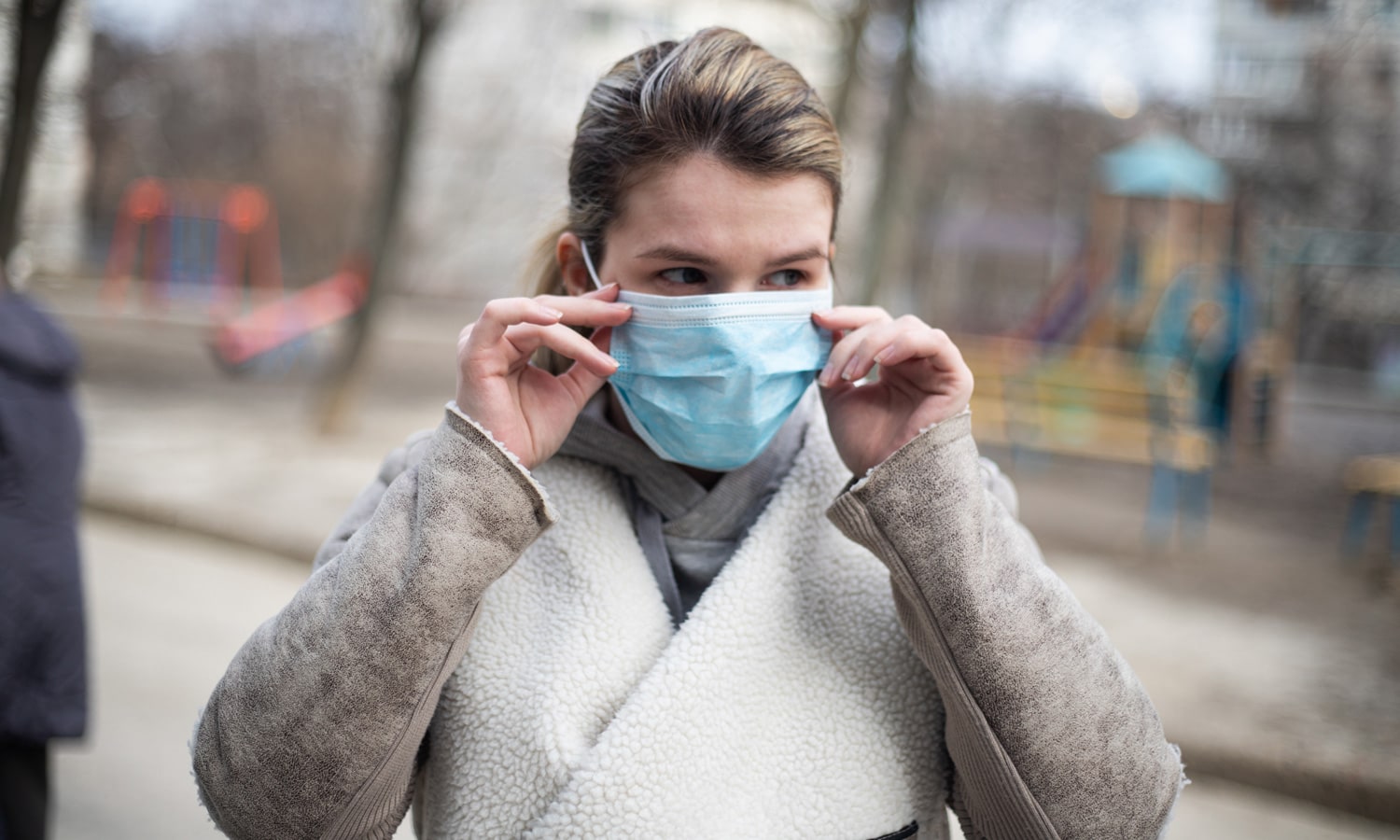 RELATED: Throughout The Pandemic, This Health Risk Has Been Rising In Americans
Lastly, no matter the fabric of the mask, how well it fits makes a big difference. Make sure your mask of choice has a bridge that can mold over your nose and that the mask fits snug against your chin and the sides of your face.