A report claims the FDA denied approval of Juul products, suggesting that these will soon be taken off the market.
The FDA is taking Juul e-cigarettes off the market. The news was published by The Wall Street Journal, which claims the decision could come as early as today.
This decision follows a lot of criticism of e-cigarettes, particularly when it comes to teen  and young adult use — some of the product's biggest consumers. In 2019, the company stopped the sale of several flavors in the US. A year later, it applied for FDA approval to continue selling its products in the country.
The FDA reviewed the company's application factoring in the argument that e-cigs can help smokers quit cigarettes and whether or not the benefits of smoking outweighed the damages of consuming Juul e-cigs regularly.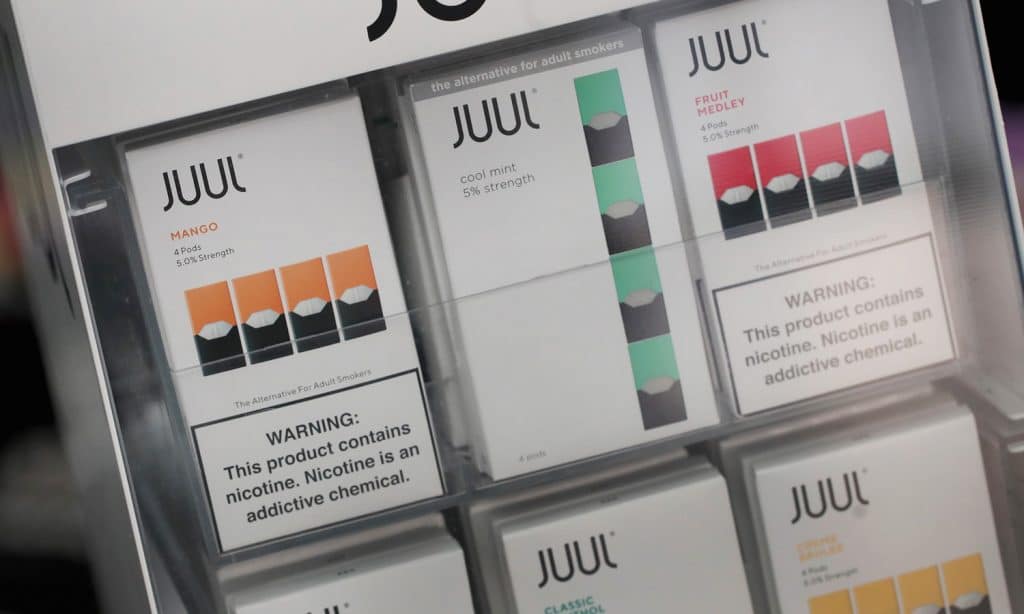 RELATED: Are E-Cigarettes A Gateway To Weed? It Depends On This, Says New Study
"This clearly comes as a surprise to the market … we would expect that Juul would appeal the decision, and remain on the market through that process, which would likely take a year or more," analyst Vivien Azer told Reuters.
Reuters claims the FDA declined to comment on the report.
In 2019, Juul faced many controversies, including the firing of the VP of global finances, Siddharth Breja, who raised claims after the company sent out a shipment of contaminated Juul pods to the market. Breja relayed a conversation he had with Kevin Burns, the CEO of the company. "Half our customers are drunk and vaping like mo-fos, who the f*** is going to notice the quality of our pods?" said Burns.
Burns stepped down from the company that year and claimed that the accusations were lies. "I never said this, or anything remotely close to this, period. As CEO, I had the company make huge investments in product quality and the facts will show this claim is absolutely false and pure fiction," he said.
RELATED: Will The FDA's Ban On E-Cigarettes Affect CBD Vaping Devices?
From the get-go, e-cigarettes have marketed themselves as an alternate solution to cigarettes, one that is less harmful to people's lungs. While this is true, e-cigarettes are still bad for people's health, especially when consumed on a daily basis or if the consumers are young.