A new study found a link between consuming this much alcohol and favorable heart health.
When discussing drinking habits, the majority of us look for ways of decreasing it or at least keeping it under a certain margin. Thanks to years of studying its effect on humans, it's common knowledge that the consumption of too much alcohol is bad for your health.
But a new study found some links between alcohol consumption and positive heart health. Of course, there's a caveat.
RELATED: Drinking This Makes People Happier, Study Finds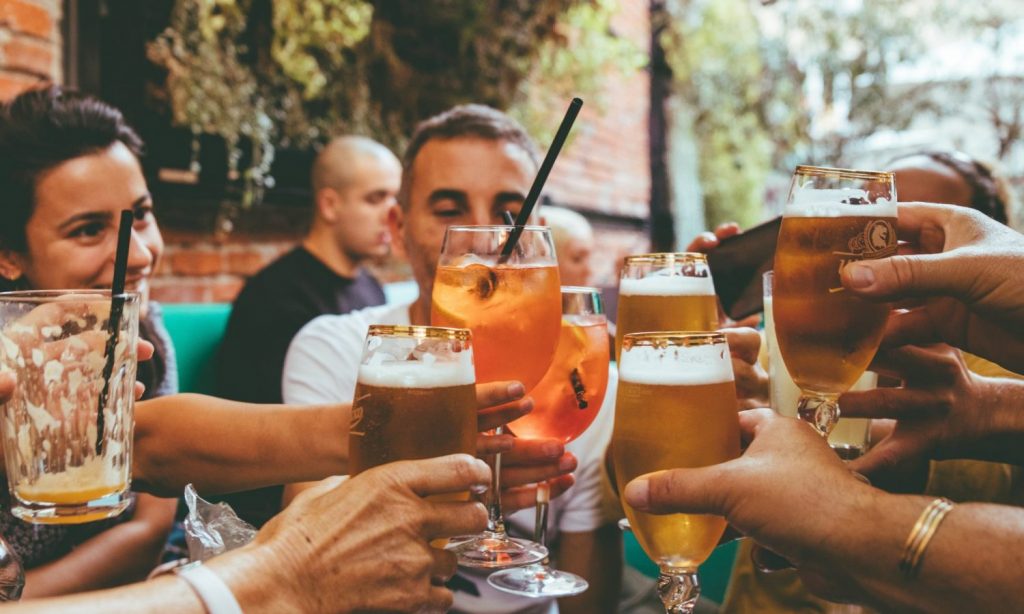 The study, published in the European Journal of Preventative Cardiology, found that consuming moderate amounts of alcohol was positive for people's heart health, preventing heart disease.
The data examined 18,000 people over the age of 70 in America and Australia. Researchers found that participants who consumed between 51 to 150 grams a week of alcohol had less risk of developing cardiovascular disease when compared to those who didn't drink at all.
While it's safe to assume that moderate consumption of alcohol is not bad for your heart health, it's important to recognize that the study doesn't imply that drinking alcohol is good for preventing cardiovascular disease. While a link was found, more research is necessary in order to draw a clearer picture. Researchers also said that the majority of participants were healthy, meaning that their results might not encapsulate that of the general population.
RELATED: This Alcoholic Drink May Have Some Beauty Benefits, Study Finds
Still, the data is pretty interesting, especially when applied to an older demographic. Maybe the people who consume alcohol on a regular basis are less stressed and thus more likely to have positive heart health, or maybe, alcohol can be used as a relaxation method or as a way of bonding with other people.
A lot of questions remain, but, as long as you're drinking with control and are maintaining a relatively healthy and active lifestyle, you should be okay.