Disclaimer: The views expressed in this article solely belong to the author and do not necessarily represent those of The Fresh Toast.
Given Trump's rather blatant efforts to suppress voter turnout, it's all the more significant that he would recognize the impact of having marijuana as an issue in this election.
Recently, the Marijuana Moment carried two articles by Kyle Jaeger, their Los Angeles-based associate editor — Trump Voices Concern That Putting Marijuana On The Ballot Makes Republicans Lose and Biden's Marijuana Decriminalization Plan Is 'Meaningless' — that really make me wonder if Donald Trump is willing to lose the election to maintain marijuana prohibition. (Or is Biden?)  
Jaeger reported that on a campaign visit to Wisconsin, Trump "urged Republicans not to place marijuana legalization initiatives on state ballots out of concern that it will increase Democratic turnout in elections… and that he blames marijuana legalization efforts on former Wisconsin Gov. Scott Walker's (R) defeat in the 2018 election."  
"The next time you run please don't put marijuana on the ballot at the same time you're running," Trump said, directing his advice to Walker, who was in the crowd. "You brought out like a million people that nobody ever knew were coming out." 
 RELATED: Trump To Republicans: Keep Marijuana Legalization Off The Ballot If You Want To Win
Given Trump's rather blatant efforts to suppress voter turnout, it is all the more significant that he would recognize the impact of having marijuana as an issue in this election.  
Of course, Walker, a prohibitionist, did not put them on the ballot, so the voters had to do it to go around the Republicans, who may well have lost as a result. Previously, Trump has expressed his support "for allowing states to set their own cannabis policies, going so far as to say he "really" supports bipartisan legislation to codify the rights of states to implement marijuana programs without fear of federal interference."  
And now, Newsweek is reporting that "60 percent of Republicans say they support the Marijuana Opportunity Reinvestment and Expungement Act, or MORE Act, which was introduced by Harris in the Senate…"  
However, Trump has filled many staff positions with prohibitionists, most significantly, Attorney General Bill Barr and Chief of Staff, Mark Meadows. Plus, he is courting militant police unions, which are generally headed by rabid prohibitionists but don't really represent the majority of the police. Recently, he was endorsed by the New York City police union, even though he is expected to lose to Biden in both the city and the state by a wide margin. 
RELATED: Biden Marijuana Plan 'Essentially Meaningless,' Says Democratic Congressman
To make things more confusing, Biden, a longtime Drug Warrior, says he is against "legalization", but favors a position that a leading legalization advocate, Rep. Earl Blumenauer (D-OR) and Biden supporter, finds "meaningless", given that legalization is already supported by a large majority of the American people.  
Ironically, (Tragically? Absurdly?) Blumenauer also acknowledged that he was having trouble getting support from the Congressional Black Caucus (Lock My People Up??) who seem to think that black people will kill themselves with crack cocaine if white people legalize marijuana.  
I know that from personal experience. When I was National Director of NORML I was accused of supporting genocide because wanted stop arresting People of Color for marijuana possession. Let me make very clear that I trust People of Color with their freedom, but, given our very limited resources, we abandoned efforts to recruit in Communities of Color. I would joke that NORML was the whitest organization that I had ever belonged to that didn't have a golf course. And it was. No joke. 
So, it is still what it is. To paraphrase Michelle Obama.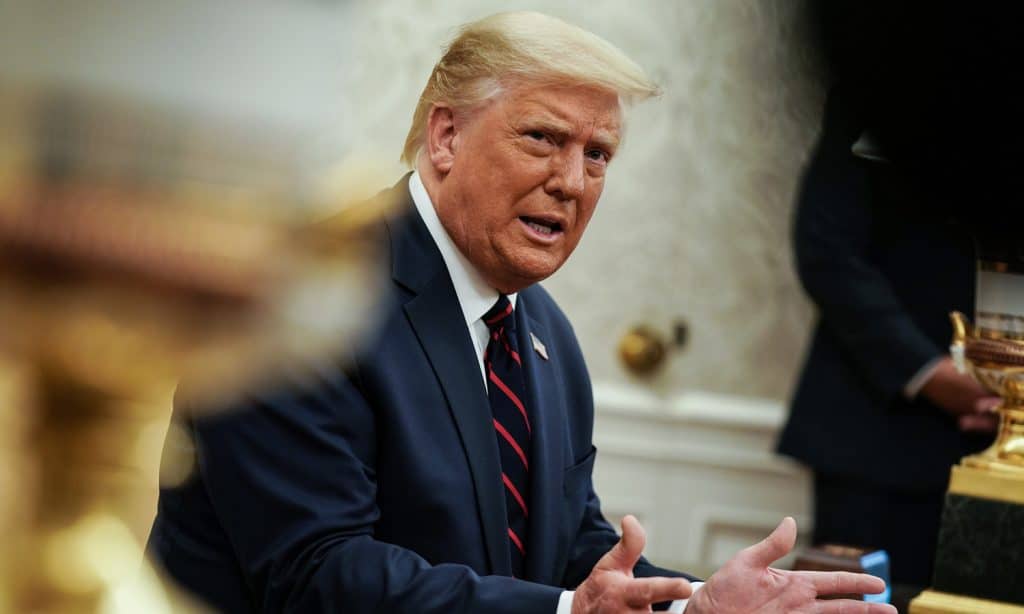 As Westworld recently reported, "Colorado has the least disproportionate rate when you compare marijuana arrests for white and black people in the country, according to the American Civil Liberties Union, but it's still far from equal. 
"The ACLU's recent report examines arrests of both whites and blacks for marijuana possession from 2010 to 2018, compiling data across the country, and comparing statistics for every 100,000 people. The conclusion? Black people were about four times more likely to be arrested for possessing marijuana than white people.  
RELATED: Trump Fears States Legalizing Marijuana Could Lose Him The Election
"Montana and Kentucky had the most disparate rates, with over nine black people arrested for marijuana possession for every white person. (That ratio is particularly startling for Montana, which has a tiny African-American population.) Illinois, West Virginia and Iowa all had arrest ratios of over seven to one, according to the report. (Florida and Washington, D.C., were not included in the report.)"  
So, if Trump reads the polls (and does he read anything else?) he might be able to beat Biden. Or will Biden listen to Harris???  
Richard Cowan is a former NORML National Director and author on the Real Tested CBD blog.