Anxiety expresses itself in a variety of ways. Here are some symptoms you might be surprised to learn are indicators.
Anxiety is extremely common. Although we've all experienced it in one form or another, it's a condition that can express itself in a variety of ways, from overt forms, like getting nervous before a job interview, to more hidden ones, like losing your appetite when faced with a stressful situation. This at times makes it difficult to recognize.
Anxiety can result in serious conditions, like a panic disorder or a phobia. It's commonly experienced with physical side effects like a fast heart rate, sweat, rapid breathing and difficulty falling asleep. But it also encompasses some symptoms that are tougher to notice.
Here are 3 weird symptoms that suggest you have anxiety.
Sore Muscles
Muscle aches are not the first thing that come to mind when discussing anxiety, but they are common afflictions for those who a3 Weird Symptoms That Suggest You Have Anxietyre consistently affected by this condition. This occurs due to the body tensing up when experiencing stress and anxiety, especially over prolonged periods of time.
RELATED: 4 Ways To Prepare For Winter Depression
This tension makes it likely for people to experience weakness or muscle twitches as reactions from the tensed up muscles. Mouth guards are important for protecting teeth and yoga can help muscles unwind and relax.
Yawning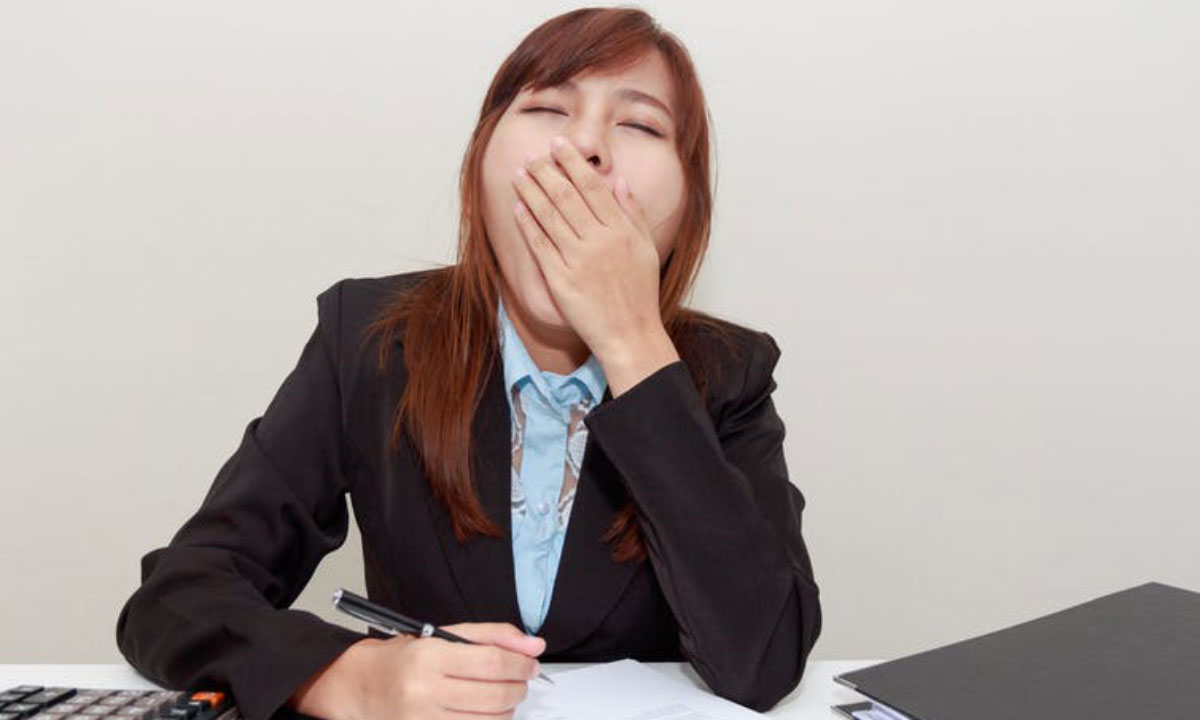 While sleep is commonly disturbed by anxiety and can result in more yawning, anxiety can also trigger the yawning response as it is one of the body's simplest ways of relaxing. The more stressed you are, the more likely you are to yawn, growing into a very annoying symptom.
Trouble Relaxing
RELATED: Here's Why Your Anxiety Is More Common In The Mornings — And How To Cope
If the idea of relaxing and spending a chill evening is anxious for you, that might be a symptom of anxiety. Relaxing is tough for anxious people, since it leaves them with ample time to stress out and ruminate on past or future problems. These behaviors make it more likely for you to experience these problems in the future, which is why it's important to recognize these behaviors and try to stop your brain from indulging in them by meditating, admitting them and then letting them go.