We can keep COVID-19 at bay with proper handwashing and keep our sanity with frequent moisturizing. 
With COVID-19 being declared a pandemic, frequent handwashing has been on the minds of many. While Americans are washing their hands more than ever before, some are experiencing drying, cracking and bleeding. Frequent handwashing can cause chapping and peeling, so what should the average person do? 
The Fresh Toast recently checked in with three nurses who shared important tips for keeping hands free from dry, chapped skin. On the front lines of fighting the coronavirus, these three explained how they keep their hands at their best. (Last names have been withheld to protect the privacy of these women.)
Lanolin
One nurse, Dianne, swears by Lanolin, a type of wax that comes from sheep and their wool. Known for its effects in keeping skin soft and smooth, Dianne mentioned she believed it wasn't just the lanolin itself, but how it's placed on the hands that truly helps. She explained, "Wash and dry your hands, but don't over dry them. Get it to the point where the water is absorbed, then place 2 pea-sized blobs on your hands and rub it in." Also using Lanolin on her chapped nose under her mask and cracked heels, she said it's every nurse's best friend.
Frequent moisturizing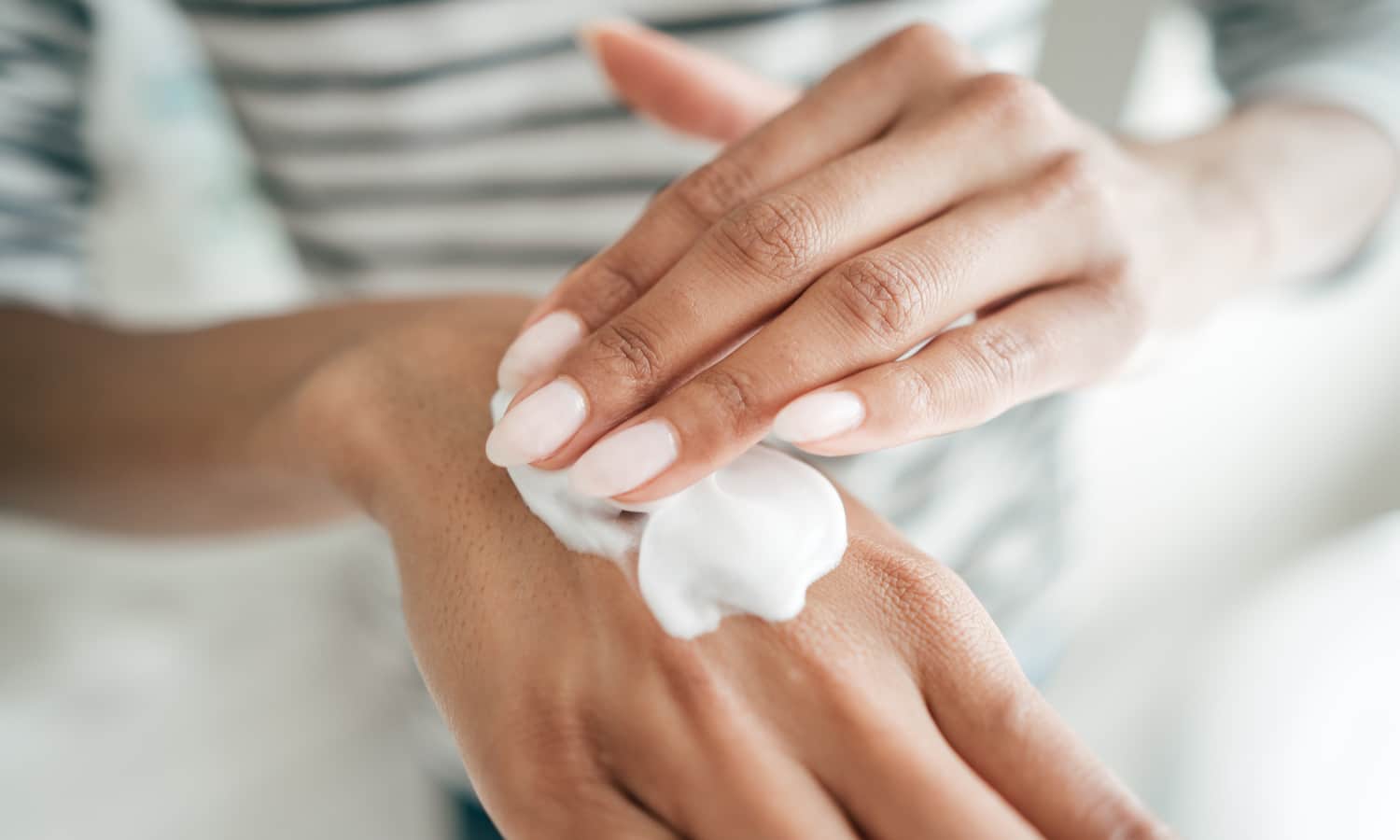 RELATED: Cannabis And Hand-Washing: Can Weed Eliminate Bacteria?
Amber, a pediatric nurse,  stated the secret to keeping hands safe from chapping was to frequently moisturize them. As nurses are constantly washing their hands, Amber recommended taking a moment to moisturize hands after every hand-washing to ensure skin doesn't crack or bleed.

Nightly gloves
Amy, who works in hospice in St. Cloud, Minnesota, shared that often she sees reactions to frequent hand-washing in rashes or painful skin in older adults. She's started to utilize a nightly routine for herself of spreading Vaseline on her hands, (especially on the knuckles) and  placing gloves over to save her sheets. She said she's used it with a few patients who have had skin issues with their hands, and it seems to work wonders.
Check the ingredients
RELATED: 5 Popular Moisturizer Ingredients That Can Harm Your Skin
Dermatologist Paula Zook of Spectrum Dermatology believes that looking at ingredients in both hand soap and lotion can give a glimpse to how drying the product is. She told KOMO News to avoid alcohol, isopropyl alcohol and fragrances for the best experience. Dr. Zook also mentioned to check the consistency of lotions and opt for using one that's firmer in texture, versus watery. 
The Centers for Disease Control has a guide to handwashing and explain that individuals should scrub their fingers anytime before, during or after preparing or eating food, after using the toilet and after coughing, sneezing or blowing the nose.  
To those on the front lines of this virus: Thank you. And to everyone else, we can help keep COVID-19 at bay with proper handwashing and keep our sanity with frequent moisturizing.