10 Types Of Marijuana That Can Increase Your Appetite
Some people actually need help eating more, these strains will help.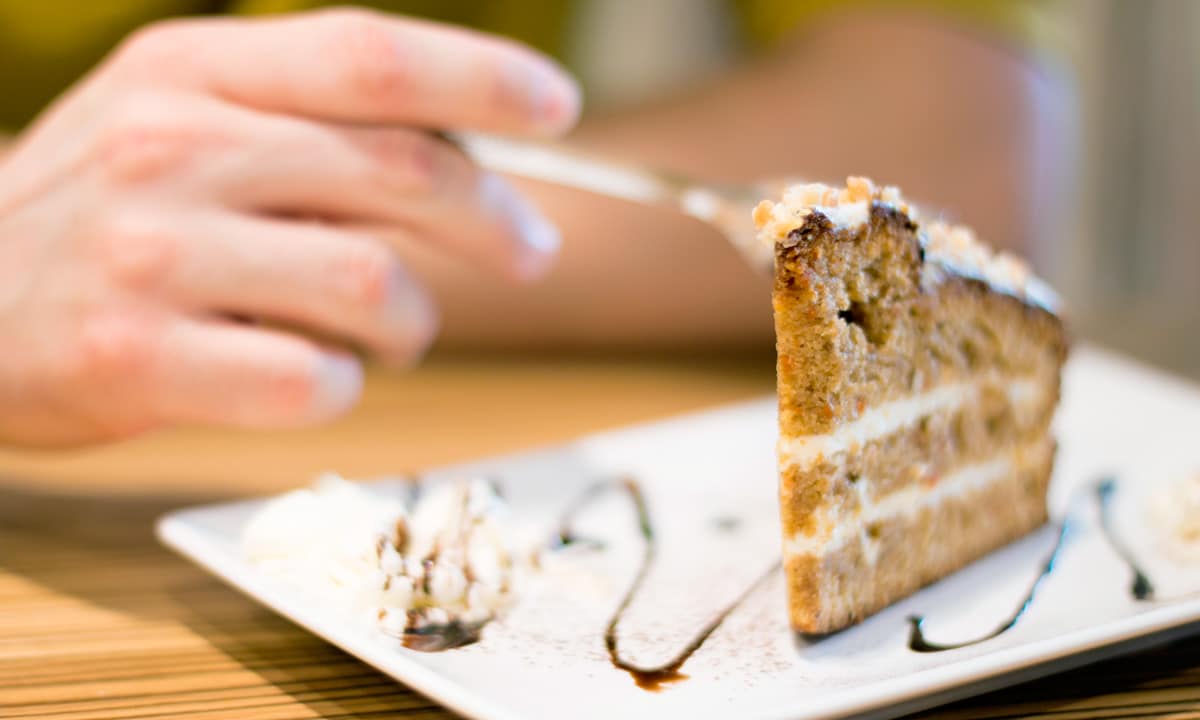 It happens to the best of us: It's Friday night, you're Netflix and chillin', catching up on your favorite show, while enjoying some QT alone. You're halfway through the movie, your buzz begins to set in and next thing you know, you've locked eyes with the pantry looking to see which bag of chips will be your first victim.
Or, you are undergoing treatment for some affliction that is killing your appetite, and you need to keep your weight up. Here are the different types of marijuana that will ignite your appetite and send you running for the 'fridge. If you're lacking appetite and need serious boosts, these are the go-tos.
Know that there are multiple ways to consume marijuana, you can eat or drink it, rub it into your skin, vape, smoke and much more. Ask the budtenders at your local dispensary which products have the strains listed and then pick how you want to put it into your body.
Need help finding a dispensary? We got you. Just visit our directory.
The following are 10 strains you can order that should get you happy.
Bubble Gum
This hybrid strain will definitely give you the best of both worlds. It is berry sweet and induce an appetite fit for a growing teenager.
Popcorn Kush
The name is quite fitting considering some popcorn is exactly what you might reach for after a few hits of this indica strain. The small, dense buds give off a pungent, yet buttery flavor that some people really seem to be in to.
Lemon Drop
No, this is not that disgusting lemon drop shot from your early years of clubbing. This hybrid bad boy is lemony and sweet and will having you hungry as hell. It will also give you quite the euphoria so you'll be happy while you stuff your face.
SinMint Cookies
This hybrid strain will have you happy as you are hungry, which isn't a terrible combination. It's minty and sweet and most known to help with stress and depression.
Black Velvet
Meet the hybrid strain is as smooth as it sounds. Not only will you have a serious case of the munchies, but you'll feel great, uplifted and ready to socialize while you grub.
Santa Maria
Santa Maria takes a little bit like the tropics and a little bit like the wilderness. The sativa strain will relax you, but you'll also find yourself digging in the fridge for the nearest premade meal.
Wonka's Bubblicious
A sativa dominant cross that proves this what dreams are made of. It is insanely fruity – strawberries, grapes and berries to be exact – but it's smooth and wonderful. But like most of the strains on this list, RIP to your pantry.
Capers
This indica strain is not as bad as the Capers that people put in food for no damn reason. But this bud does have hints of skunk that will have you hungry, relaxed and ultimately, sleepy.
Rob Ford Kush
This Toronto strain is perfect for days when you want to get absolutely nothing done. It's sedating, dank smelling and will have you absolutely hungry.
Cherry Kola
While the smell is slightly difficult to discern, Cherry Kola is a nice indica strain with a hints of cherry and mint. It will relax and uplift you, but definitely have you ready for pizza, nachos and whatever else you love to cure the munchies with.
---