Feeling confident can ease the stress out of many situations, be them work-related, like when you need to make a kick-ass presentation; or socially related, like bringing some chill to that awkward date.

It's not always easy to feel more confident, there are days where we don't feel as comfortable with ourselves and we might need extra help aside from sleeping eight hours a night and working out regularly. Luckily, we have 10 types of marijuana here that will make you feel like you are king or queen of the world.

Know that there are multiple ways to consume marijuana, you can eat or drink it, rub it into your skin, vape, smoke and much more. Ask the budtenders at your local dispensary which products have the strains listed and then pick how you want to put it into your body.
Need help finding a dispensary? We got you. Just visit our directory.
Consume these and feel like you can take on the world with your charms and prowess: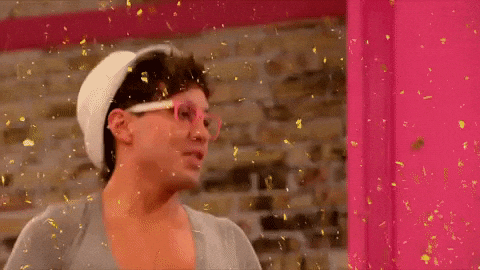 Strawberry
Like its name suggests, this mostly sativa strain has a strong fruity and strawberry-like scent and flavor that works well for relieving stress and tension without any paranoia. Strawberry is comfortable and relaxing, ready to prepare you for stress-free social situations.
Double Dream
This strain produces an intense result that will have you feeling euphoric, talkative and confident in everything you put your mind to. It also has a blend of great sweet and spicy flavors which make it a joy to consume.
Dr. Feelgood
Like its name implies, this strain wants to make you feel mentally and physically great, leaving your body buzzing with a mellow and controllable energy.
Tommy's Home Grown
This type of marijuana has an earthy taste that makes it perfect to consume at home after a long stressful day. It will also have you feeling uplifted and energized without inducing any type of paranoia.
Devil Fruit
This strain is 70 percent sativa that comes with a mix of sweet and spicy flavors that'll stimulate your brain, making you feel creative and confident, while also relaxing and draining the tension out of your body, which is always a plus.
Northern Wreck
This type of marijuana mixes strains that are designed to stimulate your brain while also giving you strength and energizing you, producing a full body euphoria that will have you ready to take on the day's challenges with a smile.
Don Shula
This type of marijuana will leave you soaring with happiness and is uplifting both mind and body.
Juliet
This type of marijuana has a sweet berry aroma that will energize your brain, leaving you confident and apt at managing social situations or when doing a task that requires focus and attention. It'll also leave you feeling very happy and positive.
White Nightmare
While its name doesn't suggest any happiness, White Nightmare will leave your body with a feeling of euphoria and positivity unlike any other. Your body will feel comfortably relaxed and great.
Chronic Thunder
With a funky smell of pepper and diesel, this type of marijuana will have you focused and will take you to your comfortable place for a long while.

---
[gravityform id="13″ title="false" description="true"]
---
[soliloquy id="36174″]