While occupied daydreaming about summer plans, it's all too easy to forget the famous creed: "April showers bring May flowers."
As the long winter season comes to a close, people are ready to come out of hibernation and enjoy the psychological remunerations of the springtime. For most Americans, this budding excitement is infused with notions of green grass, blooming flowers, and chirping birds. With the slowly rising temperatures of the winter thaw comes imaginings of drinking cold beer in the sun, next to a simmering barbecue, with the best of friends.

Yet, Mother Nature still has some devious tricks up her sleeve. While occupied daydreaming about summer plans, it's all too easy to forget the famous creed: "April showers bring May flowers." That being said, springtime can be a cruel, cruel mistress. As fantasies of extravagant blue skies quickly deflate into a dismal reality of grey rainy days it is all too easy to lose faith in impending summertime fun.
Know that there are multiple ways to consume marijuana, you can eat or drink it, rub it into your skin, vape, smoke and much more. Ask the budtenders at your local dispensary which products have the strains listed and then pick how you want to put it into your body.
Need help finding a dispensary? We got you. Just visit our directory.
Don't fret my friends—if you are forced to spend your rainy spring days doing indoor activities, you can always indulge yourself in some fascinating new marijuana strains. Regardless of how you occupy yourself inside your home during the relentless spring downpours, here are 10 types of marijuana that are good to use on rainy days:
https://giphy.com/gifs/sonymusiccanada-beyonce-rain-lemonade-BmNN0o4Weo5Bm

Cannatonic
This high CBD and low THC strain is great for inducing a relaxing mood during spring showers—embrace the rain and mediate the day away.
Fire OG
This aromatic OG cross gives smokers a mellow yet energetic high that can surely help keep one engaged whilst cleaning the house during a gloomy day.
Tangerine Kush
This popular indica strain has a scent and color reminiscent of a tangerine orange. Moreover, it's a great type of weed to use for chilling on the couch and watching your favorite movies during a storm.
Sour Diesel
A favorite daytime strain for stay-at-home wives in Northern California, Sour Diesel will have you cooking up a storm in the kitchen while killing time in a spring tempest.
Aurora Indica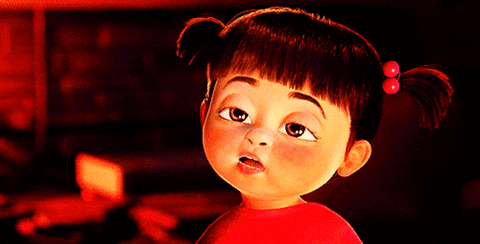 As Northern Lights and Afghan cross, Aurora Indica is an excellent choice if you want to catch up on sleep during a rainy weekend—its debilitating effects will put even the most accomplished insomniac down.
Trainwreck
This infamous cannabis strain packs a powerful cerebral high that can be utilized while finishing up a neglected art project while stuck indoors.
AK-47
As a favorite for growers and smokers alike, this old-school strain will get you fired up to play video games during a relentless spring deluge.
Granddaddy Purple
For many of us, being stuck inside all day during a grey gloomy day in April can cause restlessness and anxiety—a little Granddaddy Purple smoke will help relieve this anxiousness.
Blueberry Muffins
This sativa-dominant hybrid smells like fresh muffins coming straight out of the oven. Even better, Blueberry Muffins gives you an energetic high that you can take to the gym and work-out with.
Great White Shark
Another sativa-dominant hybrid, GWS is a great strain to use when doing yoga on a rainy day. It's effects feature a relaxing body high which goes well with your favorite pose.