CBD is a great starting place for those who are new to cannabis, with many gummies, drinks, candies and oils to choose from.
Introducing yourself to the world of cannabis can be a little intimidating if you don't know where to start, which is maybe the reason why people seem to be so interested in CBD. The compound, which is nonphyschoactive, has been embraced by hundreds of wellness businesses that utilize CBD in their candies, tinctures, drinks, pet products and more.
If you don't know where to start with CBD, here's a brief introduction to the different kinds of products that contain this popular cannabinoid. There are plenty of ways to ingest them, so it all boils down to your preferences and what you want to get out of your experience. Here are some pointers on How To Find Quality CBD Amid The Craze.
Gummies
RELATED: 5 Of The Most Popular Ways To Take CBD
There are plenty of CBD gummies on the market, all looking to provide long-term therapeutic relief while appealing to the kid in all of us. When purchasing these products it's important to read reviews and, most important, the product label. Look for products that clearly state the amount of CBD they contain and that have some outside testing and certification.
Cooking oils

https://www.instagram.com/p/Bzi8XdghkWp/
Cooking with CBD oil is another way of feeling its effects. The one catch is finding a product that doesn't have a weedy aftertaste, which can ruin many meals. Pot D'huile CBD olive oil is very popular because it tastes just like olive oil and it's also very easy to dose, containing just 1 mg of CBD per 1 ml of olive oil. Simply dose your olive oil with a measuring spoon and you're all set.
Hemp infused honey

https://www.instagram.com/p/B03mMtshovx/
RELATED: Is It Possible To Become Addicted To Marijuana's CBD?
Honey is one of the world's most versatile foods, because of the mild flavor it gives to different dishes, fruits and drinks. Potli CBD Honey contains around 10 mg of CBD per tablespoon, making it a great option for people who want to consume CBD without smoking or feeling like they're ingesting something that tastes strange.
CBD sparkling drinks

View this post on Instagram
RELATED: 5 CBD Products That Actually Work
Another way of easing into CBD is to have it in beverages. There's CBD water, tonics and sodas, containing different doses of CBD per bottle and ensuring that the amount you consume is under control.
Candies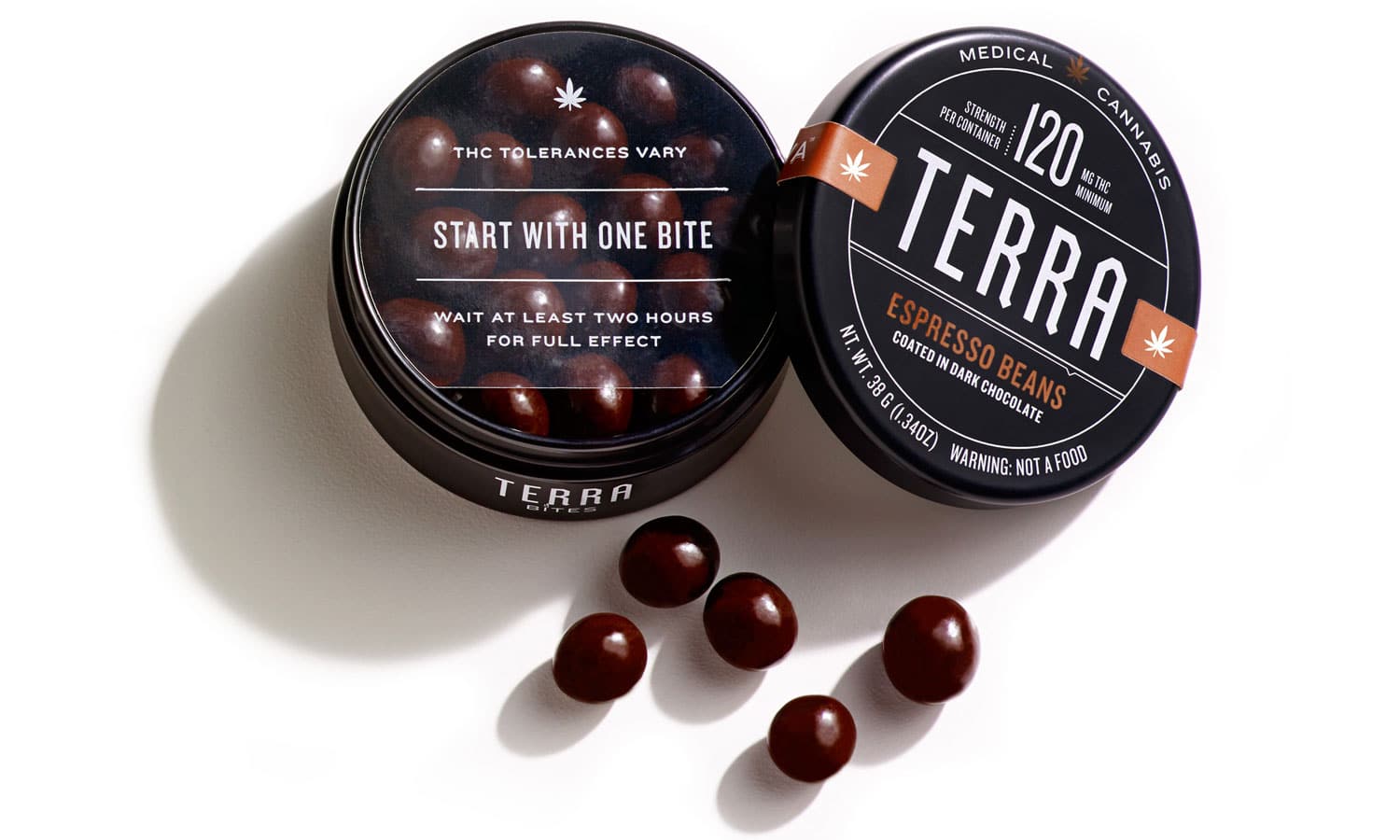 One of the most common ways of ingesting CBD is through candies and chocolates. Among the most popular brands are Lord Jones, which makes gumdrops that contain 20 mg of CBD, and Kiva Confections, which makes a wide variety of chocolate. While most Kiva products contain traces of THC, their chocolate bars don't generally produce psychoactive highs, leaning more towards relaxation and stress relief.
There are more CBD products hitting the market every day, so do your research and find what works best for you!