Test anxiety, peer pressure, stress, and just plain fun! These are some of the most common reasons college students use marijuana both on and off campus.
The use of marijuana is rising among students, especially those at the college level. According to a recent study by the University of Michigan, marijuana use among American college students is now the highest it's been in 35 years. Here are just some of the reasons why students partake in cannabis.
Curiosity
Many high school and college students who try weed for the first time are just curious. It is not entirely unexpected, given that curiosity is a normal part of growing up. As students interact, they will want to try out what they see their friends do, including weed, and it's only natural.
Peer Pressure
Peer pressure is one of the common reasons why students start using cannabis. As a new student with no history of using the substance adjusts to a new school setting, they create new friends and social circles. At the same time, the student is cultivating their identity.
This phase of life can be quite impressionable, leaving a student vulnerable to several things. In this case, if their social environment comes with weed smoking, such a person is likely to start experimenting with the substance.
RELATED: More College Students Are Seeking CBD For Pain And Stress Relief
An important thing to note here is that a student is not necessarily pressured to use marijuana. Rather, since the student's social environment normalizes it, they are more likely to start partaking to fit in.
Peer groups extend way beyond schoolmates. Family members can also be a source of peer pressure, so can pop culture. The display of marijuana use in the media has played a huge part in normalizing the substance's use among young people.
Boredom
Several studies have concluded that a significant fraction of students uses cannabis to cope with boredom. For these students, marijuana is the best way to pass the time between classes or over the weekends and holidays.
The Perception That Marijuana Is Safe
Very few studies have explored the negative impact of extensive cannabis use. Given this development, many students consider cannabis to be safer, especially in comparison to cigarettes and other hard drugs. Nonetheless, this does not mean that cannabis has no effects; like any other substance, abusing it is sure to come with various issues, including substance abuse disorder and addiction.
An Escape from Various Issues
Students face a myriad of problems, and each of them has to deal with theirs in their own way. Some students will turn to cannabis to manage stressful emotions and cope with various challenges. Often, marijuana is considered the best  option, given the high sensation it delivers to the user. This feeling appears to numb the pain one is experiencing, making it an excellent way of overcoming stress.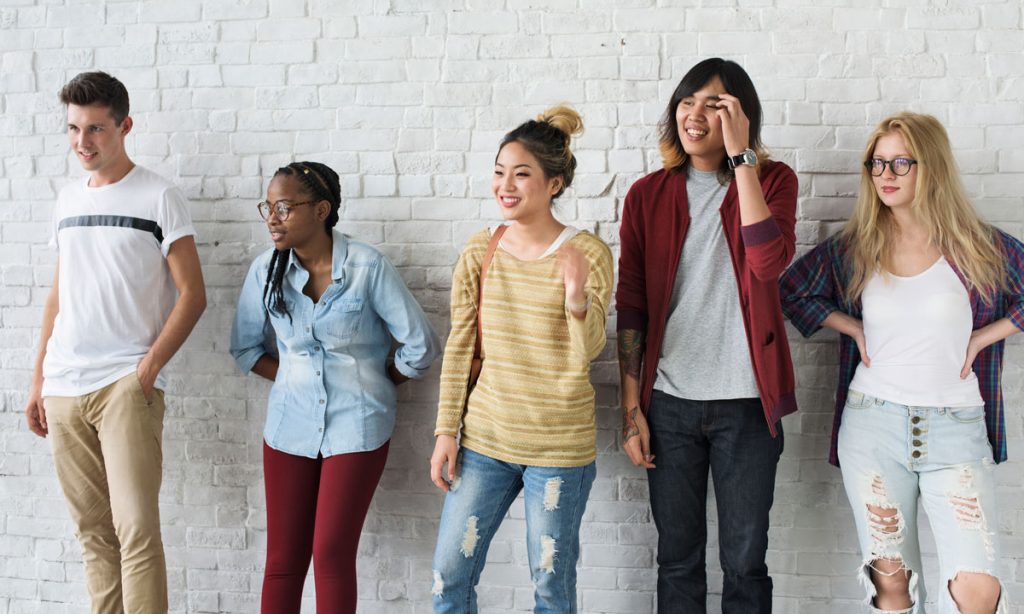 To Manage Mental Issues
Many students have a diagnosable mental health issue, such as anxiety, depression, or post-traumatic stress disorder. To manage such conditions, students turn to cannabis to lead normal lives in the face of their peers. Many students say that cannabis offers relief for various issues, including stress, troubled sleep, trouble concentrating, and physical discomfort.
If you struggle with a mental health issue, self-medicating with marijuana is not the ideal approach. Consider talking to a psychotherapist if you have an underlying psychological condition that's undermining your studies.
RELATED: Medical Marijuana On College Campuses Is Already A Sticky Issue
Also, do not allow the pressure of academic life to push you to the edge. Get the right assistance from the right expert. For example, a professional essay helper will help you manage a composition assignment, sparing you from the stress and pressure of doing it independently.
To Get High 
Sometimes people use weed simply to get high, loosen up and ease social anxiety. This easiness makes socializing easier and gatherings more enjoyable, which is an essential part of college.
Availability & Opportunity
Unlike many other drugs, marijuana is easily accessible. Besides, the legalization of cannabis means that obtaining it is even easier than before. These developments have made it possible for students to acquire cannabis and use it whenever they feel like it.
For college students, being away from the supervision of parents offers an opportunity to partake in cannabis. This situation contributes to the increased use of the substance among students.
This article originally appeared on Green Market Report and has been reposted with permission.