CBD infused edibles are now commercially available in select stores, particularly in states where cannabis consumption is legal. And no edible has received as much hype as when news broke fast-food chain Carl's Jr. would be selling CBD infused burgers in honor of 4/20.
CBD is one of the most mainstream cannabis by-products, mainly because it doesn't get you high. It does not contain the same compounds found in THC, the main agent of cannabis' heady and euphoric properties. CBD products are used widely, especially by patients to medicate and manage certain medical conditions. One of the more popular products are CBD cartridges used in vaporizers, like the Yocan UNI. These CBD cartridges contain essential oils that can also be used in other types of vaping devices like the Yocan Trio which use pods.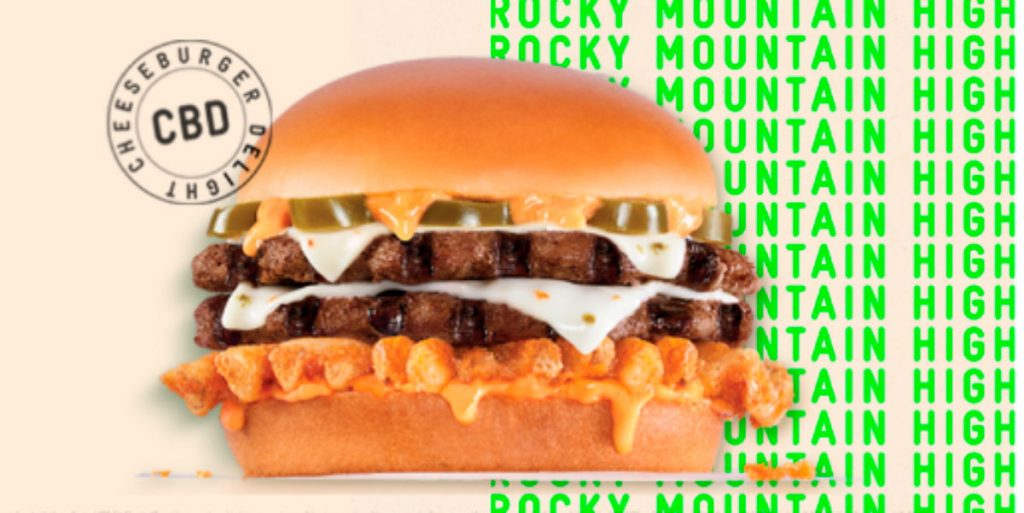 Rocky Mountain High, the aptly named Carl's Jr. burger, is made with two beef patties, waffle fries, pepper jack cheese, a bunch of jalapenos, and a special CBD-infused sauce.  The burger, which Carl's Jr. says only has about 5 mg of CBD in it, was sold as a promotional item on April 4. Curious consumers lined up early to be some of the first to get their munchies. One blogger commented people might save the receipts to immortalize the moment where the first CBD infused burger sold.
CBD infused food is now at an all-time high with Carl's Jr.'s special 4/20 burger making  headlines. CBD edibles were already incredibly popularity, but the buzz generated from this fast food company took it to a new level. Like Carl's Jr., many companies are putting CBD in their products; coffee and other beverages, pastries and confectioneries and even gummy bears and jelly beans have CBD in them. Even vaporizer manufacturers like Yocan, now manufacture products that are geared towards consumption of CBD.
With all that's CBD has going on for itself, it's not a far-fetched idea to see more and more CBD infused edibles on the market. The launch of Carl's Jr.'s cannabis infused burger made CBD edibles all the more popular since many consumers are seeing this either as an excuse or as an alternative way to take in CBD.